Cheddar & Chive Biscuits 

There is nothing more lovely than seeing your chives green up first thing in the spring. Granted, I can't ever recall a year where my onions have been up in April. Not here, not in Edmonton. That just doesn't happen.
Spring is a lovely time when winter and summer foods collide. That means that while my green onions are up in my garden, the nights and evenings are still cold. We are still eating soups and stews, switching between the crockpot one day and the BBQ the next. It's lovely. We can still use our ovens to bake without heating up the house too much and I plan on taking full advantage of that fact in the weeks to come.
These cheddar and chive biscuits are sightly odd, bumpy shaped biscuits. I simply rolled them into a log, then cut them, just like I show you here in my How to Make Perfect Scones post. Roll the log out until it's 12 inches long (it will then be the right width as well) then simply cut the log into 12 equal pieces and voila. Biscuits without rolling out the dough or using a cutter.
Right now, at this time of year, I'd pair these cheddar and chive biscuits with my popular Cheesy Bacon & Potato Soup.  It's a nice, heavy soup and soon we aren't going to feel like eating something this heavy. Enjoy it now, one more time before the summer months hit.
If you want something with a little more zip, then try my Dill Pickle Soup. Trust me, it's amazing and a perfect flavour for spring!
Or how about the most popular soup recipe on my entire site, my Classic Beef & Tomato Macaroni Soup? People cannot get enough of this awesome retro recipe, and for good reason. It's freaking delicious!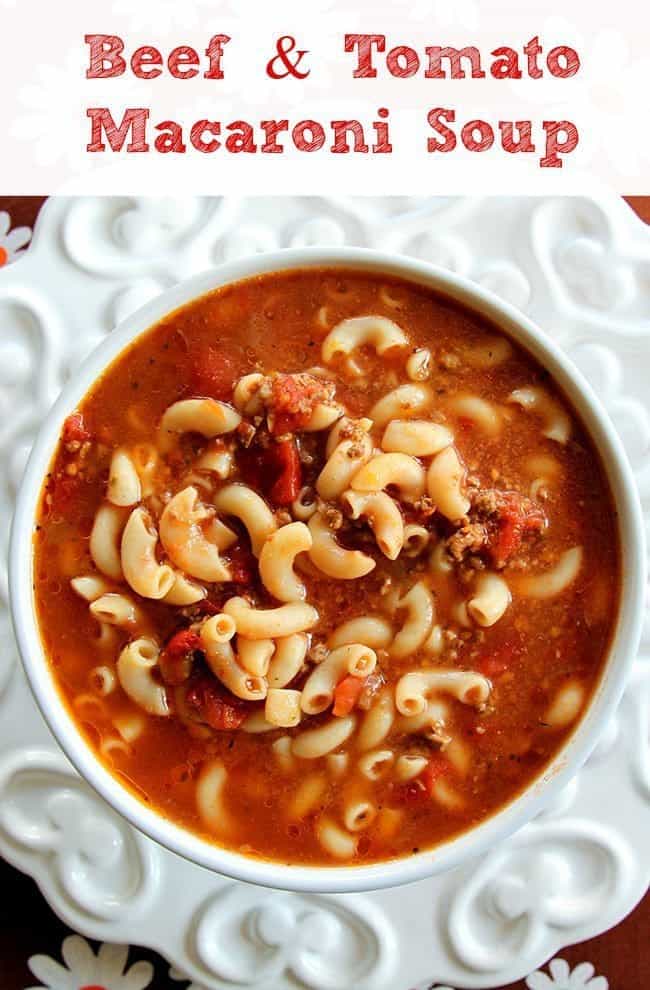 No matter what you make with the biscuits, I'm sure that it will be scrumptious!
Happy cooking everyone!
Love you more than chocolate,
Karlynn

Simple Cheddar & Chive Biscuits
Ingredients
Biscuits:

2

cups

of flour

1

tbs

baking powder

1/2

cup

of butter

1/2

tsp

of salt

1

cup

of cheese

1/4

cup

green onions/chives chopped

2/3

cup

milk
Instructions
Kick the tires and light the fires to 425 degrees.

Combine all the dry ingredients well, take a whisk to them or sift. Then cut in the butter until the mixture is coarse crumbs.

Melt the butter for the topping in the microwave with the garlic and parsley. I melted it together to soften up the parsley a bit.

Once the butter is cut in, pour the milk in, add the cheese, onions and combine.

Roll the dough out until it's about ½ – ¾ inch thick, then use either a biscuit cutter, or a glass to cut out the biscuits. Alternately, you can use the perfect scone method.

Using your pastry brush, brush copious amounts of the butter sauce on the top of the biscuits and pop into the oven.

Bake for 10-15 minutes until they have risen and are starting to brown on top.
Nutrition Facts
Simple Cheddar & Chive Biscuits
Amount Per Serving (12 g)
Calories 0
* Percent Daily Values are based on a 2000 calorie diet.
0