This post may contain affiliate links. See my privacy policy for details.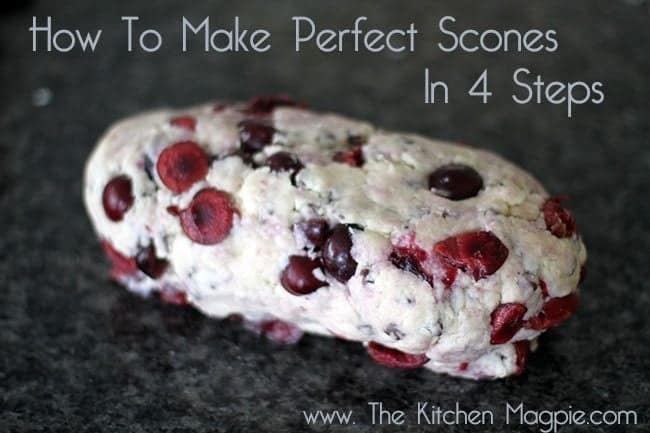 We all know I have a love for scones. I love savoury ones, I love sweet ones, I love misshapen ones, they all have my heart. Nothing beats a tea and scone in the afternoon as a delightful pick-me-up.
After making scones for so many years, I have finally mastered my method of making perfect scones every time, and by perfect I mean getting the scones sized evenly so that they bake up at the same time.
The method I am going to show you is simply the easiest way ever to ensure you have perfect scones for your oven!
First, take your entire batch of dough and shape it into a log.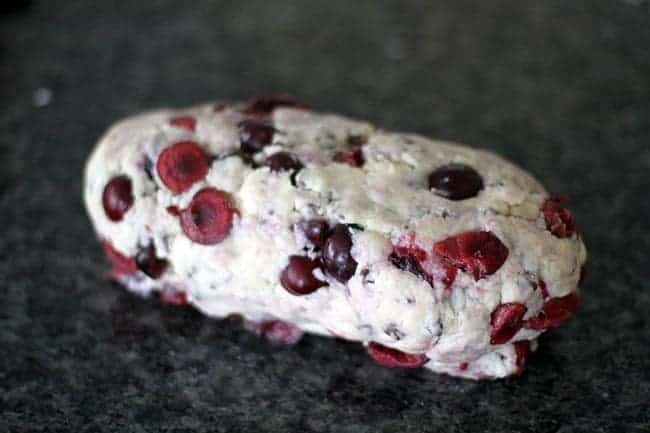 Second, divide the log according to what the yield is. A twelve scone yield recipe should be split into two. An eighteen scone recipe (like all of mine are) should be split into three.
Make sure all the pieces are the same amount of dough.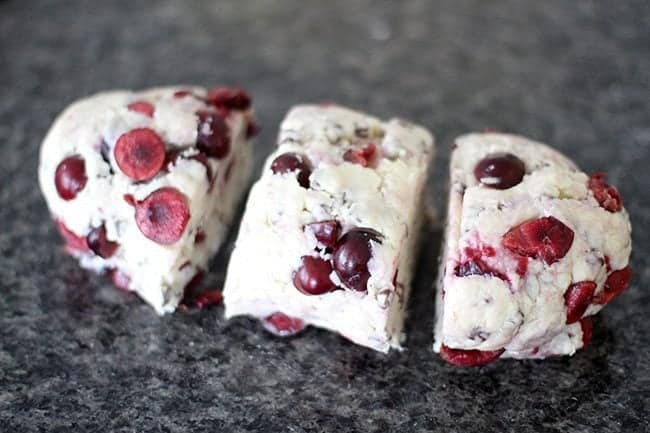 Flatten each piece by turning it onto it's side then smooshing it down with the palm of your hand, into six inch disks like shown below.
Make sure each disk is relatively the same thickness from the outside edge to the middle, do not make thin edges. This will ensure that the scones are the same thickness for baking.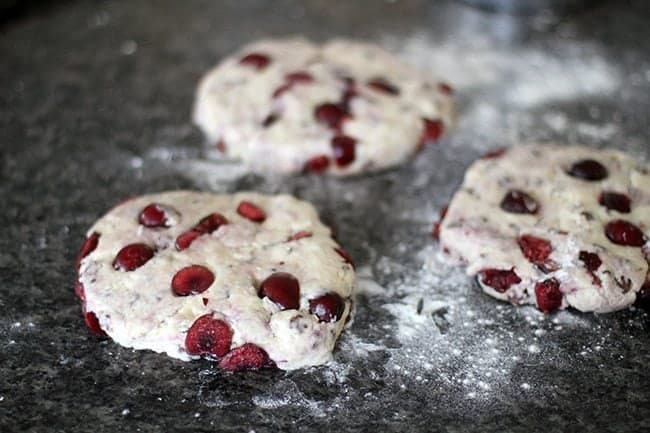 Cut each disk into six evenly sized pieces.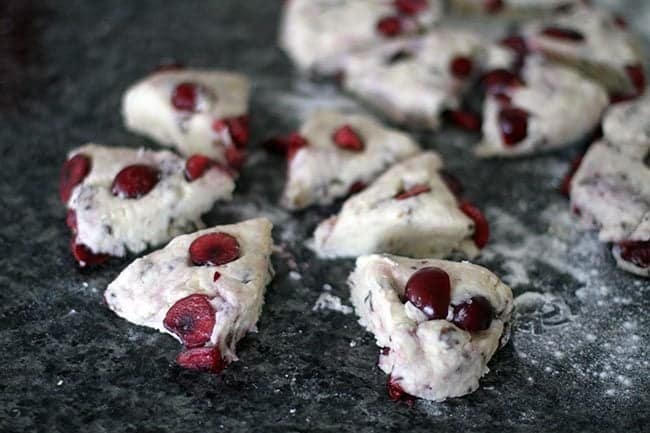 Voila! Scones that are all the same size and will bake up perfectly together!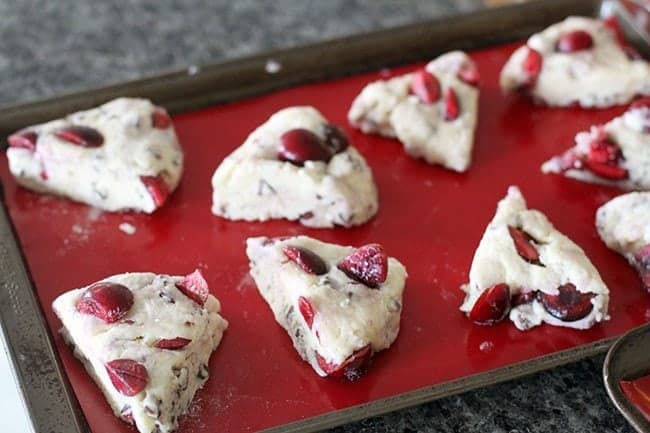 Now, if you are a smart cookie, you will have noticed that these look like new scones that I have been making.
Oh yes indeed, I got my baking evil on and was baking up a delectable new scones recipe.
To make things even better, the recipe tomorrow is going to have a fabulous giveaway with it!
Stay tuned and stop by again tomorrow to see what recipe this is and to have your chance to win a great prize!
Love,
Karlynn