This post may contain affiliate links. See my privacy policy for details.
This has been buzzing around the back of my brain like a fly trying to land on your picnic plate, circling around…looking for the best spot to start eating..or in my case, to start writing.
I have too many favorites to list, in fact, if I don't like a recipe I have tried, it actually never gets posted at all on the site. So they are all my "favorites" to some degree.
I also love recaps, rehashing things, never letting things just lie in the past like they should, basically with recipes, I am a dog with a bone.
There's a lot of hyperbole's going on in this post. So I'll just stop with the exaggerating – but perhaps it isn't- and just say:
Recipe reminiscing rocks my socks.
Today: My Top 5 Comfort Foods of 2010
Because I am sick with a rotten dang cold and I cannot stop thinking about them. And I happen to be eating one of them at the moment.
This one, Magpie's Kitchen Sink Chili. It is a staple in this house, with all the vegetables and beans in it. Healthy and heart and hot, and it's just perfect right now.
I am picking up a pot roast tomorrow and making my 9 Hour Pot Roast. My mouth is watering, I never should have started writing this post, all I want is to make them all right now. And yup, my idea of a comfort food is a pot roast. This post roast falls off the bone, flakes apart with your fork and is a wonder to behold.
My sister makes this almost weekly since I made this, in her crockpot and comes home from work to a fantastic roast. I cannot even describe in words how amazing the meat is after 9 hours of slow cooking.
Try it, you won't regret it.
Chicken Cacciatore. Three of my family members eat the chicken and sauce, one the sauce and veggies, it is so full of win to have all 4 of us eating the same meal. Or versions of.
Listen, a two pot meal is the eighth wonder of the world in this house. The Holy Grail, Nirvana, whatever you want to call it.
I call it full of win.
Cornish Game Hen Soup. With my garlic biscuits. Unique enough to serve for guests with pride, easy and hot.Healthy too, full of wild rice, veggies and lean game hen.
Can someone please just come over and cook this for me?
And lastly, homemade dumplings that you can do in the crockpot, aptly named Crockpot Dumplings. Stew is another regular meal around here because one child will eat only veggies and dumplings and sauce, the other only meat because she hates soft carrots –who, in this ever lovin' world, hates soft carrots? WHO I ask you!-while the parents are normal. This is a one pot meal for all of us, thanks to being able to throw dumplings on top in the crockpot.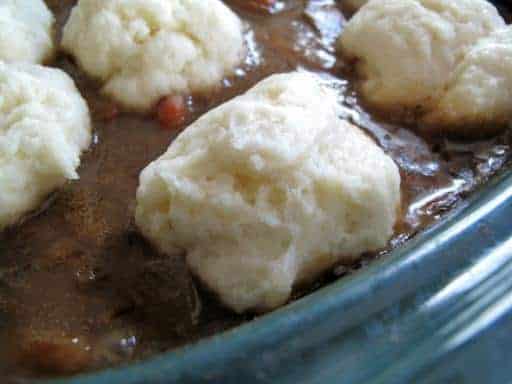 So there they be. Chili, pot roast, chicken Cacciatore, Cornish game hen soup and crockpot dumplings.
Now who's going to come over and make this sickie some soup?