This post may contain affiliate links. See my privacy policy for details.
Ever wanted to get rid of the pain of needing to cook every single night? Well, why not try and make some bigger batches on the weekend and learn to meal prep?
For more great instructional guides, why not learn How to Blind Bake a Pie Crust? Or How To Make Perfect Whipped Cream instead?
Table of Contents
How To Meal Prep
No one wants to have to cook a full, complete meal every single night, with all of the preparation and cleaning that comes with it.
Instead, wouldn't it be easier to just prepare a big batch of food on one particular day, and then store it all up in the freezer or fridge for the week?
Meal prepping is the secret tip necessary to help make the experience of cooking meals at home enjoyable, as well as ensure you still get to eat healthy meals every day.
By front-loading all of your work on a day you can choose in advance, meal prepping allows you to enjoy carefree, yet still satisfying and healthy dinners on every night of the week!
What Is Meal Prepping, Anyway?
Meal prepping is the act of preparing your meals in advance so that you don't have to constantly be preparing food every single day.
There are multiple different ways that you can meal prep, from simply prepping a few different ingredients to actually making the entire meal in one big batch.
The most efficient way to meal prep is to decide on a few regular meals that you are happy to eat pretty frequently, and then make a giant batch of them in an afternoon.
This means that, instead of constantly cooking a different meal fresh every single day, you could just prepare a big pot of chili and portion it out into individual servings to enjoy throughout the week.
What Kinds Of Dishes Can You Meal Prep?
While being able to prepare whatever your favorite meals are well in advance to enjoy whenever you want them sounds pretty good, there are certain limitations to meal prepping that will, unfortunately, limit your choices.
Meal prepping only really works in dishes that can be easily stored, either in the fridge or the freezer, and that don't require them to be freshly cooked.
Something that is really only good when it is fresh and just off of the grill won't really keep well; you wouldn't want to cook a dozen steaks, and then stick them all in the freezer to reheat them later, for example.
Thanks to the fact that you will need to reheat whatever you are meal prepping when it comes time to eat it, your chosen dish needs to be able to stand up to excessive cooking.
This means that dishes that are particularly liquidy, like soups or chilies, do really well when meal prepped. This is especially the case if you prioritize dishes with cuts of meat or other ingredients that can deal with being overcooked. Chicken thighs are a great choice, which only get better the longer they cook.
A good rule of thumb is if your recipe could stand being left on the stovetop for an extra hour without ruining it, it will probably be okay to meal prep it.
How To Get Started With Meal Prepping
The idea of meal prepping might seem inviting, but for a lot of people, all of the preparation and things you need to get started tends to put them off.
However, so long as you consider carefully what you need and what you are hoping to achieve, it shouldn't be too hard to get started.
To begin with, you need to decide just how much you are planning on making.
A lot of people that meal prep will dedicate one regular day, often calling it "Meal Prep Sunday," for their big cooking day, and prepare their lunches or dinner for the entire week.
Those willing to spend a bit more time in the kitchen might instead prepare several weeks of different meals and freeze them for later on, trading a bigger up-front investment of time and effort for an even longer period of having oven-ready dinners stocked up in their freezers.
What You Need For Meal Prepping
The first thing you need to get started with meal prepping is a really big pot. A big cooking vessel, large enough to house however many portions of food you want to make, will be imperative to ensuring you can make all the meals you want.
Assuming you are planning on storing your meals in individual containers, and not just in one big pot thrown into the back of the fridge, you will also need a way of storing your meals.
The old classic of Tupperware is always an option here, as are the multitudes of plastic pots and freezer baggies available online and at every supermarket.
Whatever you choose to use, you just want to make sure that it has a tightly sealed lid and is appropriately sized to be able to hold one day's worth of food at a time. The last thing you want is to have to take out 4 pots of food from your freezer to be able to feed your whole family just for one day.
How To Actually Scale Up Your Recipes For Meal Prepping
It is one thing to say you want to meal prep, and then buy all of the necessary pots and containers, and quite another thing to actually face making a massive pot of food in one afternoon.
The actual scaling up of any particular recipe isn't going to be particularly hard – take whatever recipe you want to meal prep, and simply multiply it by the number of meals you are hoping to prepare.
For example, just take all of the ingredients and multiply their quantities by 8 to end up with 8 prepared meals.
However, you can't just scale up the cooking times as well.
If a pot of chili requires 2 hours on the stovetop, you can't just multiply that by 8! Instead, you need to use your cooking instincts a bit more.
While making 8 portions of chili is definitely going to take longer to cook than the same recipe made for only 1 portion, it is going to depend on a variety of factors, including the heat of your stove, the exact amount you're making, and a million other ingredients.
Instead, try and learn when a recipe is done by its physical signs – what its temperature is, or how tender the meat is.
That way, the only thing you need to do is brace yourself for a whole lot of cutting of vegetables, herbs, and other ingredients!
You might need to elicit some help from family members to get everything cut in time, but by making it a whole family event, you can all share in the joy of making your weeknight meals even easier!
Looking for more great How-To guides? Try a few of these out:
• How to Make Toast in the Oven
Happy Cooking
Love,
Karlynn

Thanks to ads on this website, readers of The Kitchen Magpie are now sponsoring 2 families a month through the Edmonton Food Bank. Learn how you can help here.
Learn to cook like the Kitchen Magpie
Subscribe to The Kitchen Magpie on YouTube
One click and you'll get notified of new videos added to our YouTube account!
Subscribe on

YouTube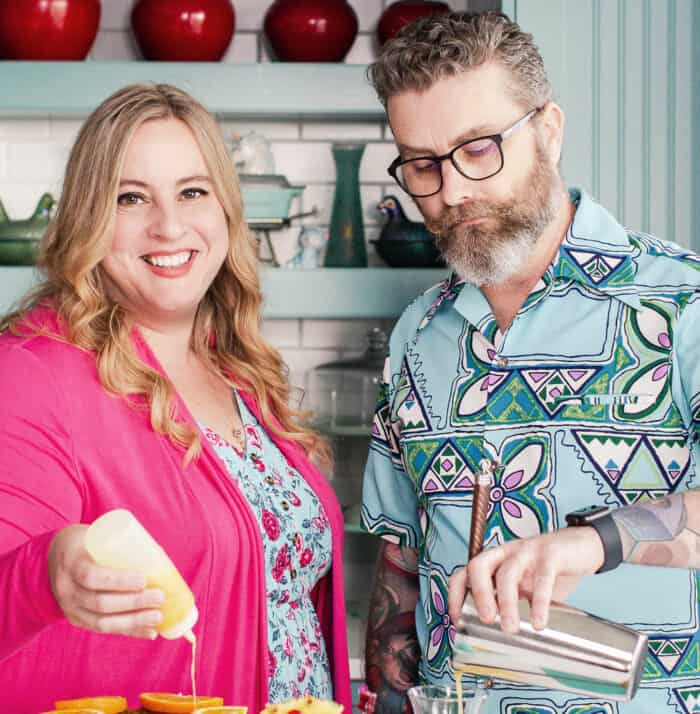 How to Meal Prep
Tips on how to meal prep so you can have ready to go meals when you have no time to cook a meal.
Course

supper
Cuisine

American
Equipment

freezer safe containers
Author
Equipment
5-12 freezer safe containers
Instructions
Decide on a few regular meals that you are happy to eat pretty frequently, and then make a giant batch of them on a day that you will have time.

Meal prepping works best with dishes that can be easily stored, either in the fridge or the freezer, and that don't require them to be freshly cooked. Soups, stews and chili's work well.

Once the meals are cooked, cool and divide into freezer safe containers that would be enough for one meal. Do not fill to the top as the food will expand when frozen.

Place filled containers on a baking sheet and freeze for future meals.

Meals can also be prepped and divided for the week with fresh vegetables, nuts and dips and also kept in the fridge to be eaten sooner.