Sweet and salty mix together to make this the best buttercream icing recipe!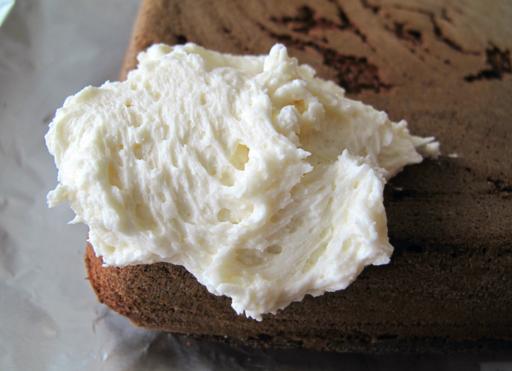 I have found my buttercream icing recipe, it's perfect and I won't fiddle around with it any more. Promise. OK, well maybe one day I will try adding a couple drops of lemon juice to it, to give it a little pizzazz. You know me and lemon. It's bound to happen one day that the two will meet. Lemon really gets around in my house.
This is amazing, melt in your mouth, whippy, ultimate swirly cupcake worthy. It was fantastic on the homemade chocolate cake I made to go with it. The cake was dense and moist, and paired with a light as air buttercream icing… heaven. Angels dancing on your taste buds.
Please go and have a read of my FAQ which answers a lot of the questions about this recipe asked in the 300 comments below!
Ingredients
1 cup of salted butter
3  teaspoons of vanilla
4 cups of icing sugar
4-5 tablespoons of  coffee cream (18% and up)
Trust me on this one and use salted butter. I haven't come across a single buttercream icing / frosting recipe that uses salted and I think that is what made the difference. I don't do unsalted butter. Ever. I don't even know where it is in the store, to be honest. I suppose I could find it if I tried, but I always leave the salt out of my recipes if it's a sweet one, or just go with the flow if it's savory dish instead. Salt and sweet are a match made in heaven. You want salt in this icing.
Whip that butter, with a paddle beater if you have it, if not, don't worry.
Add in the icing sugar. **I came back to edit this to say that fresh icing sugar makes all the difference. Icing sugar goes stale, and you can sure taste it when it does! Crack open a fresh bag for icings, you won't be sorry!**
When you have a royal mess like I did by not using the cover I have, add in the cream. Not milk, cream. Perhaps this is another reason why it worked out so well, milk is also something else I rarely have in my house since none of us drink it or use it on cereal. So…to make my long story short…I used cream and it rocked. I used 4 tablespoons for my preference, you adjust to what you want. Stiffer icing = less cream. Whippier buttercream icing = more cream.
Vanilla…. I used 3 teaspoons, again, you can try a little more if you like.
Then whip it…whip it gooooood! Lordy, and try not to eat it all before it makes it to the cake. Good luck with that. I had to smack my own hands.
You should also consider checking out my Scone Recipe: The Best Scones Ever, it's absolutely amazing.
Dessert Recipe Videos from The Kitchen Magpie
Happy baking everyone!
Love,
Karlynn
Print
The Best Buttercream Icing / Frosting Recipe
---
Author:

Karlynn Johnston

Prep Time:

5 minutes

Total Time:

5 minutes

Yield:

16 servings

Category:

icing recipes
Description
The absolute best buttercream icing / buttercream frosting recipe you'll find! The secret is salted butter!
---
Ingredients
1 cup of salted butter
3 teaspoons of vanilla
4 cups of icing sugar
4-5 tablespoons of coffee cream 18% and up
---
Instructions
Trust me on this one and use salted butter in this icing.
Whip that butter, with a paddle beater if you have it, if not, don't worry.
Add in the icing sugar. **I came back to edit this to say that fresh icing sugar makes all the difference. Icing sugar goes stale, and you can sure taste it when it does! Crack open a fresh bag for icings, you won't be sorry!**
Add in the cream. Not milk, cream. I used 4 tablespoons for my preference, you adjust to what you want.
Stiffer icing = less cream.
Whippier icing = more cream. Vanilla…. I used 3 teaspoons, again, you can try a little more if you like.Then keep mixing it until fluffy and thoroughly combined