This post may contain affiliate links. See my privacy policy for details.
Five Beef Instant Pot Dinners to help save your suppertime sanity!
If you've been hanging around here for a while, you'll know that I adore my Instant Pot! over the last year or so, I have done a lot of recipes and it's time to bring you the best of the best! These are my top 5 beef Instant Pot Dinners that I have made time and time again, EVERY single one! Why beef, you might add? That's because the Instant Pot makes some of the best pot roasts out there.
First up, my Dill Pickle Pot Roast, which is currently going crazy on Facebook again this week. Trust me and make it. If you have ever tried rouladen or Dutch Stamppot, you will love this. If you love relish on your burger, you will love this roast. Pickles and roast beef are an amazing combination!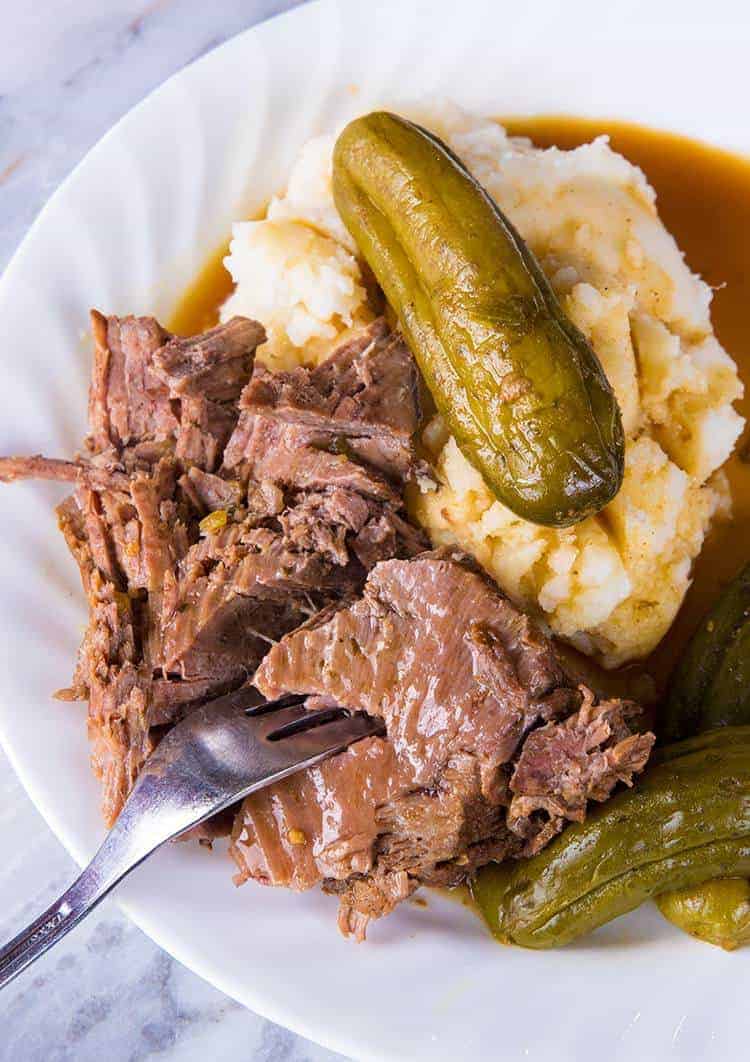 This recipe from Mike's mom was one of my favourite new discoveries this year and it cooks up perfectly in the Instant Pot! You are going to have to try it and trust me, I was sad that I have been missing out on Calico beans all of my life!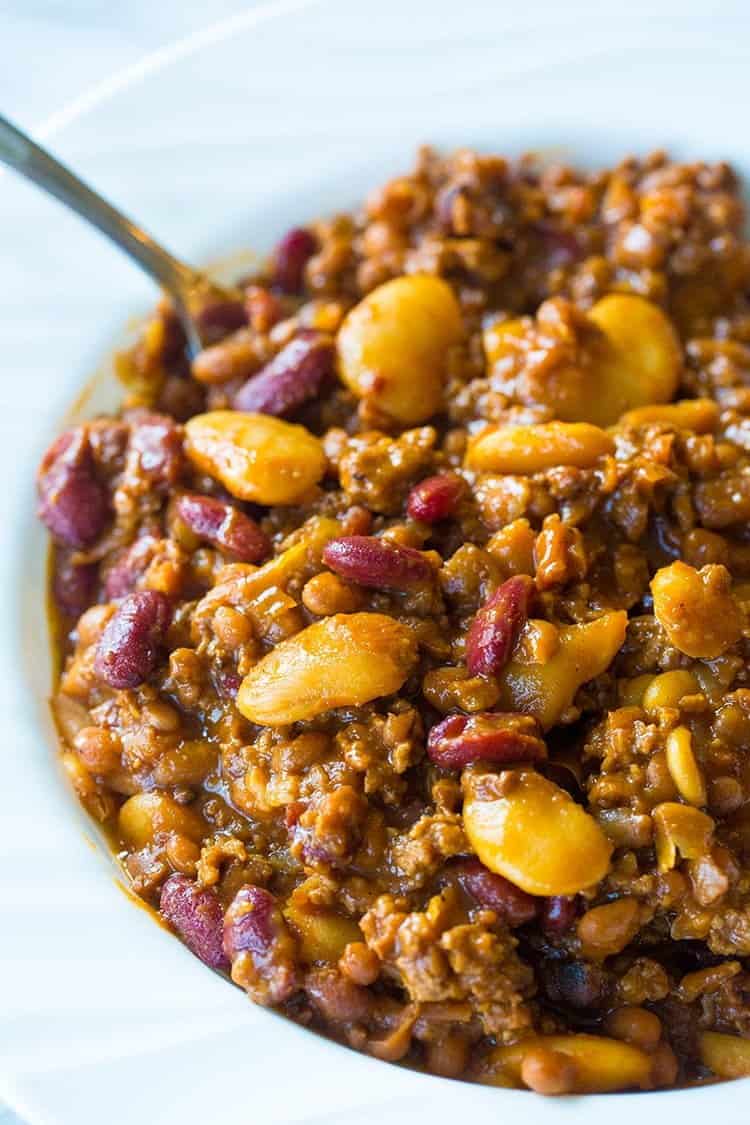 Bucket O'Gravy Pot Roast in the Instant Pot
This recipe did extremely well on Facebook and is still going strong in all the Instant Pot groups! It's easy and SO delicious! You can eat it as a roast beef or you can make beef sandwiches, the choice is up to you!
This recipe never leaves my top ten recipes on this website from September to April, I kid you not. It's the most beloved soup recipe on my website and now I have directions for the instant pot version as well!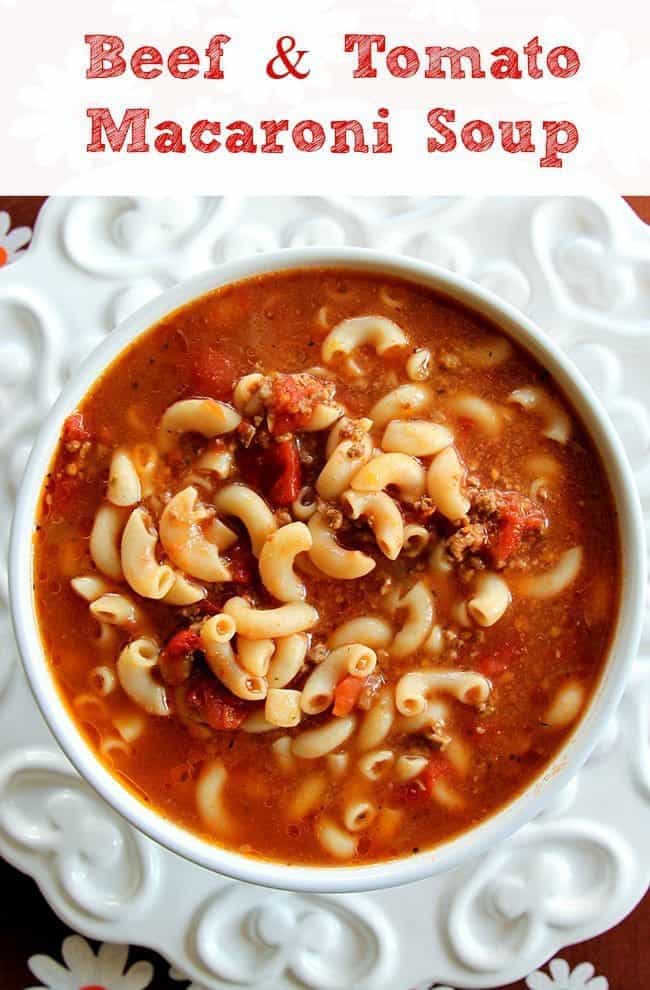 Last but not least, my brand new Beer & Mushroom Instant Pot Pot Roast. This roast makes an incredible gravy that you can use over mashed potatoes. Mushrooms and onions make for the best gravy ever!
Happy cooking everyone! These are all my favourites, you can go wrong with any of them! Which one would you try first?
Love,
Karlynn