I love meatballs because they are a filling appetizer or side dish with any meal. I don't like meatballs because they can be finicky. Thus, I have always been on the lookout for THE BEST easy homemade meatballs recipe.
The problem is I hate to mix meat with my hands. You know, the greasy fatty film that builds up on your hands and takes half a bottle of soap to remove? Yuck! So if you have a stand mixer and are like me (or if you love meatballs) this is so easy to throw it all in a bowl and set it to mix!
Viola! The BEST easy homemade meatballs recipe…because you don't have to mix it with your hands.
I usually freeze these meatballs for when I need a quick supper. They are so easy to freeze on a cookie sheet and then throw in a large Ziploc bag for later. I'll pick my favourite sauce and throw these in to simmer!
There is nothing like a make-ahead meatball recipe to save you precious time during the week. This recipe makes about 60 meatballs, which means that not only is this recipe an easy homemade meatball recipe, it's a recipe that will feed your family 2 or three times.
I say two or three times because if you made 30, you also just made lunches for the next day.
BOOM.
Easy meatballs recipe…for lunches..for the win.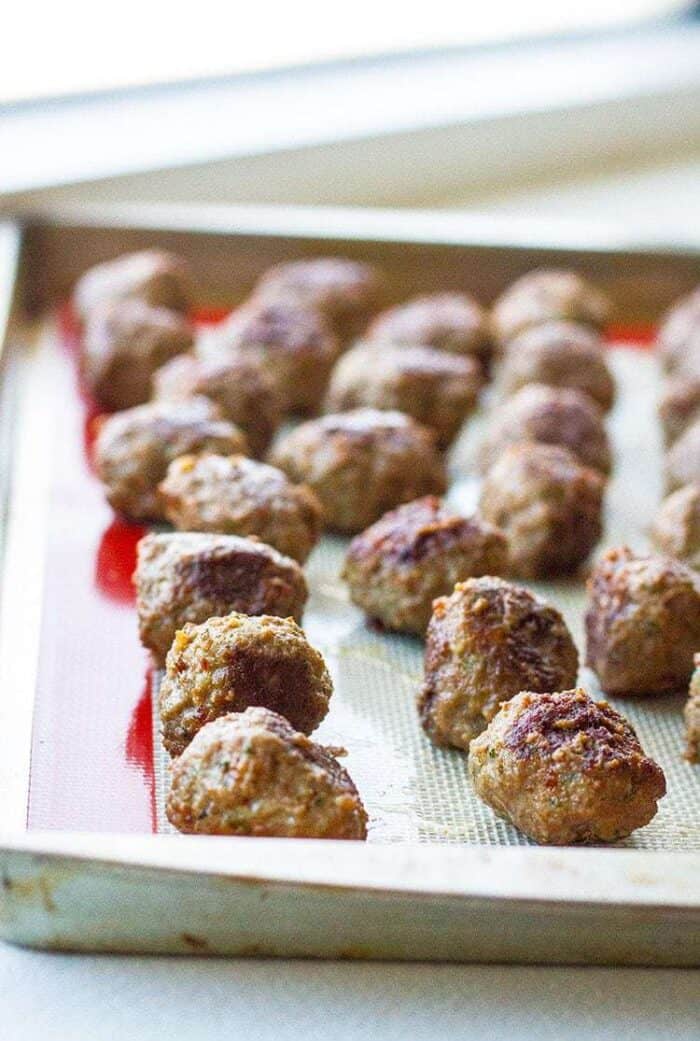 Now, you will notice that I don't have any sauces in this recipe and that's because I just want you to have this easy homemade meatballs recipe as your base recipe. This is THE ONE.
Now, if you want some ideas for meatballs, try my Sweet & Sour Meatballs  – this truly is the BEST recipe out there! Just use this recipe for meatballs and you are set!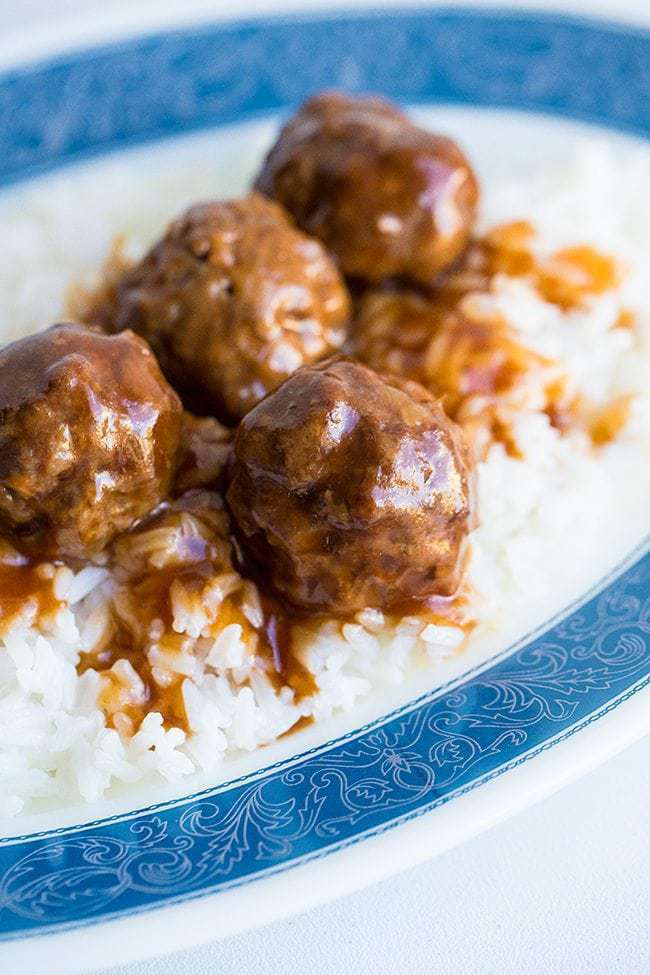 Happy cooking guys!
Karlynn

The Best Easy Homemade Meatballs Recipe
Ingredients
2 lbs ground beef
4 eggs
3/4 cup crushed saltine crackers
1/2 cup powdered parmesan
3 tbsp dried parsley
4 whole fresh garlic cloves - pressed
1 tsp salt
1 tsp oregano
1/2 tsp pepper
Instructions
If you have a stand mixer to use it makes this recipe so much easier. If not use a large bowl.

Put all ingredients in large bowl. If using a mixer, use the paddle attachment. Mix until all ingredients are well incorporated.

Get large frying pan and put in about 2 tablespoons vegetable oil in the bottom. Set to medium heat.

Once the meat is well mixed take small amount, about the size of a ping pong ball and roll into a ball and put into the pan. Roll the remaining into meatballs and place in pan.

When cooking them, I prefer to fully cook them until they are well browned on all sides about 15 minutes.

Once cooked make sure they have no pink remaining and are cooked through.

Line a large baking pan with parchment paper. Place all the cooked meatballs on the baking sheet and place in the freezer for minimum 6 hours.

Once frozen, remove the meatballs from the pans and place in ziploc bags in whatever quantity that will suit your family meals.
Nutrition Facts
The Best Easy Homemade Meatballs Recipe
Amount Per Serving (60 g)
Calories 0
* Percent Daily Values are based on a 2000 calorie diet.
44