This post may contain affiliate links. See my privacy policy for details.
Pork Chops are one of the most common cuts of pork in the world and also one of the leanest cuts of meat you can get which is why it's such a popular cut. In this article, we're going to discuss pork chop calories and nutritional value to explain why it's such a good option for your next meal.
For some delicious pork chop recipes, try our Mushroom Soup Baked Pork Chops and Rice, Air Fryer Pork Chops or Saucy Brown Sugar Baked Pork Chops.
Table of Contents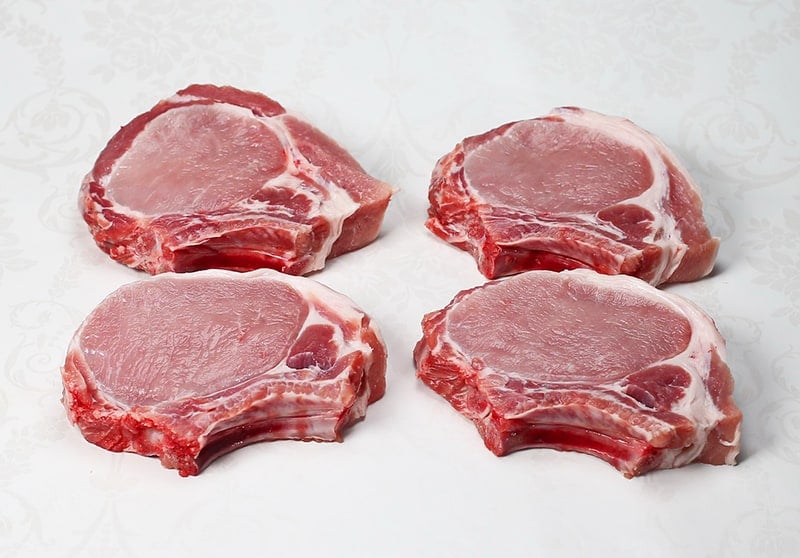 Pork Chop Calories
The average pork chop has a calorie count of approximately 200 to 250 calories. Obviously, this can change based on size of the pork chop but this is a pretty accurate number in most cases. If you add seasonings or sauces, this will obviously change the calorie count but if you cook it plain, this is what you can use as an estimate.
One of the best ways to keep your pork chop calories low is to use seasonings like old bay or similar as opposed to sugary sauces.
Pork Chop Nutrition
Here is the basic nutritional value of a cooked pork chop without any seasoning or sauce applied:

As you can see, pork chops are low in fat and very high in protein making them a great choice for those trying to reduce their fat intake. In some studies, pork, when chosen over beef and chicken, has been proven to be better for your heart health – likely due to these numbers above.