This post may contain affiliate links. See my privacy policy for details.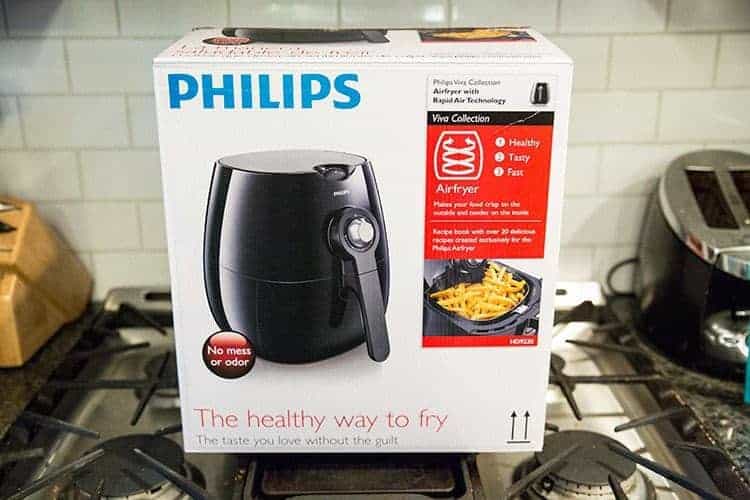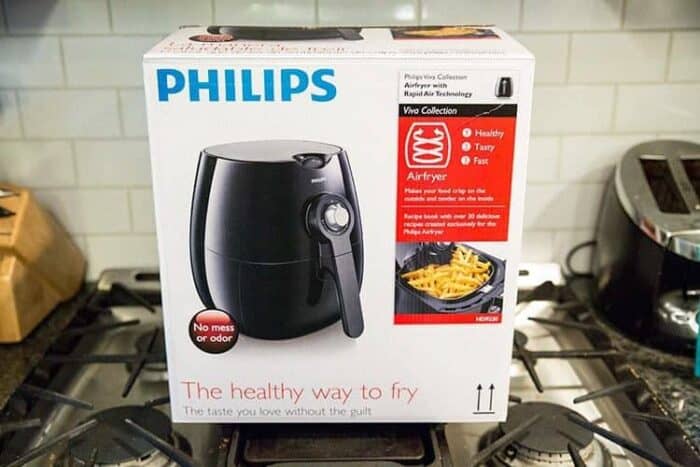 Ok guys.
I have tested.
I have tasted.
I have cooked and eaten and enjoyed.
Time to get down to the nitty-gritty. What do I actually think of the Philips airfryer?
Well, to start, it makes a great air-fried chicken. I thoroughly enjoyed the chicken that I made in the Airfryer. If you are looking for more space, there is a double rack that you can use to maximize your cooking space. This would work well with smaller chicken thighs like the ones that I used in the fried chicken recipe.
It's sleek and small enough to fit on your counter and stores really easily on my shelf. I don't have room to keep appliances out on the counter so I'm glad that it fits onto the shelves nicely.
The Gordon Ramsey BBQ Glazed Bacon and Egg Croissants were delicious, the only problem being that there isn't enough room to cook as much bacon as I wanted. For a family of four, I need to make a LOT of bacon. So while it does cook bacon splendidly, I think it's more suited to a couple or small family, at least for bacon needs.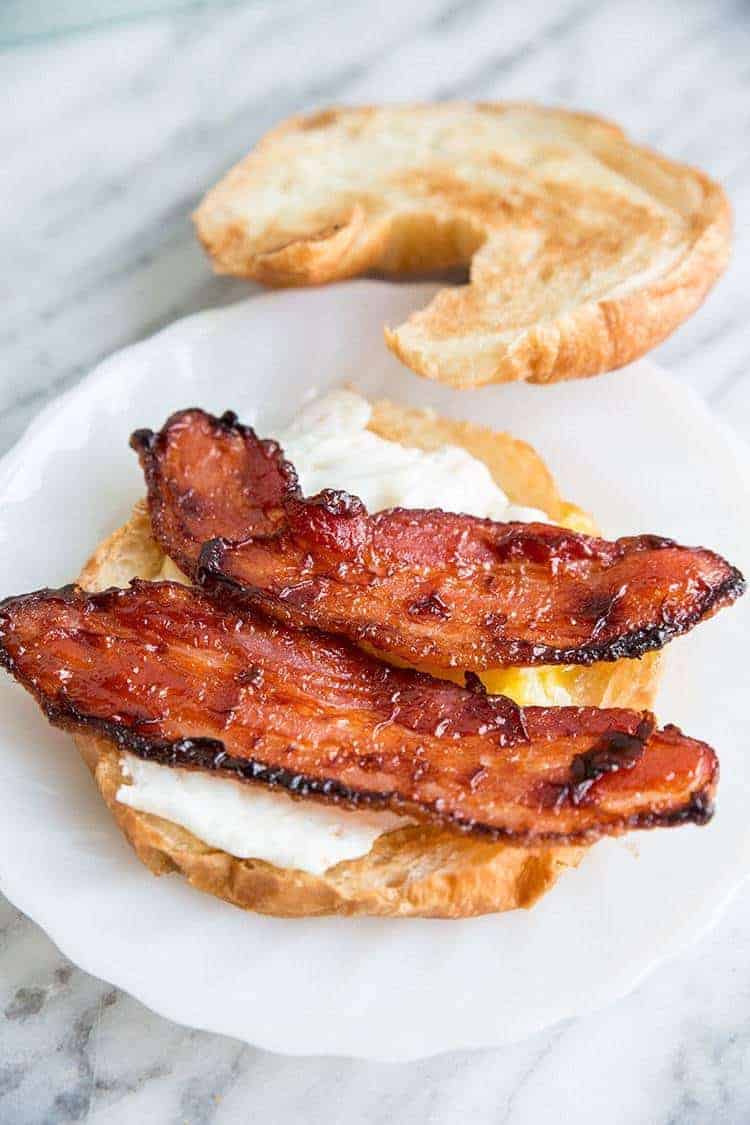 But what about the fries? Why won't anyone think of the poor fries?
Oh, I did, don't you worry. I wanted to test out how this baby cooked up some fries. I had half a bag left in the freezer and like the Supermom that I am, made some fries for the kids after school.
The entire point to the Airfyer is that it uses less oil and you end up with the same crispy, delicious texture. In order to make the fries, you DO add a bit of oil to the mixture. Then you bake these babies up – and they are delicious.
You can make homemade fries in the Airfryer and those are next on my list.
Fries make me happy.
Homemade fries make me happier, so I can't wait to try the Airfryer out again on some homemade fries. Maybe I'll be Supermom again on Friday for an after school treat.
So my final thoughts for anyone looking for an Airfryer.
If you are into small appliances that do really cool things, this is for you.
If you don't want to fry with oil ( like me) this is fantastic for homemade french fries. The Airfryer is cleaner, doesn't smell up the house and WAY LESS OIL.
I wish that it was larger. This is perfect for a couple, but other than fries I can't usually make enough in it for a family of four. I would call it best for snacks or a meal for two people. So you have to weigh your cooking needs for an appliance that takes up space in your house!
It makes cooking healthier – big bonus.
So, who owns one and what are your thoughts?
Happy Cooking!
Karlynn
While this post has been sponsored, my opinions remain my own.