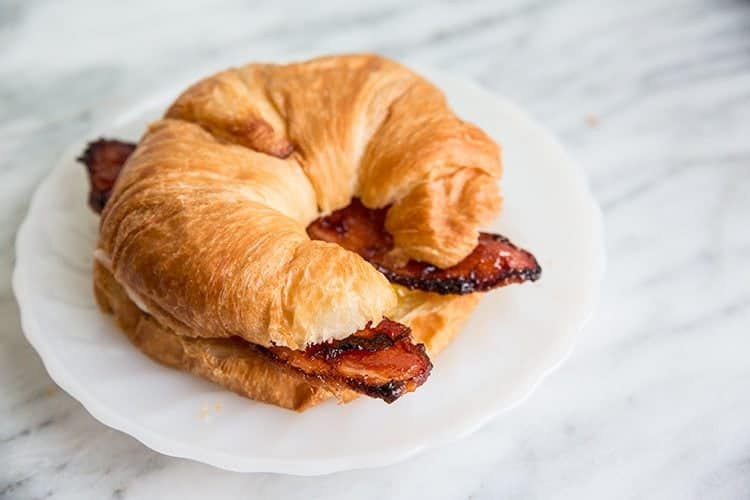 So.
I might have totally won the Mom of the Day award for this after school snack for the kids. I can't believe how easy this was to make!
Just in case you guys forgot, one of the appliances that I have been asked to test out this holiday season is the Philips Airfryer. If you've been reading along, you'll remember that I made fried chicken in it which turned out to be totally delicious ( and not deep-fried at all, thanks to the magic of the Airfryer!).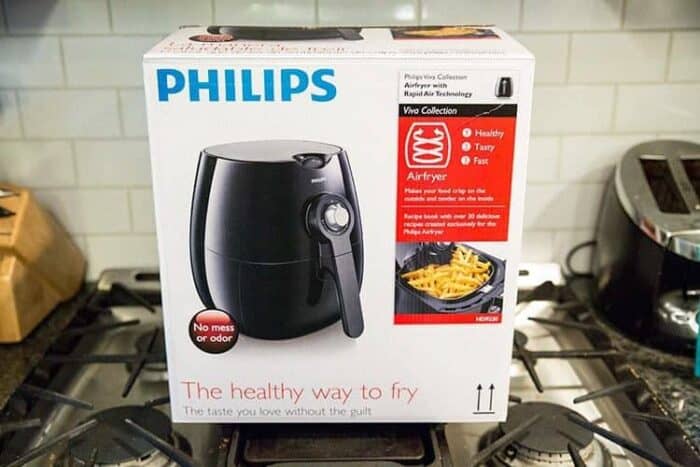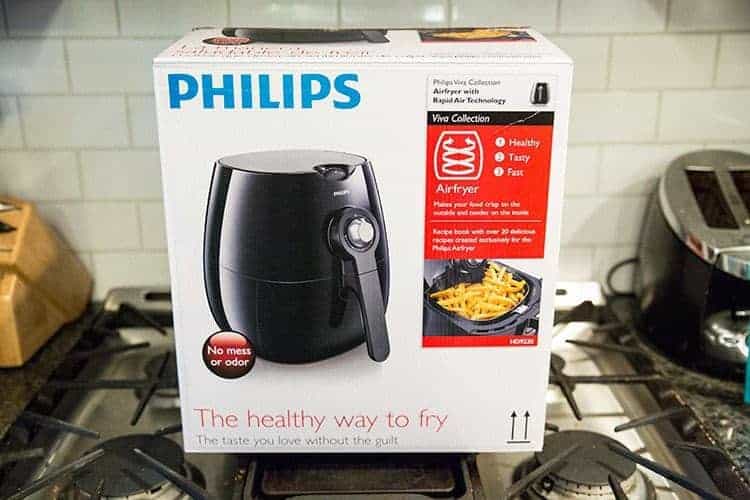 When it came time to choose a recipe from Chef Gordon Ramsey himself for the airfryer and test it out, I knew right away that it had to be a kid friendly one. Chef Ramsey has developed some amazing recipes, from Coffee & Chili Rubbed Rib Eye to Tiger Shrimp & Glass Noodle Salad. I needed something that my kids would eat and he had just the ticket with his BBQ Glazed Bacon & Eggs Croissants recipe.
First, my kids LOVE croissants. Homemade croissants are actually high on my to-make list, and perhaps it's something we will tackle during the holidays. Those two can eat me out of house and home when it comes to croissants.
Did you know that you can totally toast them in your toaster at home? You can also toast them in up in the Airfyer if you want, but to save time while I was making the BBQ glazed bacon I threw them in the toaster. They came out perfectly browned and crisp!
The other reason that I wanted to try this recipe?
Protein. My kids have swim team three days a week and on those days they come straight home, eat a protein and carb heavy snack, do homework and then swim until 7. I wouldn't even call it a snack; they need a pre-supper in order to do swim laps for over an hour.
They're also starving by the time they are done school.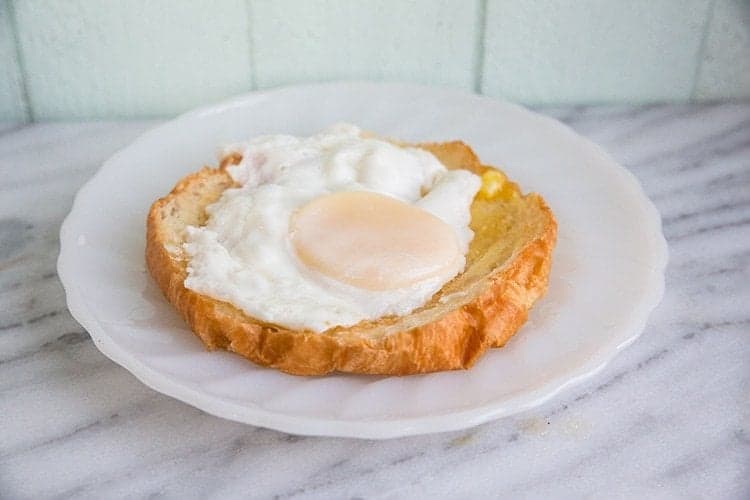 The last reason is that we love bacon in our house. We also love BBQ sauce and I wanted to be able to share Chef Ramsey's homemade BBQ sauce recipe with you all. Tuck this sauce recipe into your back pocket for whenever you need a seriously easy BBQ sauce recipe – and homemade is always better!
On busy days like today, the fact that the Phillps Airfryer is so easy to clean really helps. The removable drawer and food basket feature a non-stick coating and are dishwasher safe for easy cleaning – and as we all know, Mike loves to put anything and everything in the dishwasher. I've had to beat it into him that my vintage Pyrex isn't dishwasher safe. This I don't have to worry about!
It was also fast. The Phillips Airfryer uses their proprietary Rapid Air Technology, so it fries, bakes, roasts and grills with little to no oil. Which means that the bacon cooked in the basket while all the oil dripped into the pan below it. If you're going to eat bacon, you may as well try to get rid of some of the fat!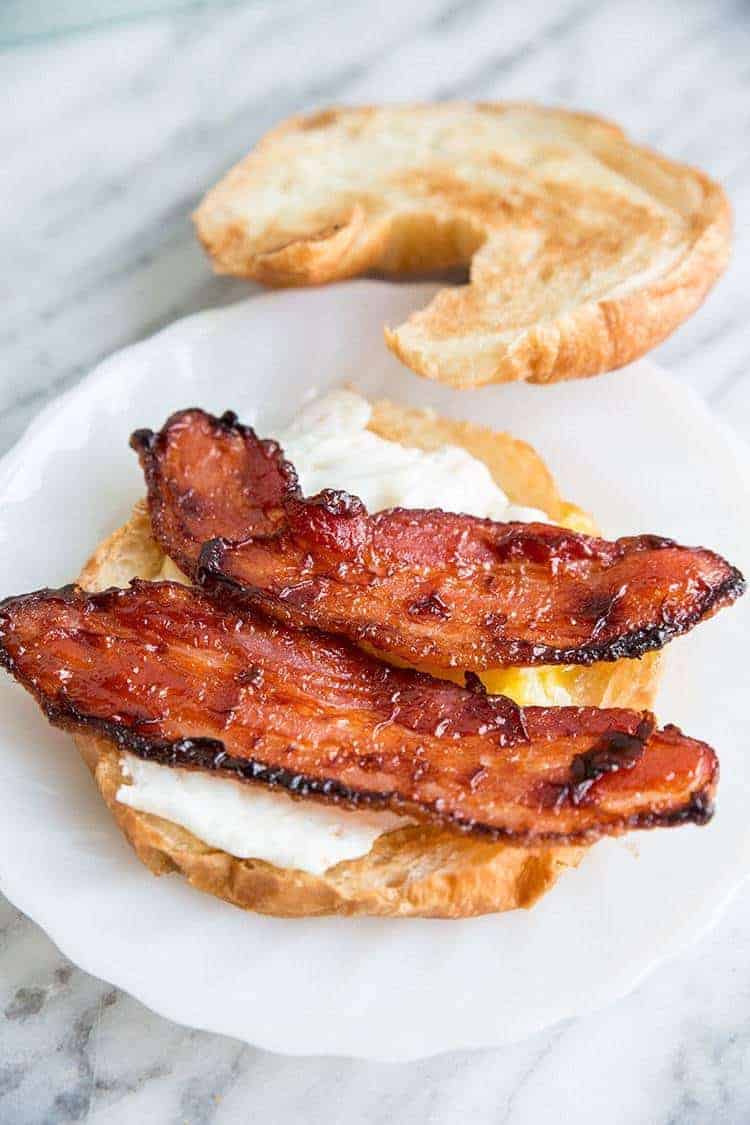 This was a H-I-T with the kids. They came home to these hot, protein packed croissants, scarfed them back while doing their homework and headed out the door to swim team. It was almost no effort for me and they were so thrilled!
Stay tuned for my last post with all of my thought on the Phillips Actifryer, coming right up!
Happy Cooking!
Love you more than bacon,
Karlynn

Gordon Ramsey's Airfryer BBQ Glazed Bacon & Eggs Croissants
Ingredients
4 pieces of thick cut bacon
2 eggs
1 tbsp butter
2 croissants sliced
BBQ Sauce
1/2 cup ketchup
2 tbsp apple cider vinegar
1 Tbsp . molasses
1 Tbsp . brown sugar
1/4 tsp . mustard powder
1/4 tsp . onion powder
1/2 Tbsp . Worcestershire sauce
1/4 tsp . liquid smoke
Instructions
Preheat your Air fryer to 200 degrees C ( or 390 degrees F)

Whisk together in a small saucepan the ketchup, apple cider vinegar, molasses, brown sugar, mustard powder, onion powder, Worcestershire sauce and liquid smoke. Place on medium heat and bring to a simmer, cooking until the sauce thickens slightly.

Lay the bacon flat on the Airfryer tray and brush with BBQ sauce. Cook for 4-5 minutes, then flip the bacon and brush the other side of the bacon with sauce . Cook for an additional 5 minutes or until the desired doneness is reached.

Place the croissants into your toaster and toast lightly.

Melt the butter in a medium sized frying pan and fry the eggs until they reach your desired doneness. ( over-easy is best).

Place an egg on the bottom of one croissant, followed by two bacon slices and the croissant top. Repeat with the other croissant.

Serve and enjoy!
Nutrition Facts
Gordon Ramsey's Airfryer BBQ Glazed Bacon & Eggs Croissants
Amount Per Serving (2 g)
Calories 0
* Percent Daily Values are based on a 2000 calorie diet.
While this post was generously sponsored, all opinions are my own!
13