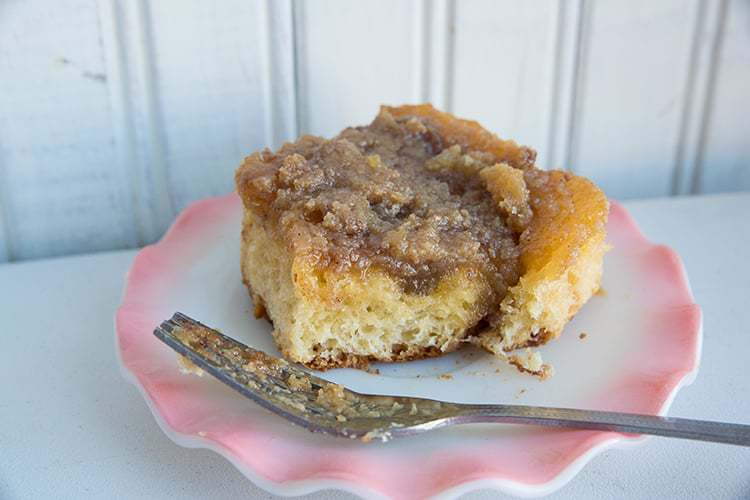 I am pretty sure that you are all aware that I have an addiction to everything vintage.
Pyrex, Federal glass, any type of glassware and I will BUY IT ALL. Ok, not really, but if the price is cheap? Man oh man. Watch out garage, I will fill you up without blinking! ( If you don't believe me, read yesterday's post that was my first Thrift Haul post ever, outlining what I found last week while thrifting.)
So, you would guess correctly that vintage cookbooks top my list of loves.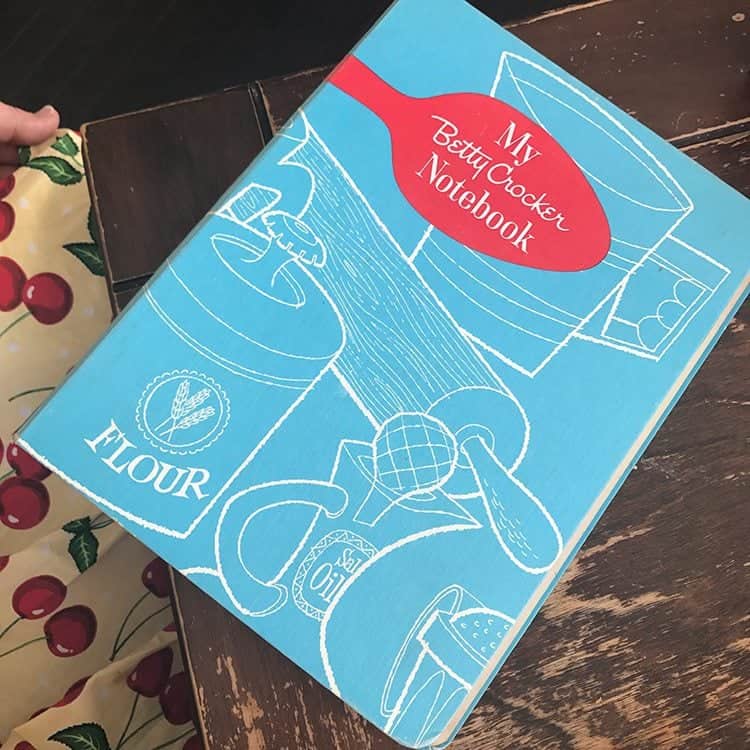 I bought this one at an antique mall, not thrifted, but it was worth every penny.
It's red and turquoise-y and matches my house.
It's also a Betty Crocker cookbook, so right there it wins the retro game.
I was intrigued by a recipe called " Caramel Cream Buns" because how on earth could that be bad? The original recipe actualyl didn't have them as cimmaon buns, just plain sweet buns on a caramel cream base.
You make the caramel cream and pour it into your pan: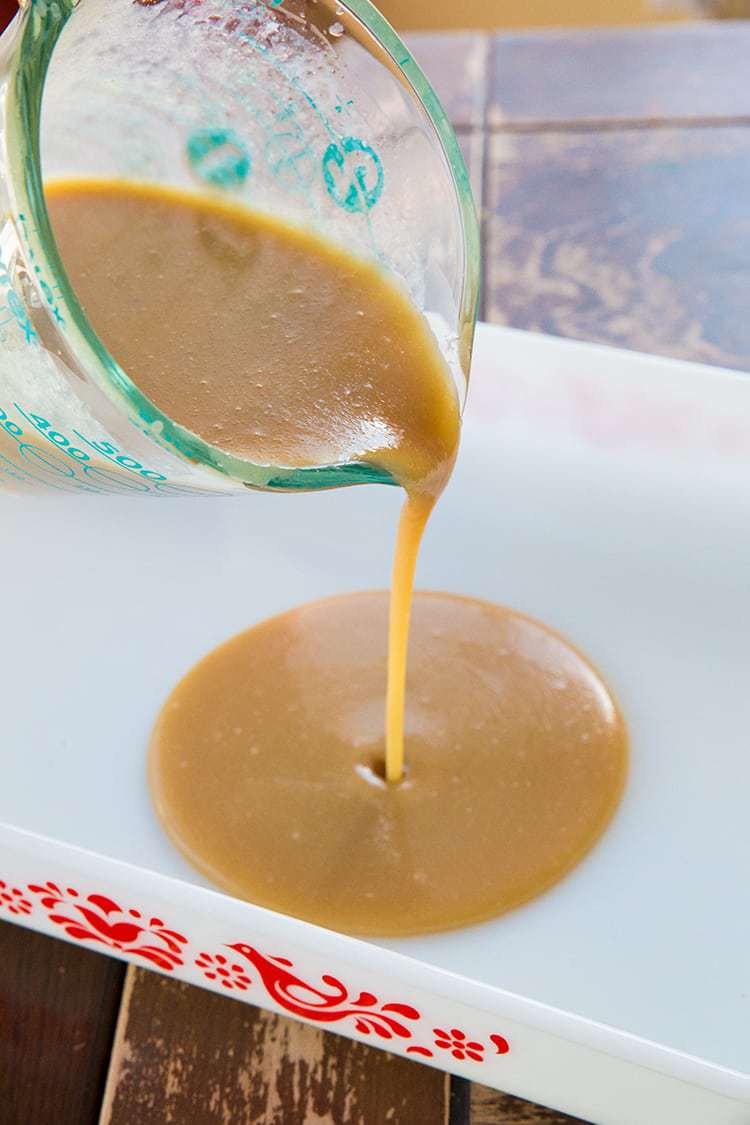 Then place your cinnamon buns on top to rise.
And rise they will, they will cover the entire pan!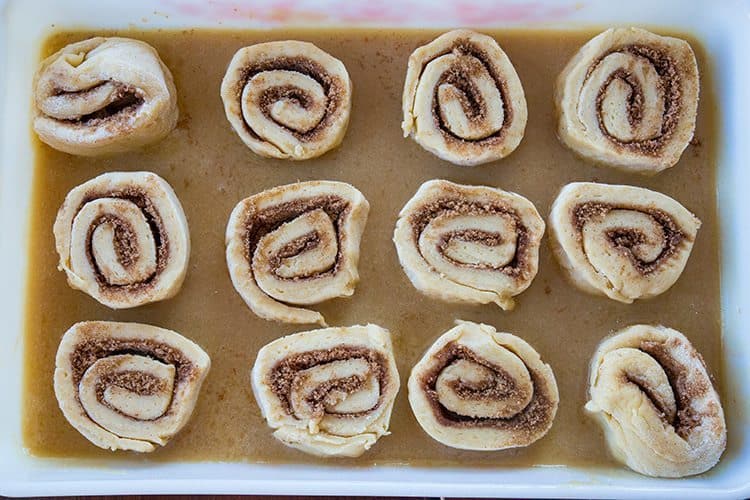 They will bake up into these gorgeous, soft cinnamon buns that has this ooey-gooy caramel on the bottom.
It's not smooth, it's more like a custard on the bottom, a custard that you weren't able to stir so it's not perfectly cooked all smooth and pretty.
However when it tastes this good, who cares?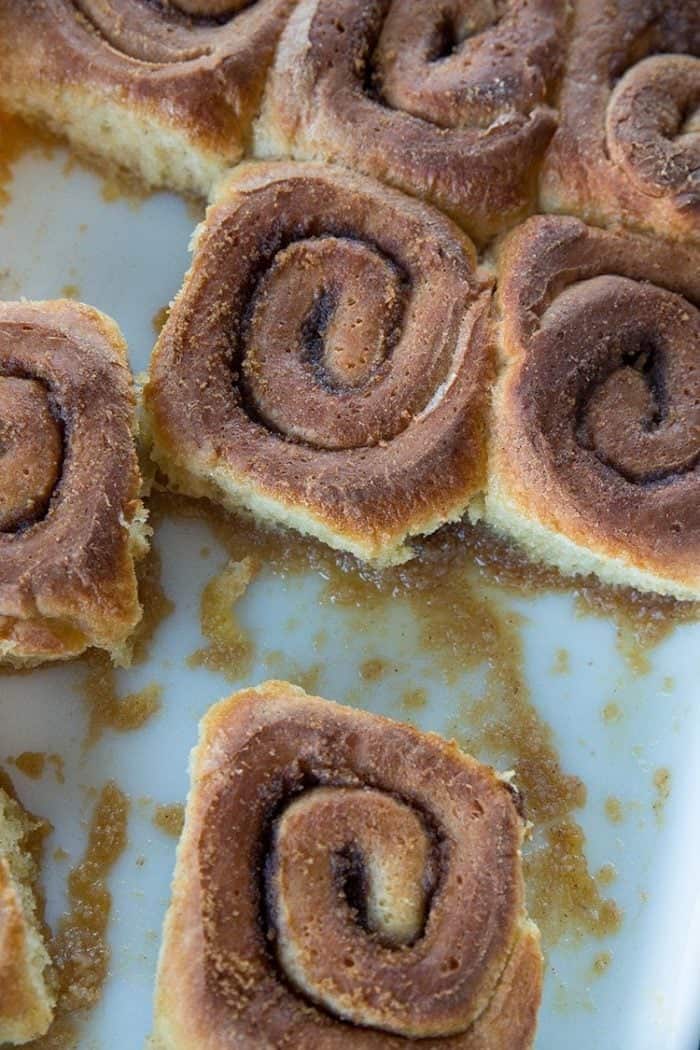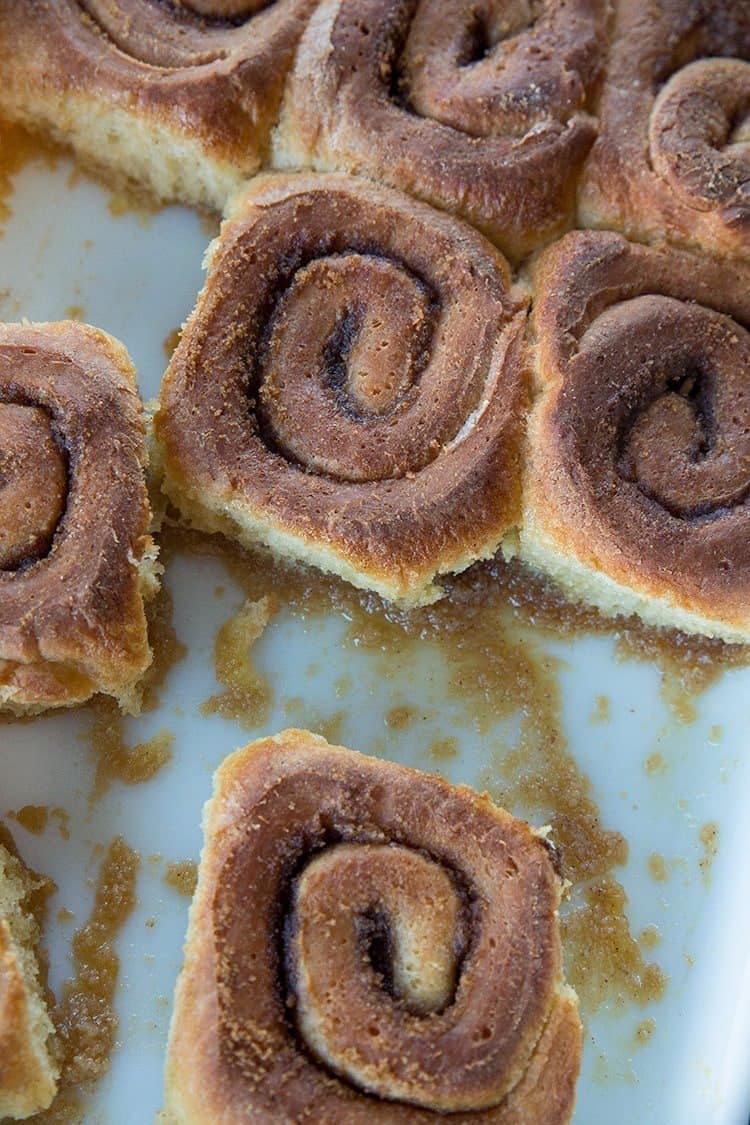 But when you flip these babies over?
Oh my word.
Just look at that!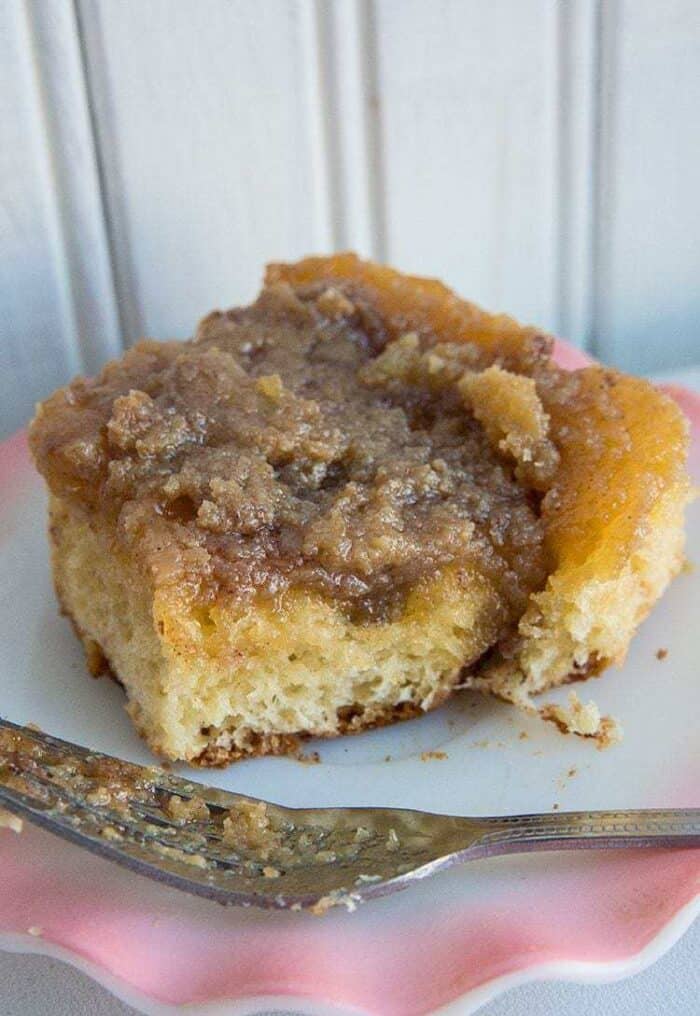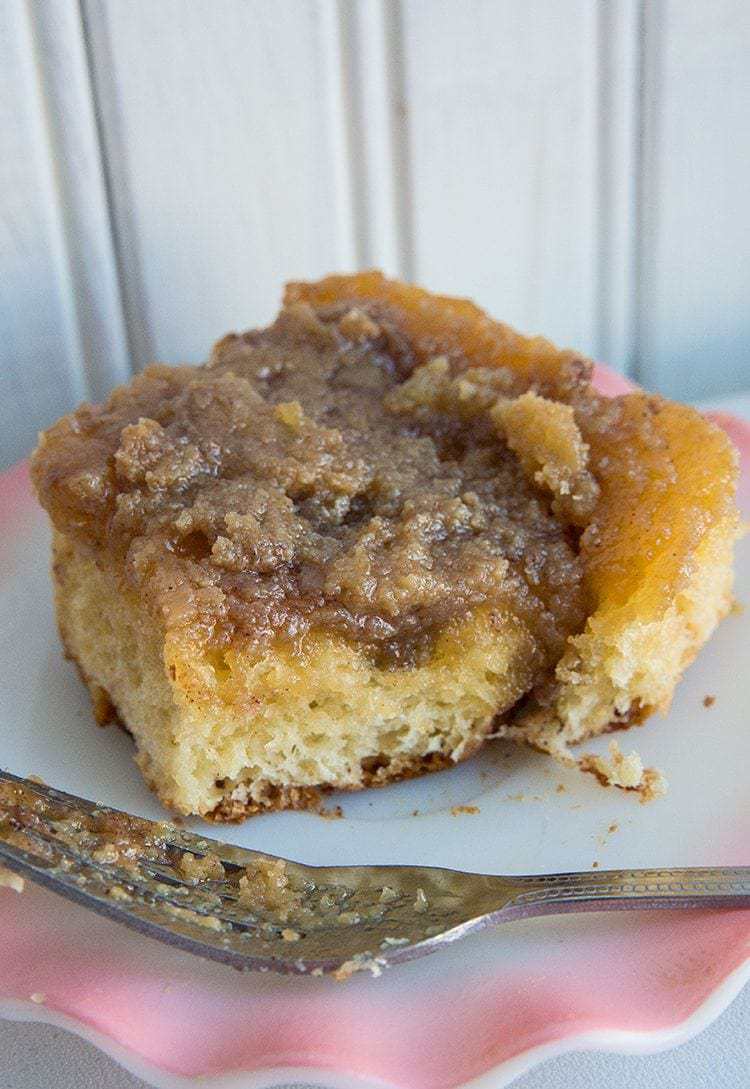 That crazy custard-like topping makes these absolutely divine.
There's no dry cinnamon buns here, folks.
Cinnamon bun heaven! Brown sugar, caramel cream, cinnamon bun awesomeness!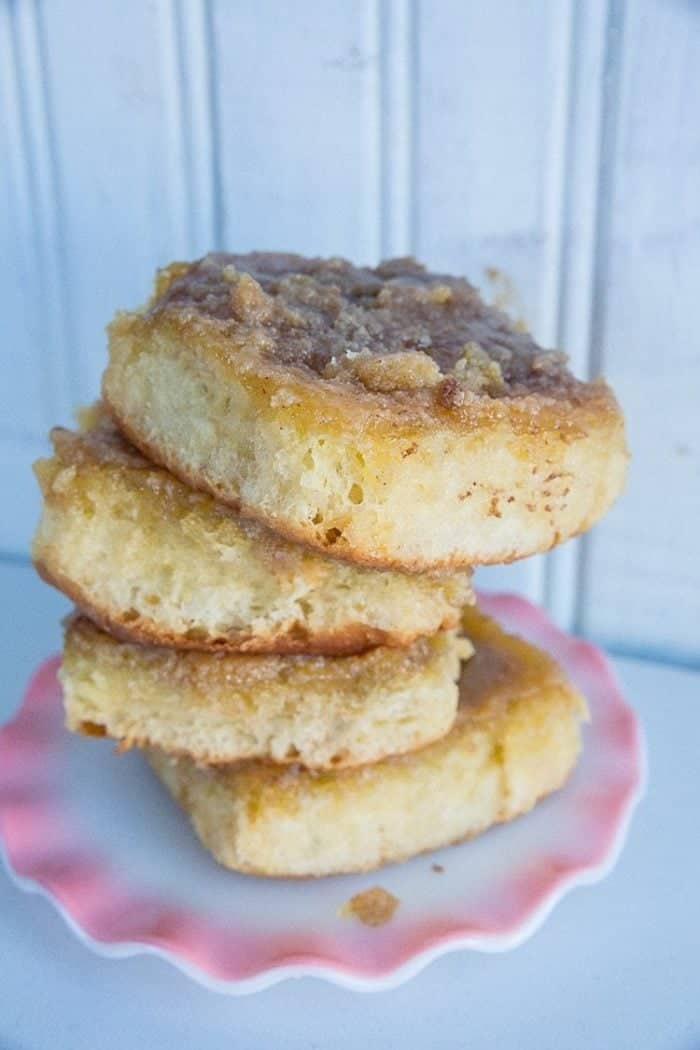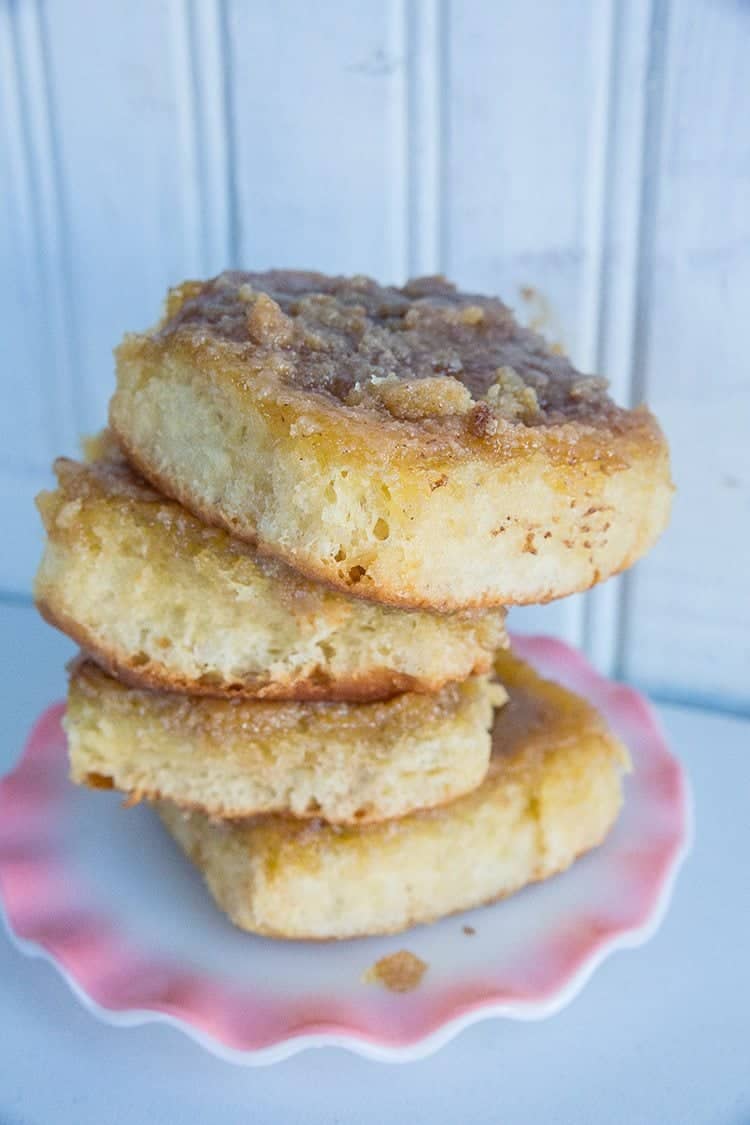 This is part of the reason that I love my vintage cookbooks so much. I took parts from two different recipes and combined them into one crazy delicious new ( yet old!) concoction that is definitely what you should be making for your weekend brunch!
Happy Baking, babes!
Love
Karlynn

Brown Sugar Caramel Cream Cinnamon Buns
Ingredients
2 1/4

tsp

traditional yeast

1/4

cup

warm water

110 °F

1/4

cup

scalded milk

cooled until just warm

1/4

cup

white sugar

1/2

tsp

salt

1

large egg

1/4

cup

melted butter

2 1/4-2 1/2

cups

all purpose flour

Cinnamon Bun Filling

2

tbsp

softened butter

1/2

cup

brown sugar

2

tsp

cinnamon

Creamy Caramel Sauce

1

cup

brown sugar

1/2

cup

melted butter

1/2

cup

heavy cream

18 % and up
Instructions
In the bottom of a mixing bowl attached to a stand mixer, combine the warm water and yeast until dissolved.

Stir in the rest of the ingredients, adding only 2 cups of the flour to start.

Mix together, adding enough of the remaining flour to bring the dough together, until it's smooth and elastic and only slightly tacky to the touch.

Place in an oiled bowl, cover and let rise in a warm draft free place until doubled in size.

Punch down the dough and turn out onto a floured counter top. Roll into a 12 inch by 10 inch rectangle.

Spread out the butter on top of the rectangle, then sprinkle the brown sugar/cinnamon on top.

Roll up tightly, beginning at the wide side ( meaning that you are going to end up with a roll that is 12 inches wide, not 9). Pinch the seam and roll over so that the seam is at the bottom.

Slice into (12) 1 inch wide rolls.

Whisk together the ingredients for the Creamy Caramel Sauce. Pour into the bottom of a

9x13

pan

Place the 12 cinnamon buns ( cut side down) into the pan.

Cover again ( plastic wrap is best at this point) and let rise until the buns rise enough to fill the pan - and they WILL fill the pan. ( see the photo in my post) You must wait until this point for the best cinnamon buns ever!

Pre-heat the oven to 375 °F. Bake the cinnamon buns for 25-30 minutes, until darkly browned.

Remove and serve warm !
12