This post may contain affiliate links. See my privacy policy for details.
What is Savory Spice?
If you have spent any amount of time trawling through cookbooks and culinary websites looking for dinner inspiration, you will likely have come across the confusingly named herb Savory.
At first glance, it seems like the recipe is asking you to ask any generic herb that you might find in a savory dish. But in actual fact, Savory is an herb in its own right, related to the Rosemary, Sage, and Mint plants, and has a bit of a similar profile to its cousins.
But what exactly can you expect from some Savory spice? Just what does it taste like, and should you use it for?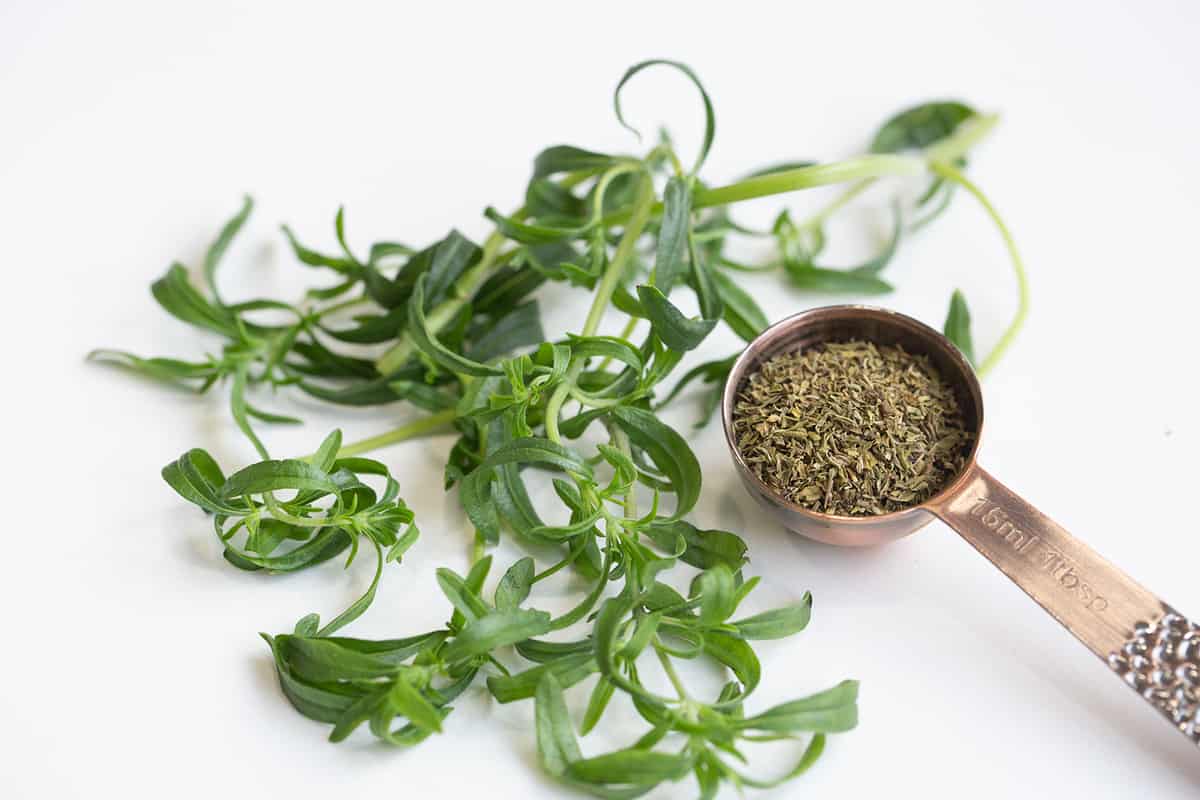 The Two Main Types of Savory
Before you can learn about the flavor profiles and uses of Savory, you first need to understand which type of Savory you are talking about.
To help make everything extra confusing, there are actually two different types of Savory wildly cultivated: Summer Savory and Winter Savory.
Summer Savory is the more common of the two and is the type you are most likely to find dehydrated into seasoning blends like Herbs de Provence.
Winter Savory, meanwhile, is a bit older and is grown more frequently for use as an ornamental edging plant for herb gardens, as well as for its slightly different flavor profile.
So what are the taste differences between the two? When should you use one over the other?
What Does It Taste Like?
While both Summer Savory and Winter Savory are closely related, they have subtle distinctions in flavor that gives each of them their own unique uses.
Starting with the most popular, Summer Savory's flavor and aroma is closer to the gentle herbaceousness of both rosemary and thyme.
It is both sweet and spicy, carrying with it a gentle lightness that reminds you of delicate dishes cooked by expert chefs. Common is reasoning blends, sausages, and event traditional Bulgarian dishes, this is the gentler, sweeter, and more multi-purposed of the two Savories.
Winter Savory, meanwhile, is a bit more harsh and bitter. It has a very "wintery" flavor profile, with familiar twangs of pine and sage, as well as a bit of that harsh spiciness you might expect in winter dishes. It is typically used in meat and bean dishes, going particularly well in lightly cooked foods like chicken or fish.
Unlike Summer Savory, Winter Savory doesn't hold up well to prolonged cooking, as its more delicate phenols and flavor compounds tend to break down when cooked for a long time.
Winter Savory is actually more popularly used as an attractive border plant for herb gardens; its bitter yet pleasant aroma greets you as you pass it, while its white flowers are an attractive way to help separate your different garden beds.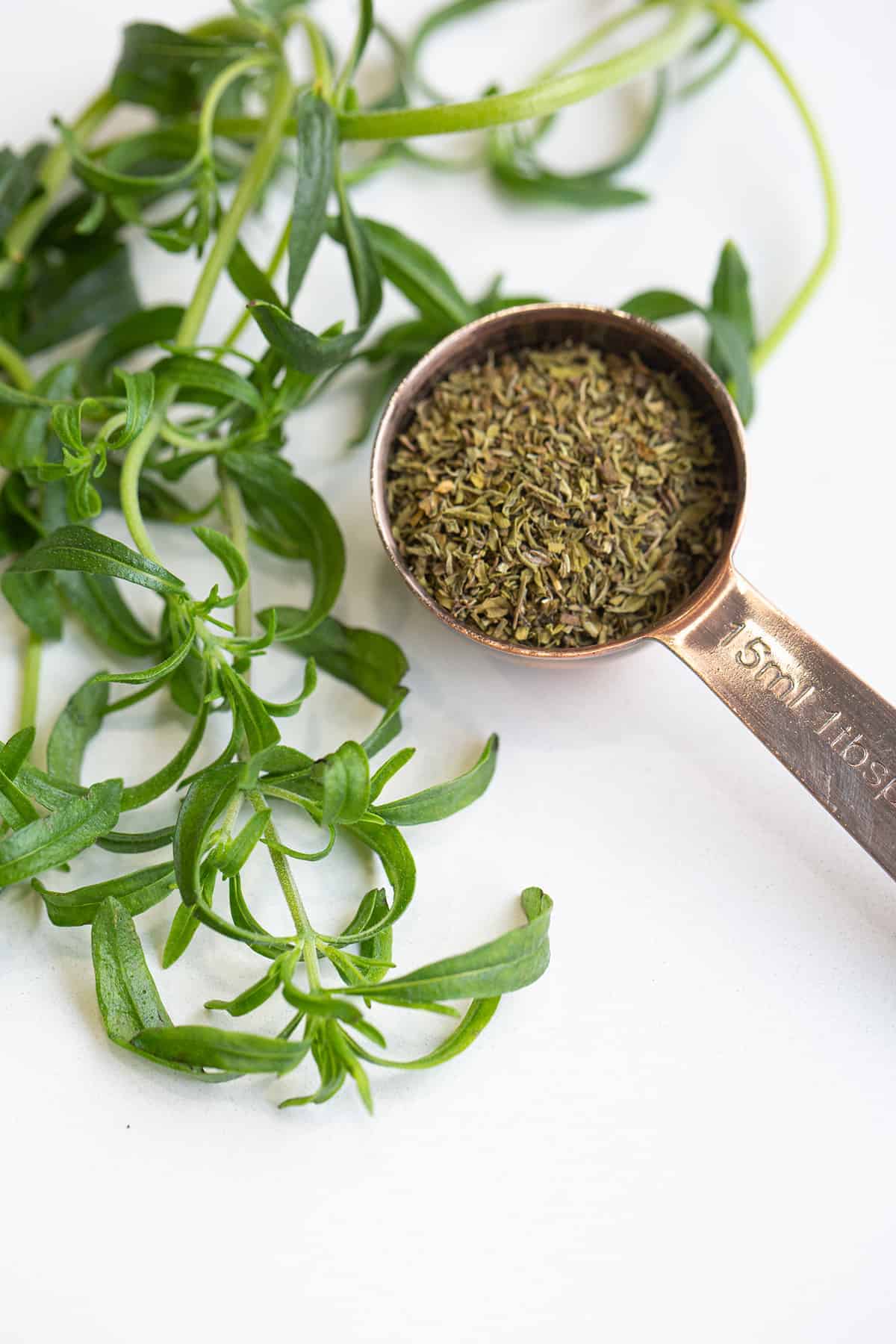 What Can I Use Savory For?
Using Savory in cooking can sometimes be a bit of a challenge because besides using Herbs de Provence, there aren't a lot of recipes that typically call for it.
However, Savory helps make it a bit easier by living up to its name; you can use it in honestly any savory dish and expect some really good results.
The only thing you need to be careful of is the fact that, like Rosemary, Savory can tend to be surprisingly overpowering if you use too much of it.
The best thing is to treat this herb like a finishing touch on different recipes, especially if you are planning on cooking them for a long time.
If you don't want to grow it yourself, dried Savory in those handy herb jars will keep for months or even years as long as you keep them away from moisture. This lets you sprinkle in a little bit whenever you need it.
Other helpful articles you may enjoy:

Pin This Recipe to Your KITCHE TIPS AND TRICKS Boards and Remember to FOLLOW ME ON PINTEREST!