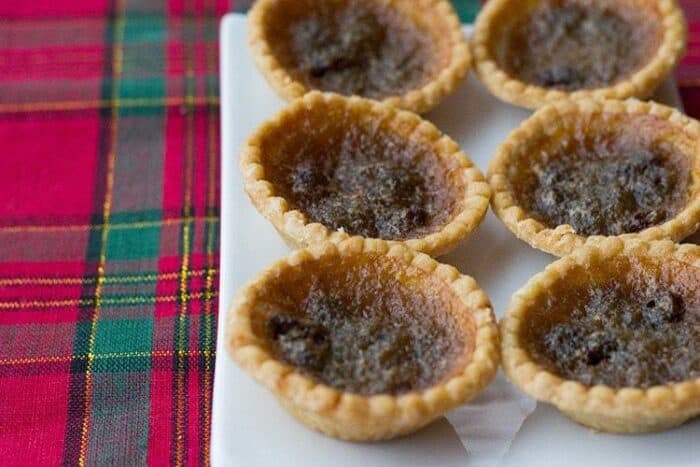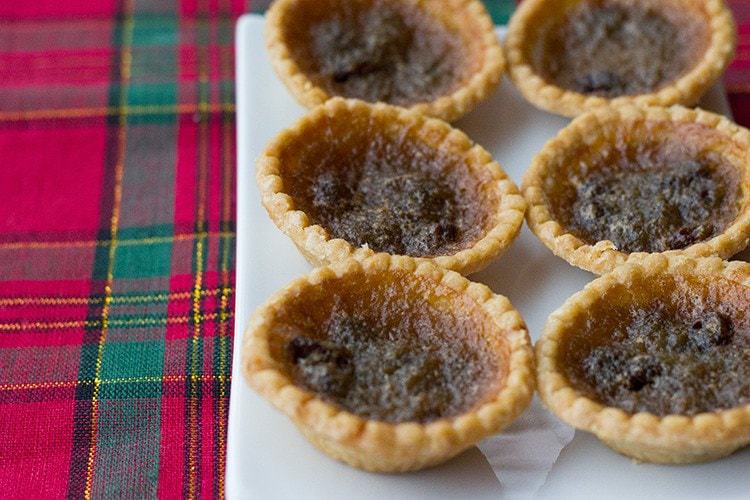 The Five Roses Cookbook Prize Butter Tarts recipe is literally the only butter tart recipe that my family has ever used. Period. We don't stray away from it, we don't mess with it (ok fine, I use cream instead of milk and have we talked about margarine before? Yes, we have. But I'll talk about it again in a bit.) and this is what we make every year for Christmas.
Once upon a time, in the days before this website was a full-time job, I used to bake up butter tarts for friends that asked me to during the holiday season. I'd charge them for my time and my ingredients and they were thrilled, because these were the best butter tarts that they had ever tasted.
If you've been hanging around here for a while, you'll know that it's because of margarine.
Sigh.
Look. I get a hard time about this EVERY TIME I TALK ABOUT IT but I'm going to talk about it again.
Butter tarts taste great with a non-hydrogenated margarine as well. Mike actually prefers the taste of margarine in them. I also make my Whipped Shortbread with half margarine when I want them to hold a beautiful dome shape.
Do what you want with this information, I'm washing my hands of the matter entirely now 😉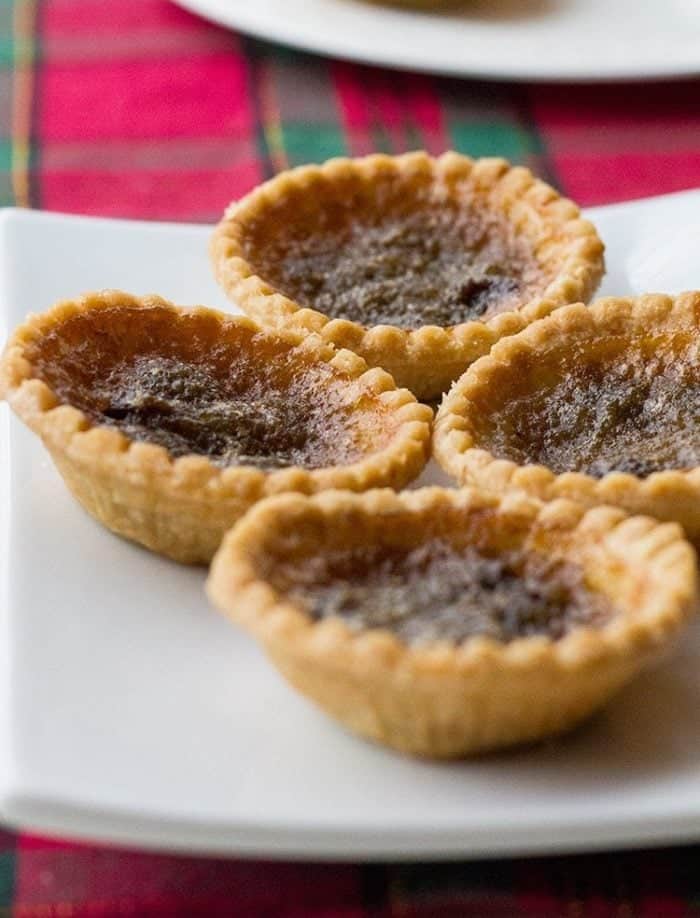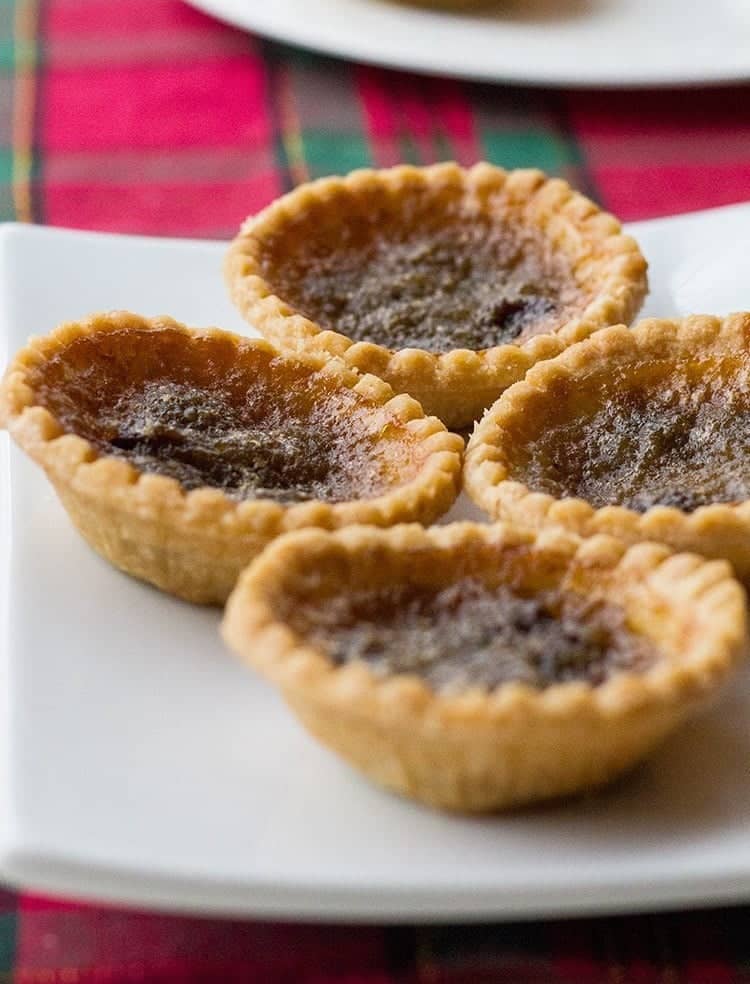 The Five Roses Cookbook Prize Butter Tarts recipe uses no vinegar.
The Five Roses Cookbook Prize Butter Tarts recipe has no nuts.
The Five Roses Cookbook Prize Butter Tarts recipe is perfection.
I honestly have never understood the recipes that have vinegar in them, to be honest. Perhaps that is because I was raised with these butter tarts and every other butter tart pales in comparison to them. I have never tasted a butter tart like this one.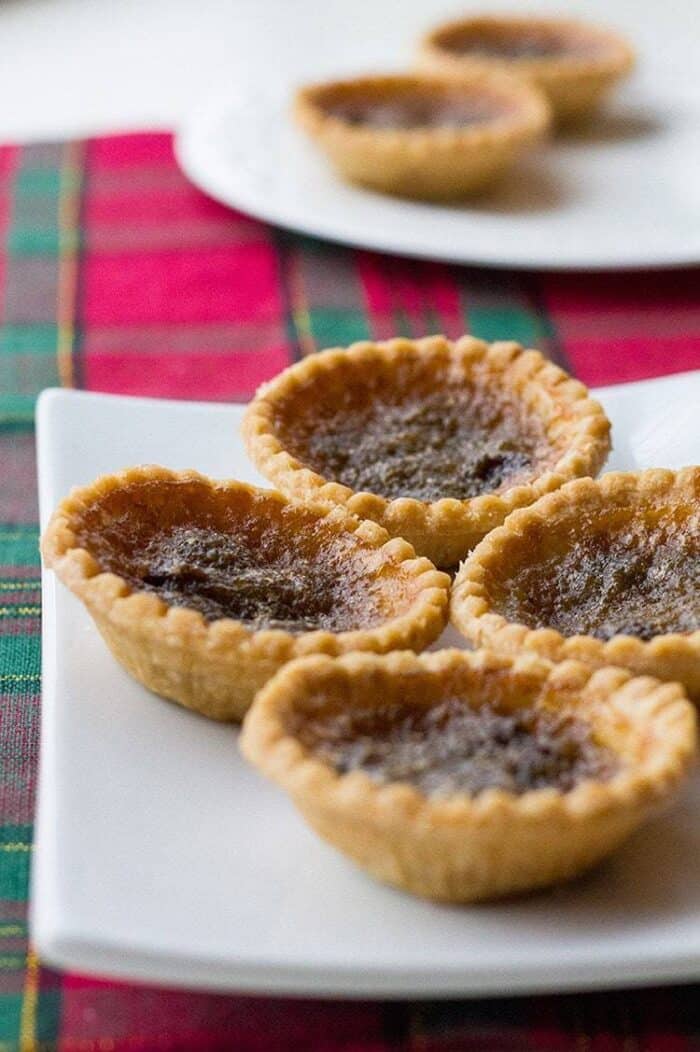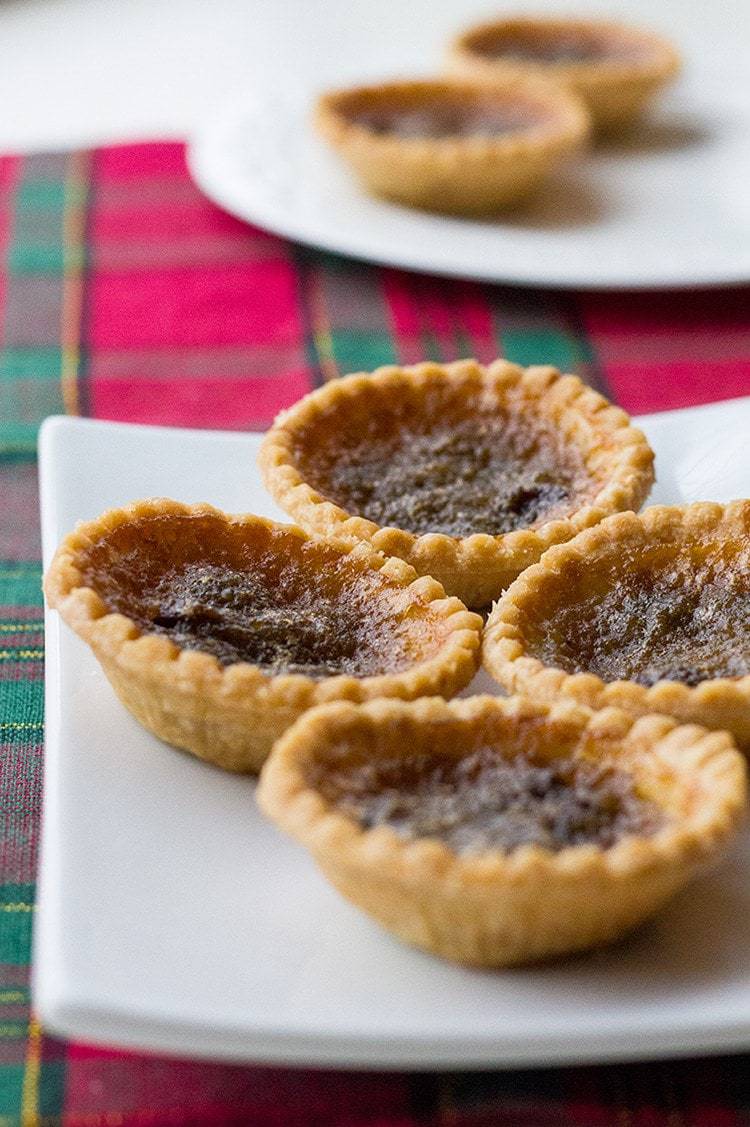 You'll notice that I also use pre-made tart shells and I ain't about to quit now. I literally make hundreds of butter tarts every Christmas. Sure, I love a homemade pastry tart just as much as the next person but I'm going to be honest here : the filling to pastry ratio is MUCH better with the store-bought shells. Homemade shells are thicker and it's just not the same.
Seriously. Raise your hand if you have time to make hundreds of butter tarts in homemade shells this time of year. I don't. I refuse to feel guilty over the fact that I use pre-made tart shells and neither should you – and that's why you all keep coming here. Gotta keep it real. I'm a cheatin',  mistreatin', butter tart eatin' pre-made tart user. Terrible, I know.
If you are wanting to know my favourite brand of tart shells, it's the No-Name unsweetened packs of 30 at Superstore ( which might be Loblaw's for you all out East.) They are cheap, cheerful and most importantly have no hydrogenated oils.
Now I can't be the only one that grew up with the Five Roses Cookbook prize butter tarts as THE recipe every Christmas. Who else has eaten these amazing little bundles of Canadian joy?
Happy Baking everyone!
Love you more than butter tarts,
Karlynn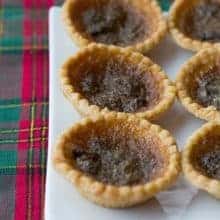 Five Roses Cookbook Prize Butter Tarts
The Canadian classic The Five Roses Cookbook Prize Butter Tarts recipe, the only butter tart recipe I will ever use!
Ingredients
1

cup

of brown sugar

½

cup

of raisins

⅓

cup

or margarine or butter melted

1

egg

2

tablespoons

of cream

1

tsp

vanilla

15-18

unsweetened and unbaked tart shells
Instructions
Kick the tires and light the fires and pre-heat your oven to 375 degrees

Melt your butter then add in the vanilla,egg, cream and brown sugar.

Mix in the raisins.

Put your tart shells, still frozen, on the tray and fill a good ¾ of the way. I say still frozen because I have found when they are defrosted the filling leaks through the pasty, not ruining them, but making them softer. A good frozen tart shell will hold the contents in, and cook at the same time.

Bake in a 375 degree oven for 15-20 minutes, until the rims of the tarts are beautifully browned and the filling is bubbling.
Nutrition Facts
Five Roses Cookbook Prize Butter Tarts
Amount Per Serving (15 g)
Calories 0
* Percent Daily Values are based on a 2000 calorie diet.
2