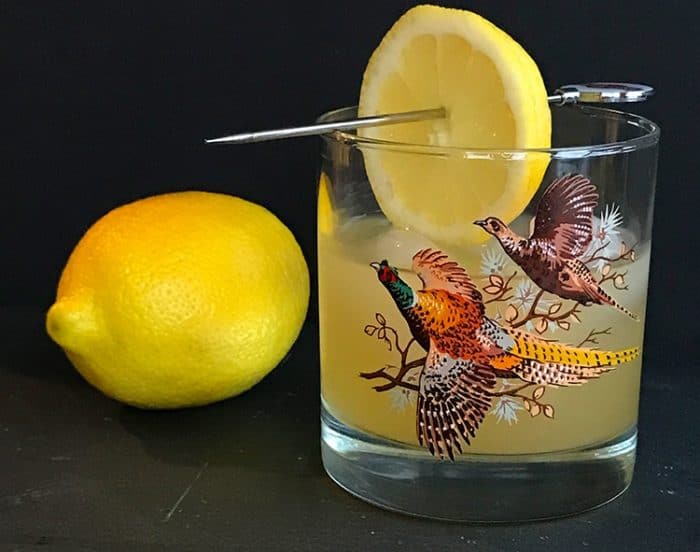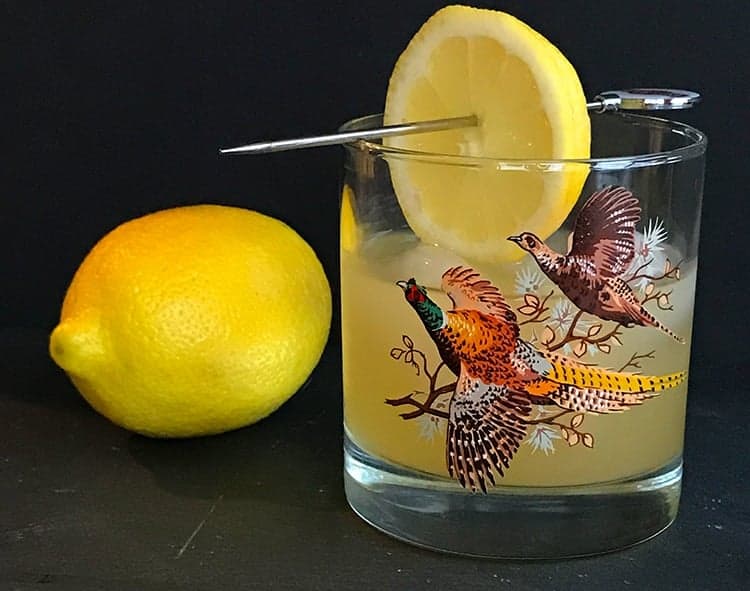 This particular cocktail is another one of those excellent strong ones from, I believe, around 1917 when it appeared in the book, The Ideal Bartender. This cocktail is potent, so be prepared.. but it is also a great sipping cocktail.
I've always been a fan of vintage cocktails. I guess it's because I feel like a lot of cocktails nowadays are comprised of too much juice, sugar or other ingredients which end up just making me feel full or nauseous from the sugar. I prefer a nice cocktail I can sip over a long period rather than 2-3 sugary ones with the equivalent amount of alcohol. Maybe it's just me but the point of liquor is to taste it, not necessarily hide it with an overabundance of other ingredients.
Now that I've got that off of my chest, it's time for the cocktail itself.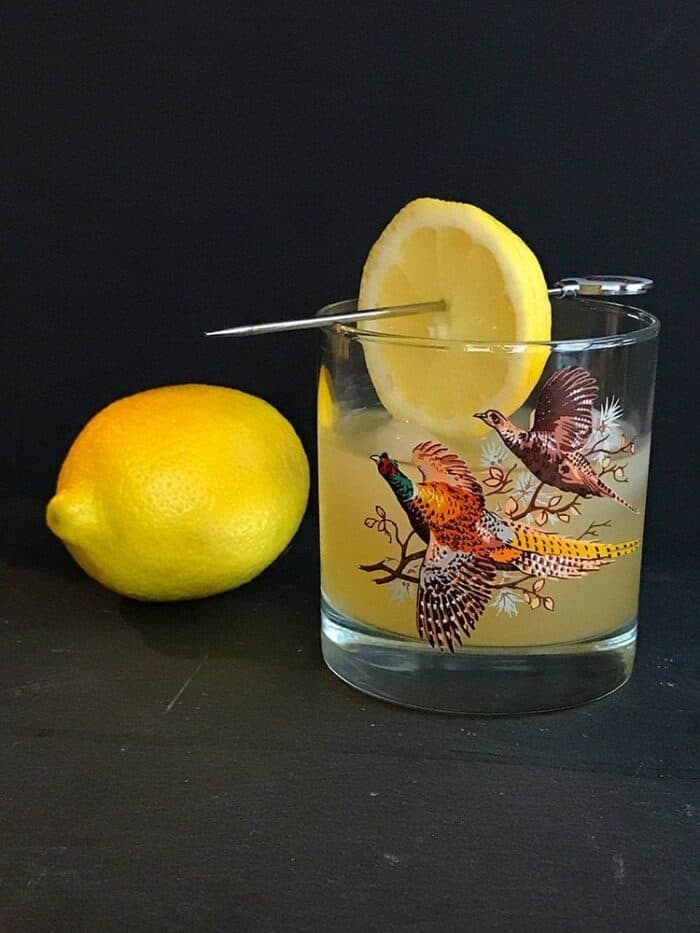 You will need the following ingredients for this beast:
Rum
Brandy
Lemon Juice
Lime Juice
Confectioners Sugar (for the old fashioned twist) or Simple Syrup if you prefer.
To prepare, combine the ingredients from the printable recipe below in a shaker with ice. Pour into a sweet vintage glass; like my pheasant ones; over ice and serve. I've included the printable recipe below. If you end up making this, I'd love it if you tagged me on Instagram. I'm at @mrkitchenmagpie.
Cheers!
Mike
The Boating Punch Cocktail
The Boating Punch cocktail is a classic from around 1917 when it was published in the book, The Ideal Bartender.
Keyword:
Boating Punch Cocktail
Ingredients
1

oz

Brandy

1.5

oz

Rum

2

tsp

confectioners sugar

or simple syrup

1

dash of lemon juice

1

dash of lime juice
Instructions
Combine in shaker with ice, shake and pour over a large ice cube. Enjoy!
Nutrition Facts
The Boating Punch Cocktail
Amount Per Serving
Calories 117
% Daily Value*
Total Carbohydrates 4g 1%
* Percent Daily Values are based on a 2000 calorie diet.
Another great cocktails to try:
3