There's nothing better than a delicious Swiss Mushroom Asparagus Quiche for breakfast, lunch or supper!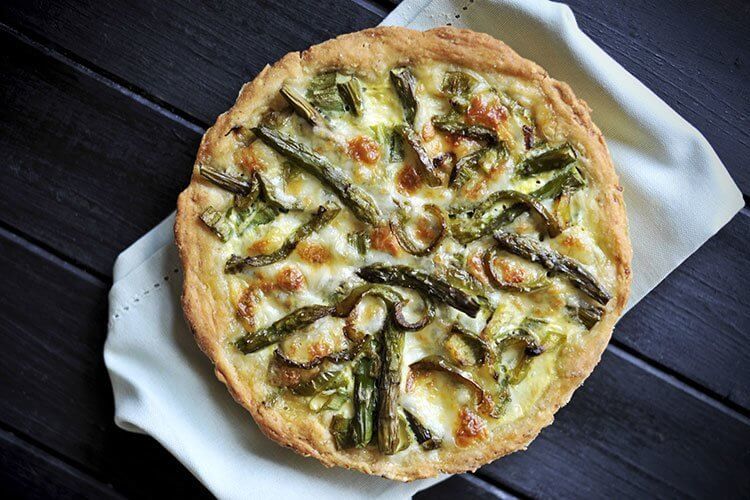 The hardest thing as a parent, I find, can be cooking. Finding food that is healthy and that the kids will eat. No, scratch that. Finding a way to make ONE meal that we enjoy and the kids will eat. That is the holy grail.I understand why parents make more than one meal. I want to enjoy what I want, when I want it,  yet won't force my children to eat anything they don't want to.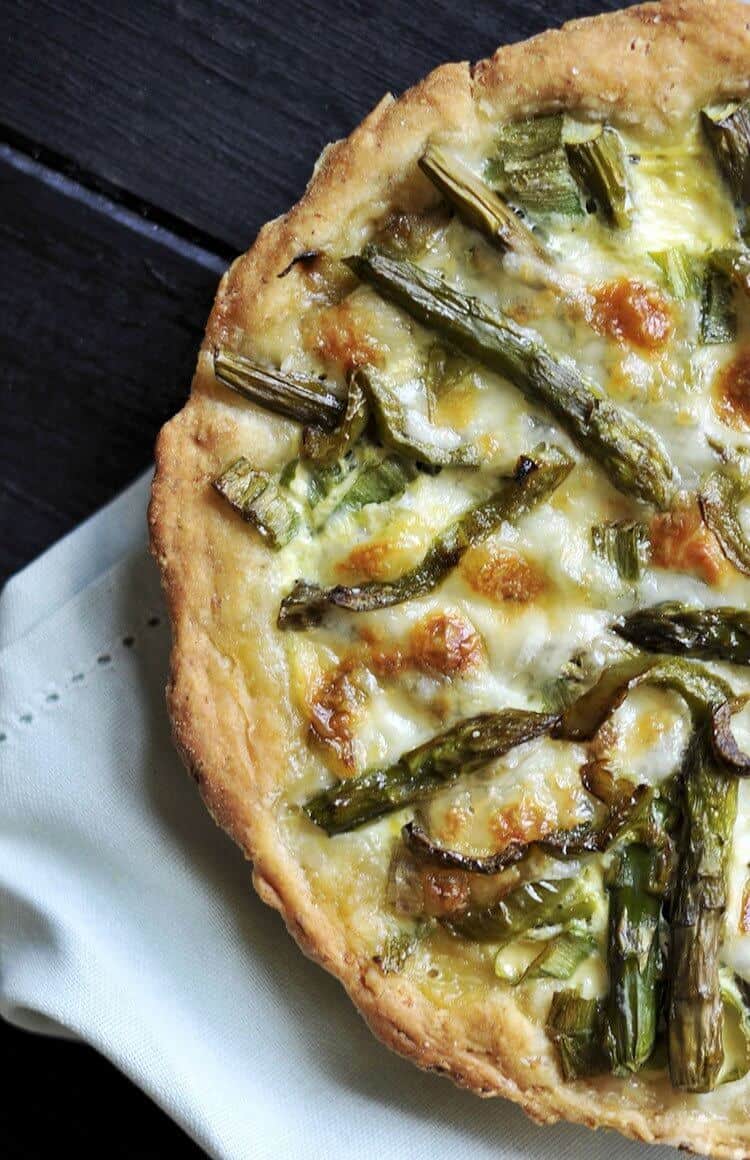 This quiche is part of the trickery that parents resort to. My son thinks that he doesn't like quiche.I have no idea why. I don't know why he eats chicken nuggets and strips, but tells me he's a vegetarian. He's a mystery to me.So this, my friends, was mushroom and asparagus pie. And he bought it hook, line and sinker.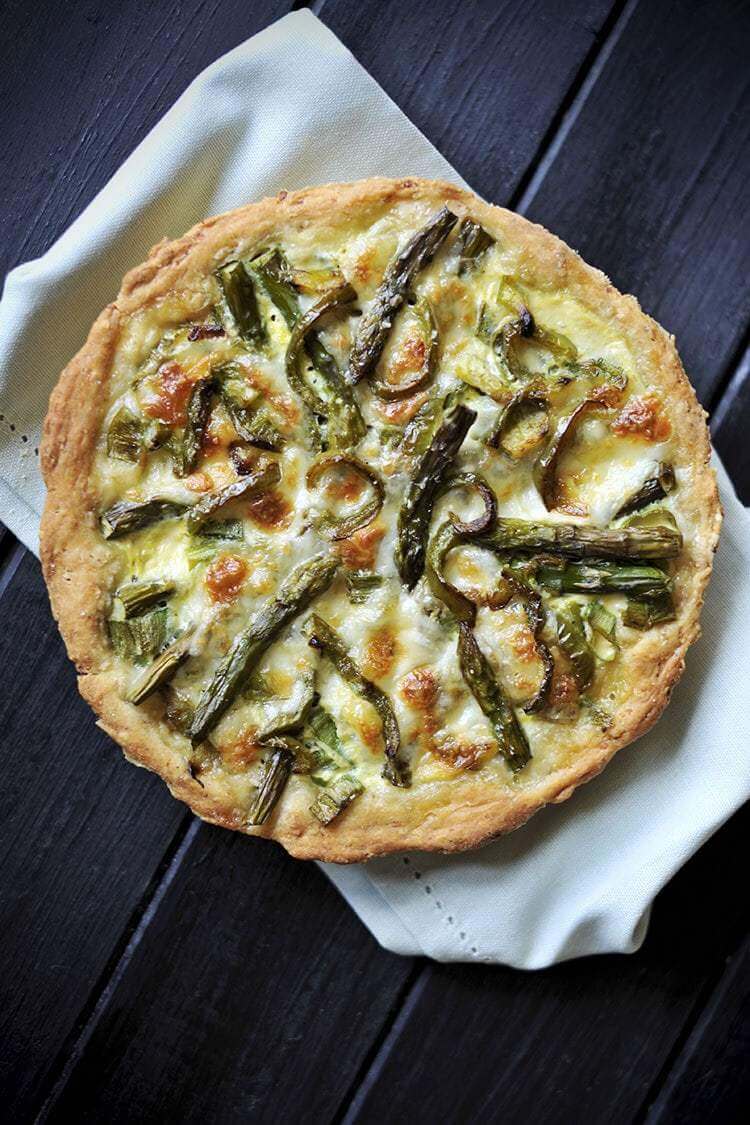 And my son ate the "pie". And took it to school for lunch the next day.  And of course, I served it with the lovely Artisan breads that I had that brunch as well.
Yummy mushroom pie 😉
Happy baking!
Love,
Karlynn
PIN THIS RECIPE to your DINNER RECIPES Boards and Remember to FOLLOW ME ON PINTEREST!
Swiss Mushroom Asparagus Quiche
Delicious home made Swiss Mushroom Asparagus Quiche for brunch is always a good idea!
Keyword:
asparagus quiche
Ingredients
1

pre-made pie shell

4

eggs

1 1/2

cups

of cream

1

cup

of swiss cheese

1

cup

of mozzarella cheese

2

cups

asparagus

1

cup

mushrooms

1

tsp

olive oil

1

clove

of garlic

1/2

cup

diced onion
Instructions
Kick the tires and light the fires to 350 degrees.

Take the olive oil and roast the veggies in the oven for 5-10 minutes. This prevents the quiche from getting soggy.

Whip the eggs and cream together.

Something else I tried was brushing the pie shell with egg white, then baking it for 5 minutes.

The pie shell did shrink a bit, but it was not the least bit soggy in the end. It helps to keep the egg and milk from soaking in.

Take your veggies and place them in the shell.

Sprinkle the cheese over the top, then pour the cream/egg mixture. You may or may not have egg mixture left, depending on how much the vegetables shrank. I had some left.

Bake at 350 until cooked in the middle, all golden and crispy.
Nutrition Facts
Swiss Mushroom Asparagus Quiche
Amount Per Serving
Calories 473
Calories from Fat 180
% Daily Value*
Total Fat 20g 31%
Cholesterol 140mg 47%
Sodium 342mg 14%
Potassium 10015mg 286%
Total Carbohydrates 55g 18%
Protein 16g 32%
* Percent Daily Values are based on a 2000 calorie diet.
36