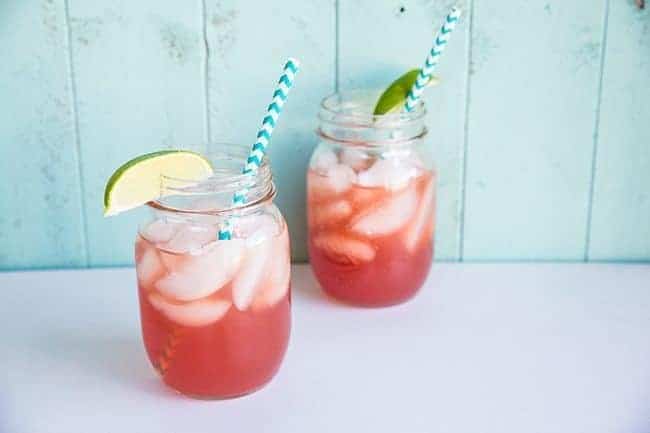 The Sea Breeze drink is definitely an eighties-style drink but since I grew up in the eighties (not drinking however, just watching all the adults drink, of course) it seems fitting to bring them back to modern times. This is simply one of the easiest cocktails to make; it looks good and it tastes great and can be put together in only a couple of minutes (so when you have friends over for cocktails, keep this one in mind).
If you are a lady, get your Cyndi Lauper hair rocking. If you are a man, do NOT go with the Flock of Seagulls look. Duran Duran and other awesome eighties get-ups are, however, acceptable. You can never go wrong with an eighties party either; invite your friends over, dig into some eighties Trivial Pursuit and throw a good 80's playlist on via Spotify and you are set.
While this drink has been around since oh, the 50's, it didn't become popular until the 1970's, and of course, then the 80's.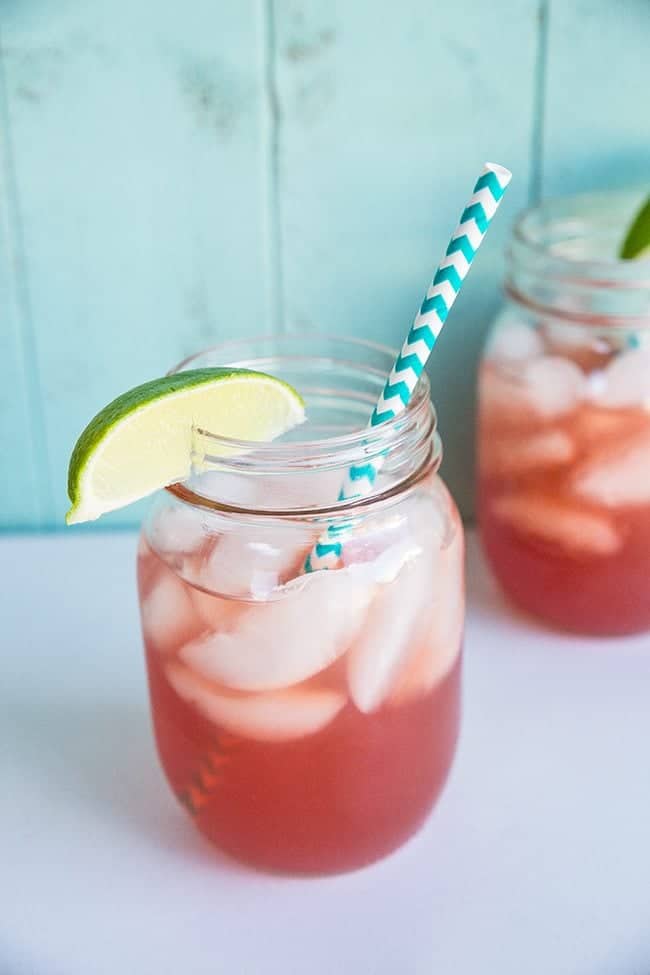 How to Make a Sea Breeze Drink
To make this, get your favorite cocktail glass (in this case we used out awesome mason jars) and mix in 4 ounces of Cranberry juice together with 1 ounce of Grapefruit juice and 1 1/2 ounces of Vodka. Garnish with a lime wedge and a handful of ice and you are all set. Of course, the amount of Vodka you add is entirely up to you, this amount I'd use for "light drinking".
We use paper straws because they look better than plastic ones, just don't leave your drink sitting too long or they tend to deteriorate (fortunately, in this household, drinks don't sit around not getting drunk. Or is that the people in this house don't sit around not getting drunk? I get confused.)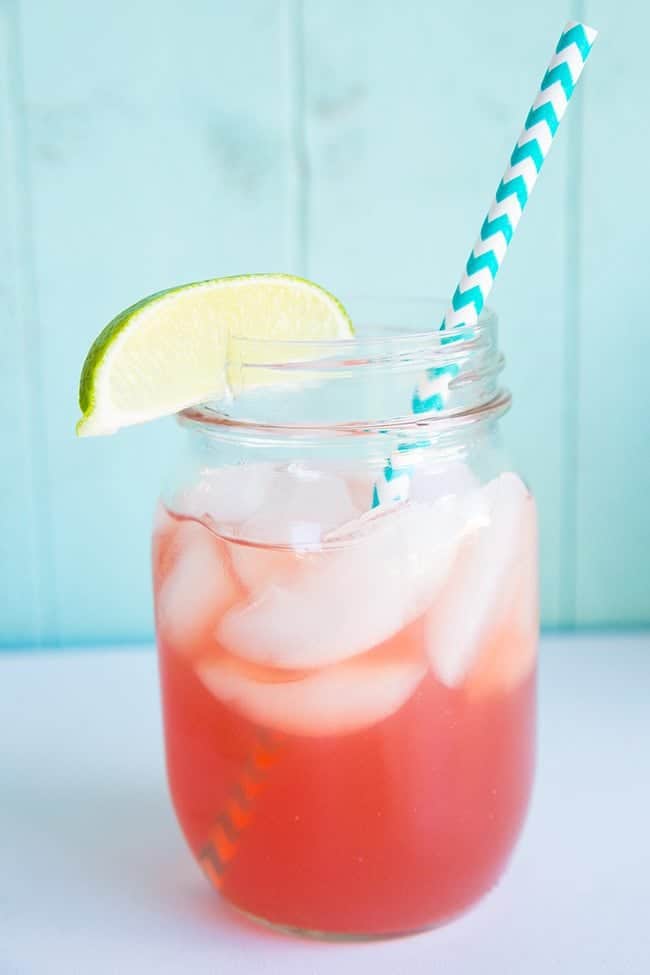 I hope you like it, until next time, have a happy Thirsty Thursday.
Mr Kitchen Magpie
How to Make a Sea Breeze Cocktail
The Sea Breeze is totally an eighties cocktail but I think it's worth revisiting, because it tastes great.
Course: Cocktail
Cuisine: American
Keyword: sea breeze drink
Servings: 1
Calories: 152 kcal
Ingredients
4 oz Cranberry juice
1 1/3 oz vodka
1 oz Grapefruit Juice
1 lime wedge
Instructions
Build all ingredients in a highball glass filled with ice. Garnish with lime wedge.
Nutrition Facts
How to Make a Sea Breeze Cocktail
Amount Per Serving
Calories 152
% Daily Value*
Sodium 3mg 0%
Potassium 133mg 4%
Total Carbohydrates 17g 6%
Sugars 16g
Vitamin A 1%
Vitamin C 22%
Iron 1.6%
* Percent Daily Values are based on a 2000 calorie diet.
26