This post may contain affiliate links. See my privacy policy for details.
My top 5 Slow Cooker Dinners are all family friendly and easy to make! With the new year comes new recipes and old – as doing a "best of" 2017 or the like type of post is what we food bloggers do. Instead of that ( or perhaps as well, January isn't over and you might see a Top 10 list yet!) I've decided to divide my "top" lists up a little more. I'm going to start with my Top 5 Slow Cooker Dinners, because let's face it, dinner is always on our minds!
These are the best of the entire year, so I hope this helps with your suppertime struggles!
First up is my Shipwreck Casserole. The video for it went viral on Facebook, turning it into my first million plus views video! It's delicious, hearty and SO easy to customize that it's no wonder it's getting rave reviews and views.
It was a surprise hit as well. I was in the middle of filming other videos that day and decided that since Shipwreck was so easy to make that I could squeeze it in between my other planned videos and feed it to the kids for lunches. And it turned into my first viral video! Crazy how that works!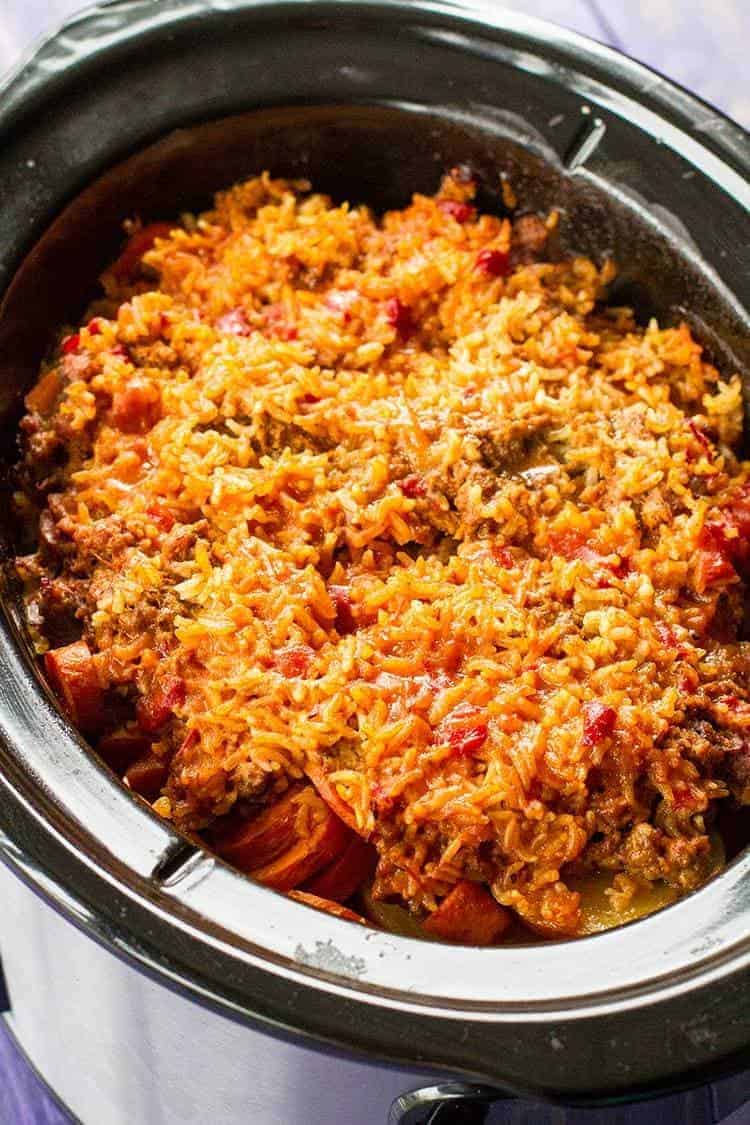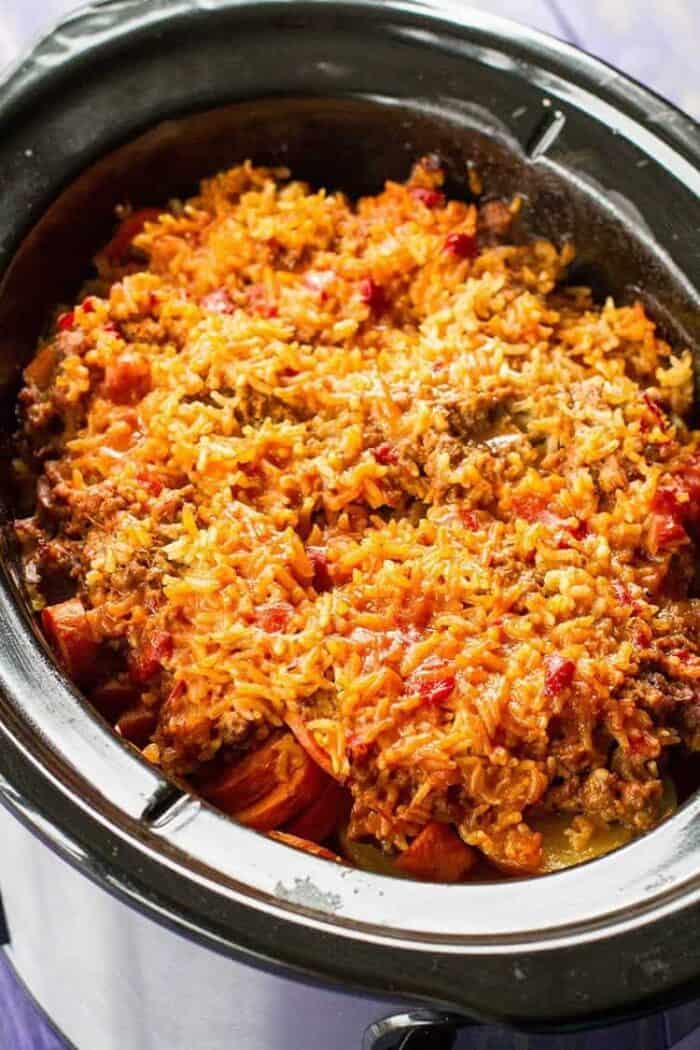 Next up is my Johnny Marzetti casserole that you can do in the slow cooker. This one keeps going viral on Pinterest thanks to Pinterest featuring it in one of their emails ( now that is so stinkin' cool!) and rarely leaves my top 10 recipes daily. It's hearty, delicious and easy to make!
Johnny Marzetti embodies winter comfort food, you guys. Make it in the crockpot or in the oven – you will love it!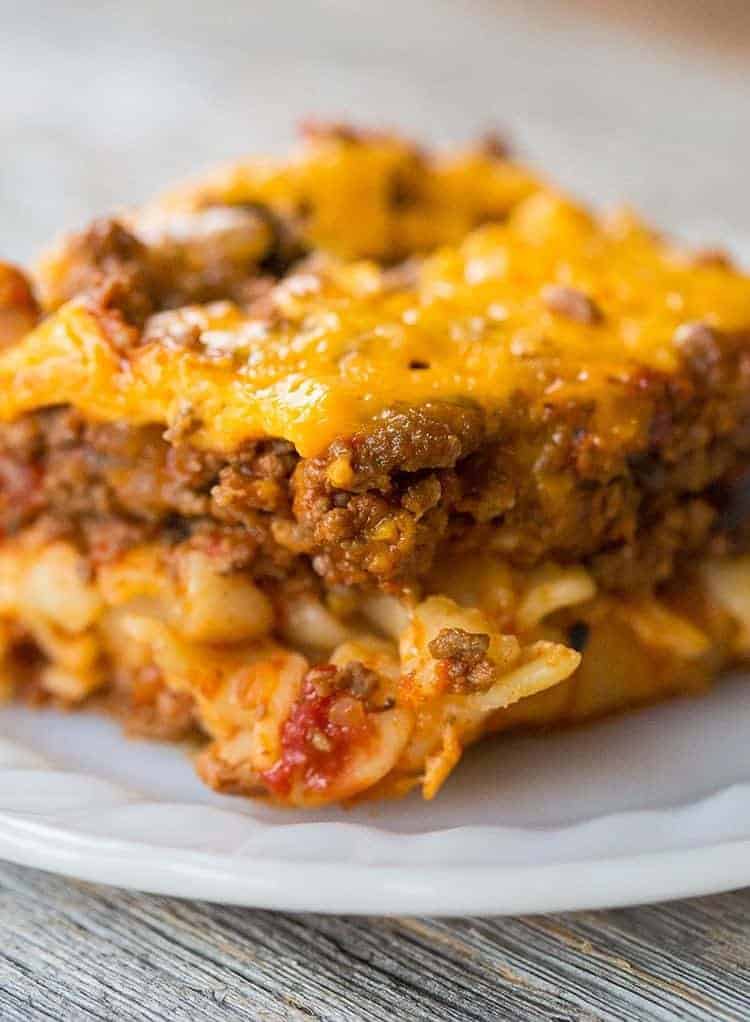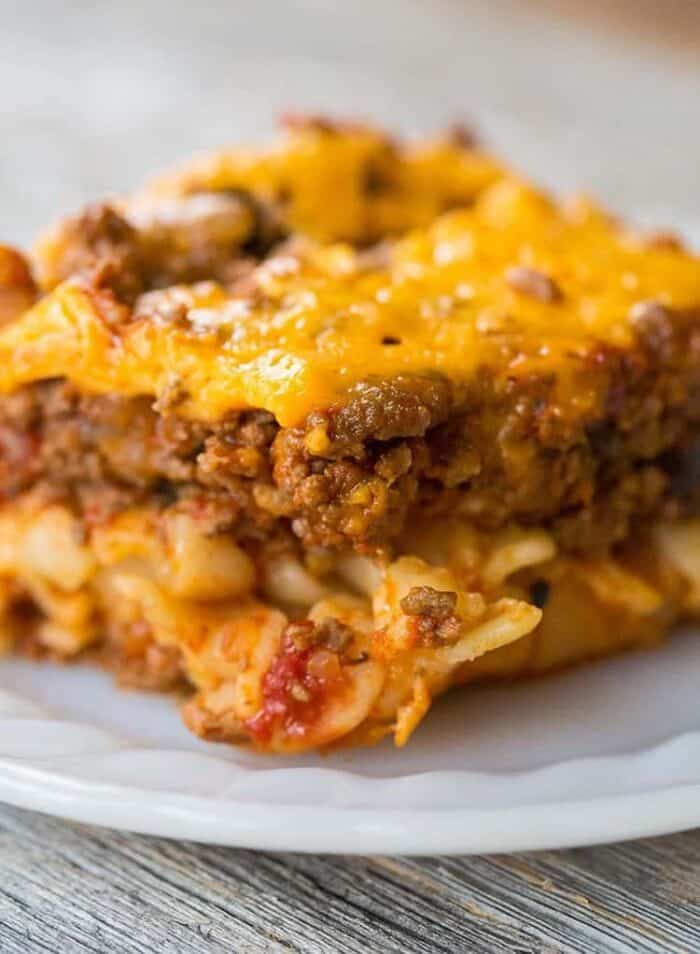 Have you ever made a whole chicken in your crockpot? It's an amazing thing, my friends. My new Crockpot Honey Garlic Whole Chicken and Vegetables is a delicious meal in one crockpot and it's THE BEST.
Trust Magpie and make it.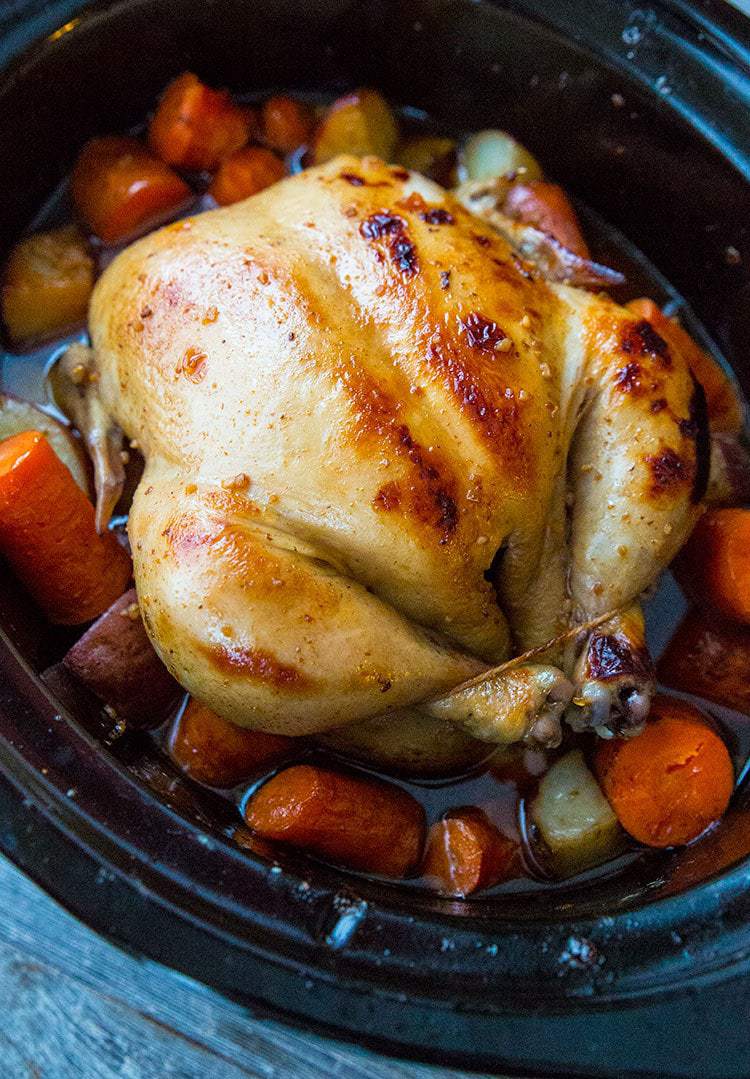 Next up is a lifesaver recipe. Slow Cooker Texas Pulled Pork. Eat it as a main meat for your meal or stuff it in buns for lunch, this is honestly the BEST pulled pork I have ever made in a crockpot. The seasonings, the sauce – everyone in the family scarfed it back, even my picky daughter.
Oh and if you are really adventurous? Try it for breakfast in a bun with an egg on top. Best breakfast everrrrrr.
Last but not least as this is my favourite new recipe for my crockpot in 2017 – my Crockpot Meatball Shepherd's Pie.
Mr Magpie declared this his favourite Shepherd's Pie ever. I declared it the easiest that I have ever made – and I LOVE that it cooks in the crockpot all day long! You can use homemade meatballs, pre-made meatballs, the world is your oyster!
If you love Shepherd's Pie, this is the slow cooker dinner of your dreams!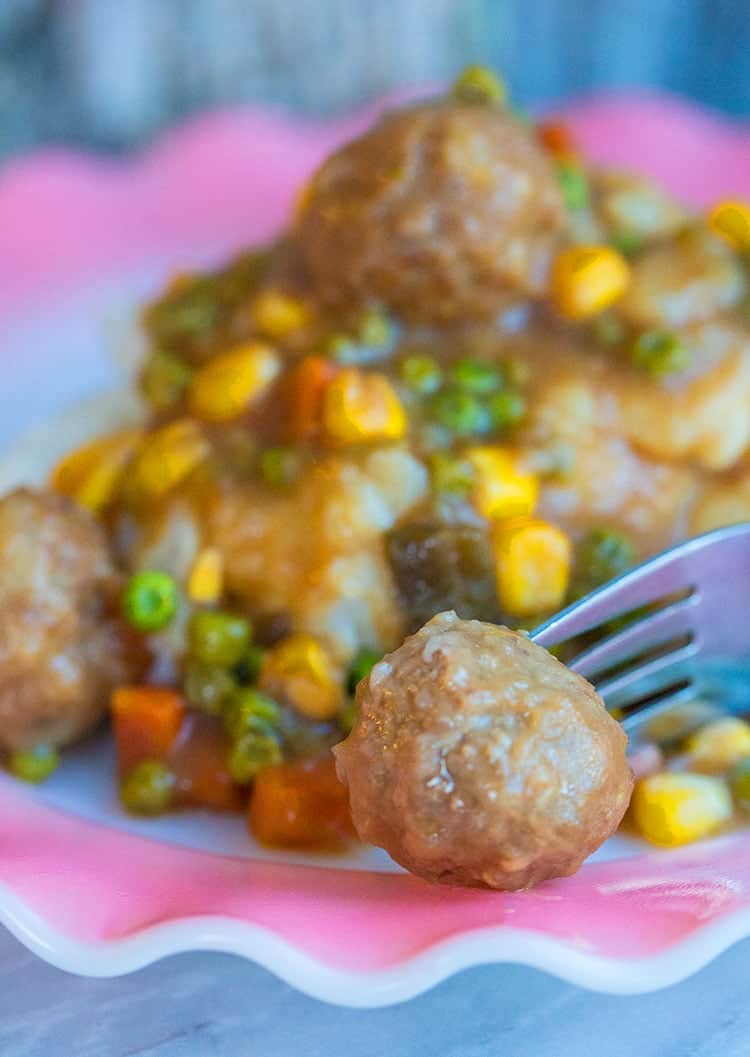 I can't believe that we are already two weeks into 2018! Time can stop flying any day now, seriously.
Happy cooking everyone! Have you tried any of these slow cooker dinner recipes yet? Let me know in the comments below!
Love,
Karlynn