How to Make an Orange Icing Glaze for your cakes, sweet breads, cupcakes and more! It's so simple and easy – and orange is SO under loved when it comes to baking! Well, not anymore! This orange icing glaze will be amazing on a ton of baked goods, mix and match the flavours!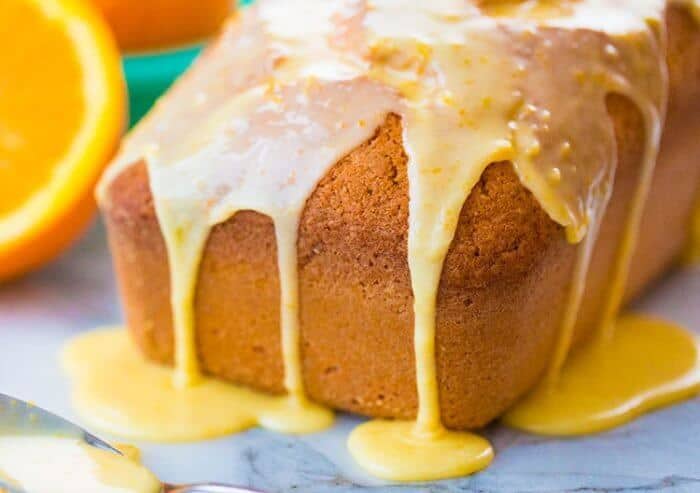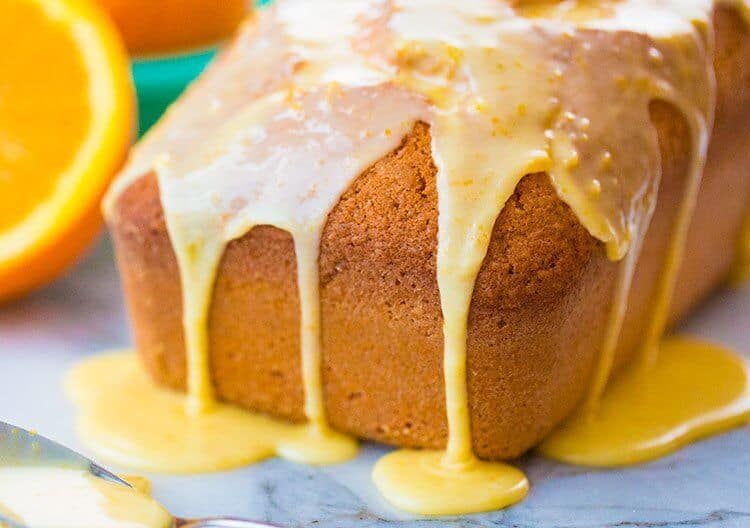 Everyone loves a good orange icing glaze.
We need to stop ignoring oranges for lemons, right about now. I get it, I really do because I adore everything lemon as well and admittedly lemon is my favourite out of the two. Oranges however are a much ignored fruit when it comes to making sweet breads, loaves and icings and they shouldn't be. Oranges are cheaper, more plentiful and the colour is simply spectacular. If you feast with your eyes first as they say then oranges win over lemon for me every time. This has become a new favourite in the house ever since I made it!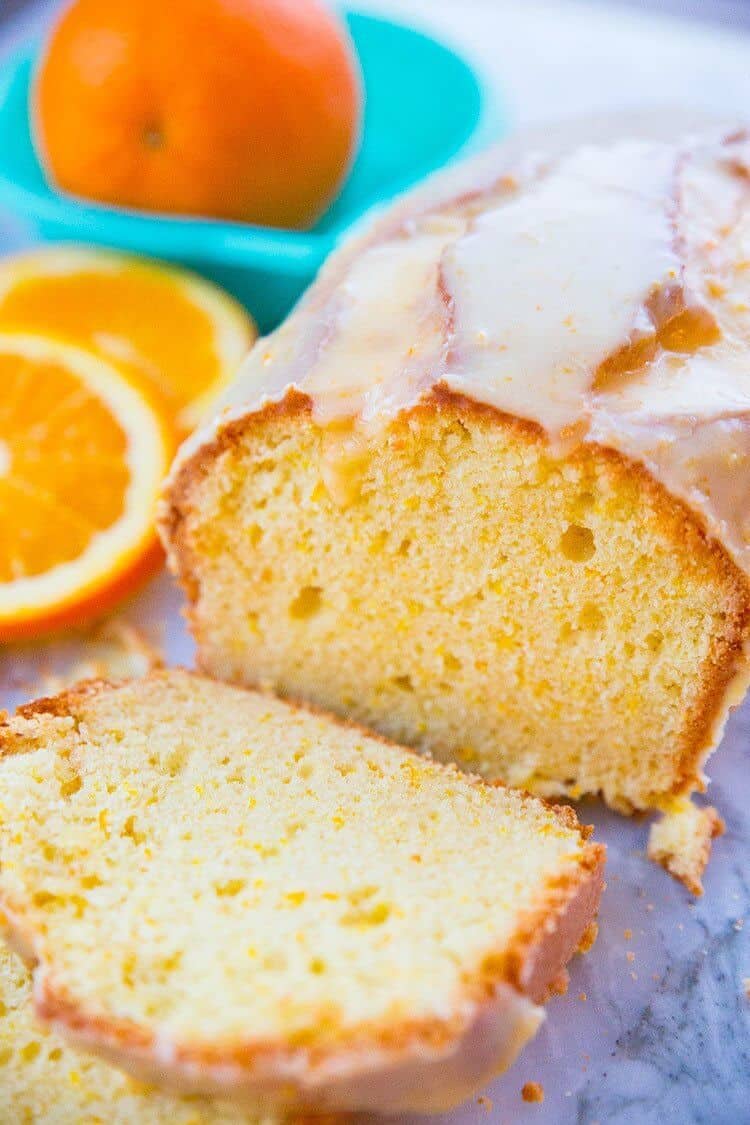 How can I pick the most flavourful oranges to use?
Navel oranges can be hard, juice-less and downright nasty in the middle of winter. I have good luck usually with Sunkist when I can find them, it seems that there is a better quality to them when they have that label. Cara Cara oranges are also a good bet for juice and flavour, they are slightly pink inside as well. When it comes down to picking a good orange to use, try to detect which ones are really thick skinned and avoid them at all costs- those are always terrible inside. If you can, try to find Florida grown oranges, those are usually the best but when everything is off season you're going to have to look extra hard for good oranges. Here's a really interesting article about oranges with some great information.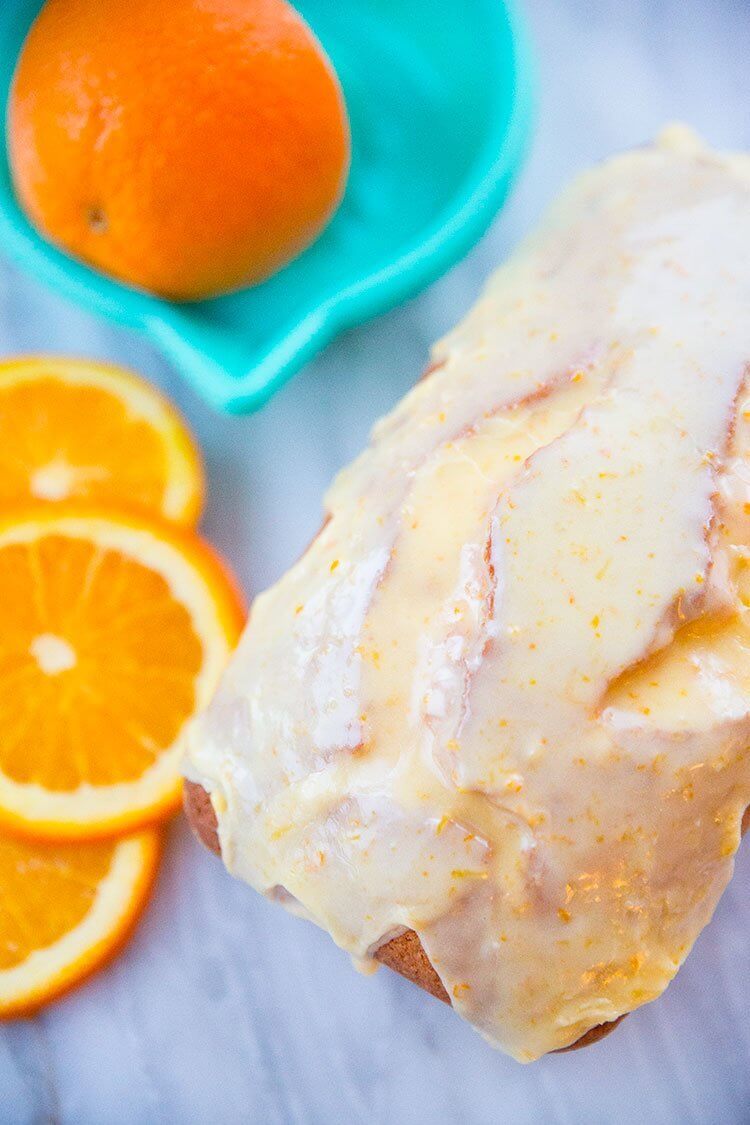 Orange Icing Glaze Tips & Tricks
Pick the freshest, best oranges that you can find.
Look for oranges that have healthy peel on the outside, remember that you are going to zest the peel so look for skin that is unblemished.
Smell the oranges when you are picking them. Sometimes you can get a really good sense of the orange inside when it smells very fragrant. That also means that the oils in the peel are strong, which means you will get a strong flavour when you zest it.
If you are looking for another delicious icing glaze recipe, try my Lemon Icing Glaze Recipe. It's one of the most popular on my website!
Happy baking everyone! Make sure to use this glaze on my Amazing Orange Loaf Cake recipe, it's a match made in heaven.
Love,
Karlynn
Pin this to your desserts board!

How to Make Orange Icing Glaze
How to make the best and most delicious orange icing glaze for your cakes and sweet breads.
Keyword:
Orange Icing Glaze
Ingredients
1 3/4

cups

confectioners sugar

1/4

cup

orange juice

1

tbsp

orange zest

1

tsp

salted butter

melted
Instructions
In a large Pyrex measuring cup (the 4 cup capacity ones are the best to use for this) combine the sugar, orange juice and orange zest. Whisk until there are no lumps.

Add in the butter then whisk together again until smooth. If it is not pourable, you can microwave it for 30 seconds or so.

Let the mixture sit if you microwaved it, otherwise you can pour it over your cake or loaf.
Recipe Notes
You can adjust the consistency of this to your liking by adding more powdered sugar or juice, to thicken or thin it out.
Nutrition Facts
How to Make Orange Icing Glaze
Amount Per Serving
Calories 88
% Daily Value*
Cholesterol 1mg 0%
Sodium 4mg 0%
Potassium 12mg 0%
Total Carbohydrates 21g 7%
* Percent Daily Values are based on a 2000 calorie diet.
250