This post may contain affiliate links. See my privacy policy for details.
This episode of Where I Ate Wednesday sees Phil and I having what basically amounts to a love in at the Downtown Diner.For those of you who read my blog, you know that we are there at least once a month and it's one of my favorite places to eat, period.
Listen to the podcast and enjoy a few pics from the diner! We'd also like to thank all of your for the amazing response to our little food podcast, we have barely started and there are almost 100 of you subscribed already!  SAY WHAT??!!! How amazing is that?!  We will try to keep it up for you all!
Listen here:
[soundcloud url="https://api.soundcloud.com/tracks/207997859″ params="color=ff5500&auto_play=false&hide_related=false&show_comments=true&show_user=true&show_reposts=false" width="100%" height="166″ iframe="true" /]
On to the pictures!
The deep fried Yorkshire pudding stuffed with roast beef.
Retro inside decor. Love it.
The Downtowner burger that made Phil's list of the top 5 burgers in the Edmonton area.
Milkshakes!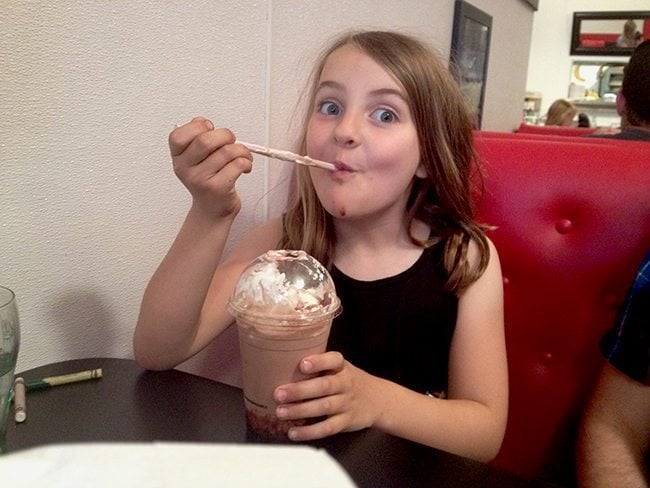 If you are very, very lucky, you can enjoy some of the Diner Cheesecake that pops up once in a rare while! It's amazing!