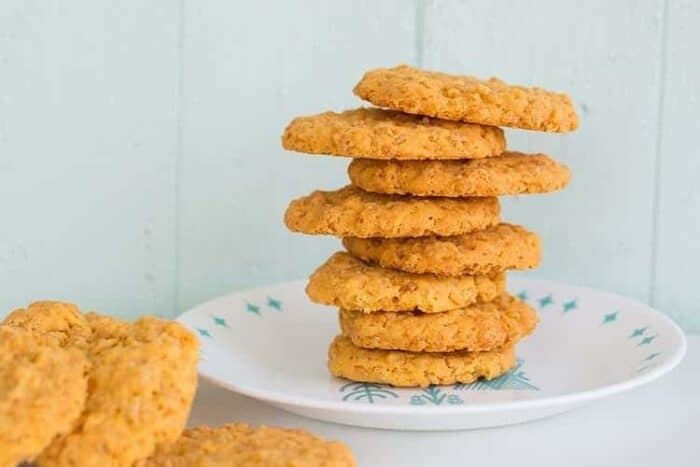 Who here has heard of Rice Krispies Cheesy Crisps before? Did your Mom make them in the 1970's or 80's? Were they an afternoon snack or school lunch treat?
I have no idea what these were until I came across them in my Mom's recipe collection. She didn't make them for us, nor do I ever remember eating these in my entire life. They seem like something that would have been just RAMPANT at Tupperware parties, which might be where she got the recipe from, a friend that had made them and written out the recipe on a card for her.
I had to Google them and low and behold, they are a THING. The thing is, I didn't find a recipe like this one, however, until I specifically looked for something.
That something would be MacLaren's Imperial Cheese.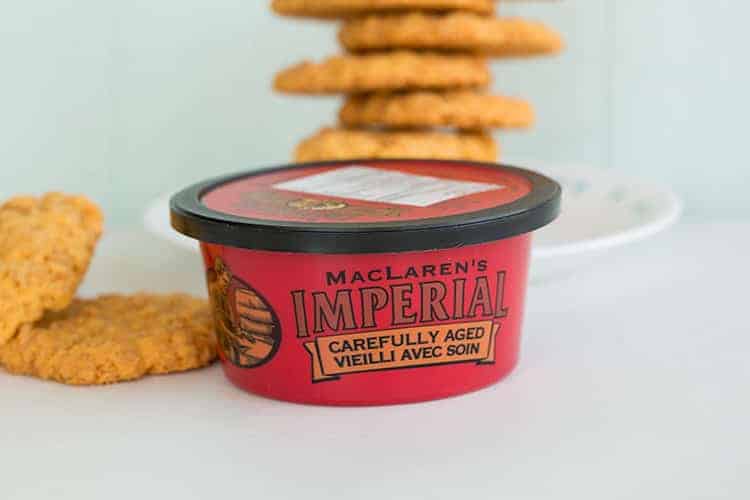 This is a Canadian cheese and is THE SECRET to how these cheese crisps are ten times better than any made with shredded cheese. A lot of the reviews I read said that the shredded cheese made these too greasy which makes sense.
These were not greasy at all.
These were CHEESE CRACK.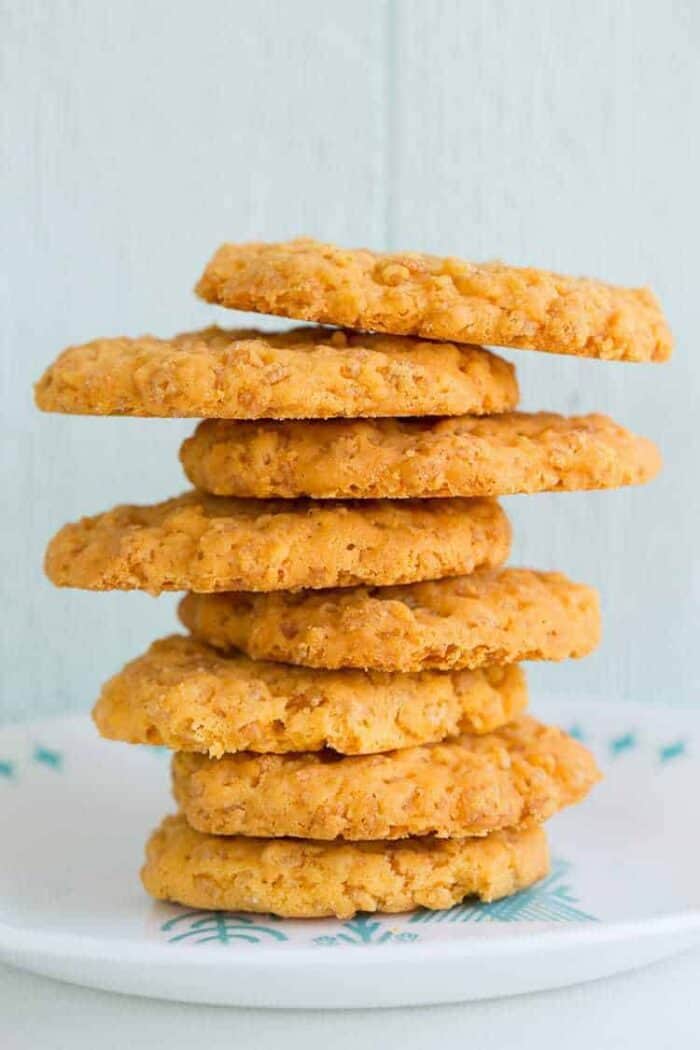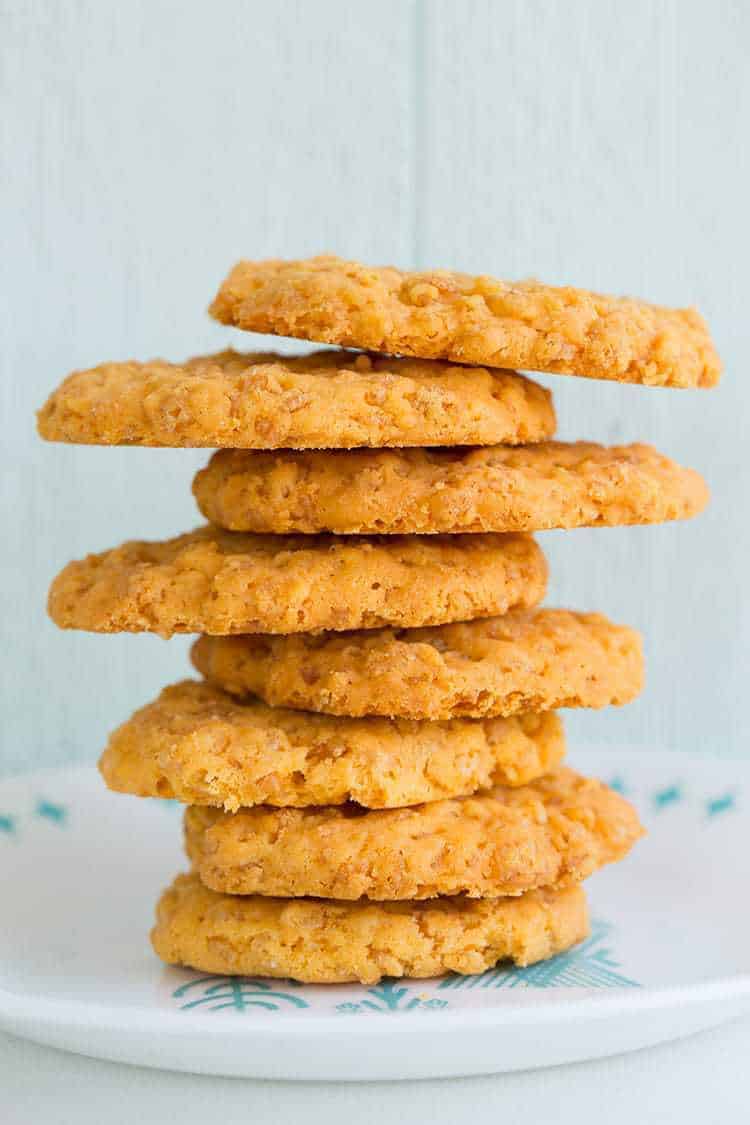 Watch the video and see how these Rice Krispies cheese crisps just SNAP at the end.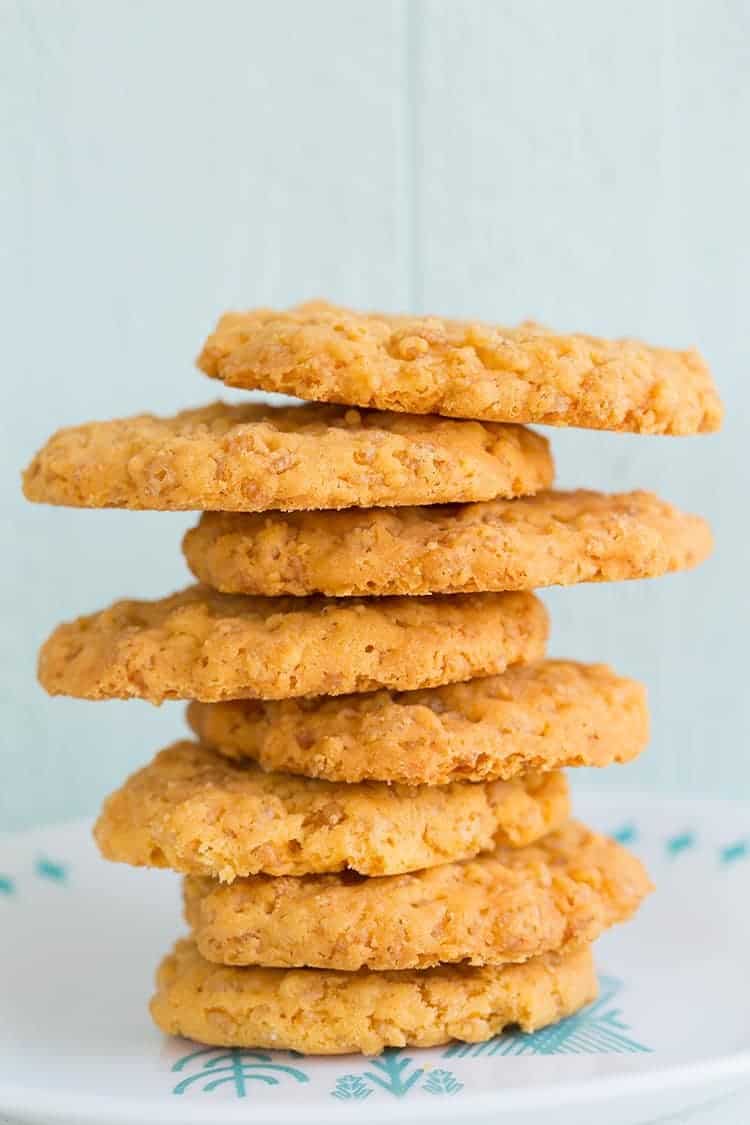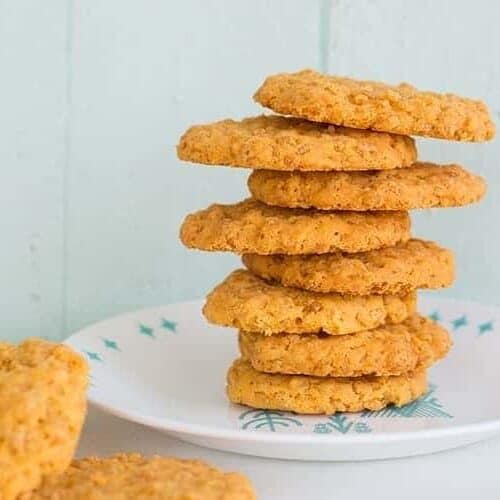 Rice Krispies Cheese Crisps
Rice Krispies Cheese Crisps - crispy little cheese cookies that are perfect with wine for parties and school lunches!
Ingredients
1

cup

butter

1/2

lb

Imperial Cheese

sharp, in red tub

1/2

tsp

salt

1 1/2

cups

flour

4

cups

Rice Krispies
Instructions
Leave butter and cheese together to become soft ( overnight is best)

Beat together until creams, then mix in flour.

Mix in Rice Krispies by hand.

Rolls into small balls and press down with a fork onto un-greased cookie sheet.

Bake at 375 for 8-10 minutes, watching carefully so that they don't burn.
Some other amazing recipes to try:
10