This post may contain affiliate links. See my privacy policy for details.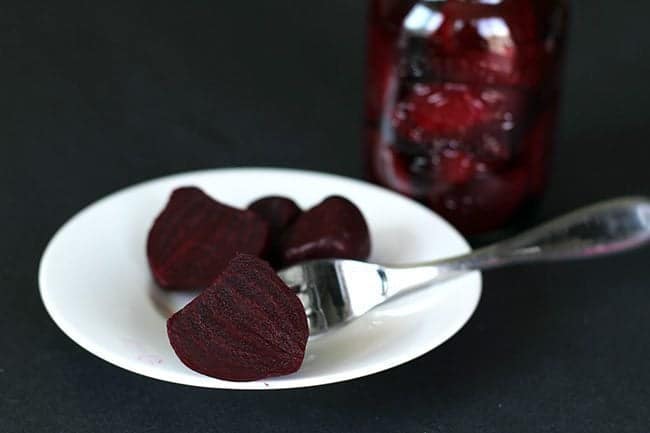 This months' topic for the Canadian Food Experience is all about preserving. Canning or "putting up" a store of jarred food has come full circle and is now truly all the rage like no other food trend. What once was a necessity for our grandparents generation has now come back into the average person's kitchen.
Some of us have families that have never stopped canning and some people have just started. While I love to tease everyone about how Pinterest makes canning look so beautiful and pretty, it's the God's honest truth.
Canners know how hard canning is. That canning is hot, sweaty sometimes dirty work. You annihilate your kitchen. You sweat buckets. You curse on occasion as well. As with all hard endeavours however, the reward is worth it.
Another topic that I am trying to drill into first time canners brains is safety.
I've had a big discussion with my readers on Facebook and here on the site about the dangers of canning and the internet. If you can take away one thing from all my canning posts, let it be this:
Just because someone has a canning recipe on their food website, it doesn't mean it's a safe recipe.
Within those discussions, my readers have found and shown me recipes that are absolutely unsafe. This lead me to put my Canning Rule of Five into place.
A few hard and fast rules that I obey for safe canning of non-acidic foods all the time.
1) Never, ever change the ratios of anything in a tested recipe. Ever. You don't need to come up with a fancy new canning recipe. Use only lab tested recipes.

2) Never, ever change the vinegar to water ratio in a recipe for canning non-acidic foods. These recipes have been developed in labs to ensure the correct amount of acidity required to eliminate the chance of botulism. Botulism grows in an air-free, low-acidic environment. See how canning gives it the perfect breeding ground? When we can vegetables we seal low acid food into an oxygen free environment. The only thing you may alter is spices. That's it. Nothing else.

3) Always process the food for the exact times given. Do not boil your vinegar mixture more than the recipe states. Do not skip the processing time. Find out your altitude and process accordingly.

4) Read the website The National Center For Home Food Preservation because it has all the real facts. Start with the FAQ then delve into the recipes.

5) Always take your recipes from reputable sites. I've seen some canning recipes that just scare me, to be honest. The vinegar ratios are way off and they promote unsafe and un-recommended methods of canning. Remember, anyone can write a recipe, but you have no idea if it's a safe one!
My grandma didn't have her "own" recipes. She – and I- use the lab tested Atco Blue Flame Kitchen recipes. I don't need to come up with fancy recipes for you. I want to give you safe, tested recipes that you can use without fear to feed your own family.
Indeed, I suspect that most canning recipes from my Grandmother's generation came from the Blue Flame kitchen. The Blue Flame Kitchen is so intertwined in Canadian Prairie cookery that you can't tell their recipe from an original one any more. What came first, the Blue Flame Kitchen or my grandma's recipe? The Blue Flame recipes were passed from farm to farm, from housewife to housewife over a cup of tea, until no one knew where the recipe came from originally. To the other end, Blue Flame kitchen wrote up many a prairie recipe straight from the farms. Anyone who has delved into their family recipes can see this connection immediately.
The one recipe that my Grandma used time and time again was pickled beets and it's straight from the Blue Flame Kitchen. Pickled beets always accompanied any fancy dinner at my Grandma's, a cherished side dish to be brought out to accompany wild goose or duck, or perhaps a venison roast. I remember how delighted my Dad was every time she pulled out a jar of these and even as a child, I loved their sweet, sharp taste.
Thanks to ads on this website, readers of The Kitchen Magpie are now sponsoring 2 families a month through the Edmonton Food Bank. Learn how you can help here.
Learn to cook like the Kitchen Magpie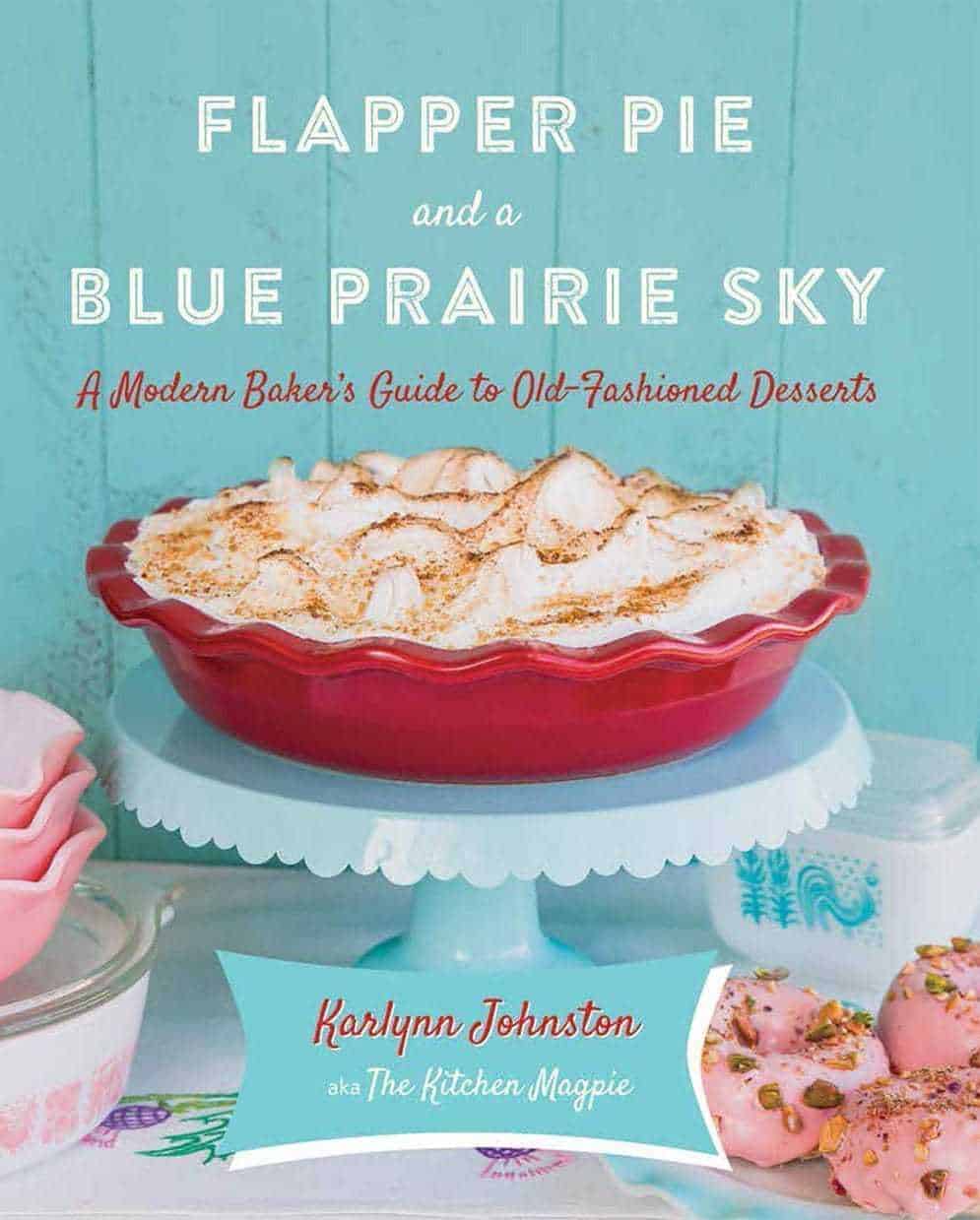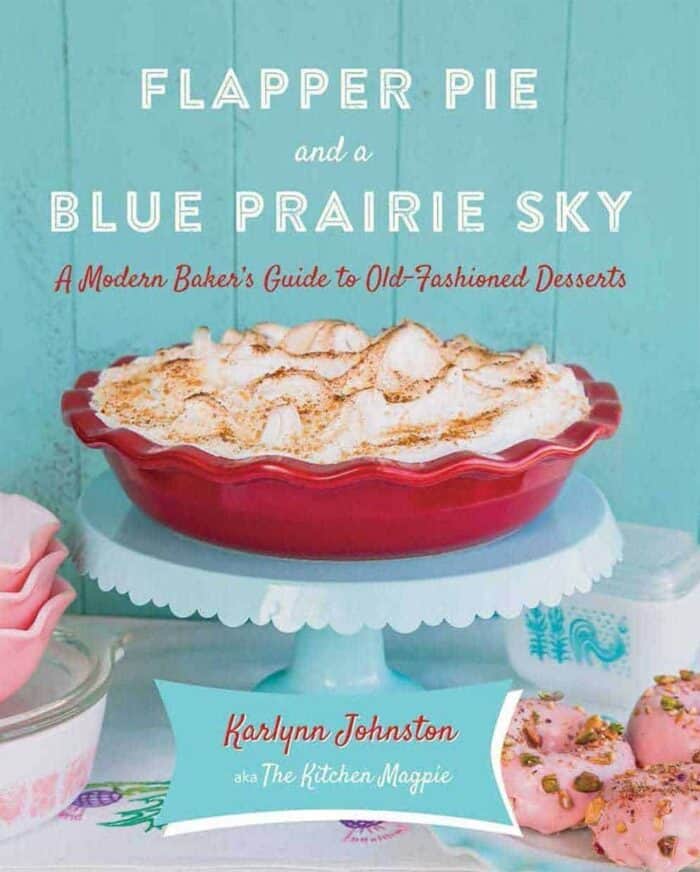 A Modern Baker's Guide to Old-Fashioned Desserts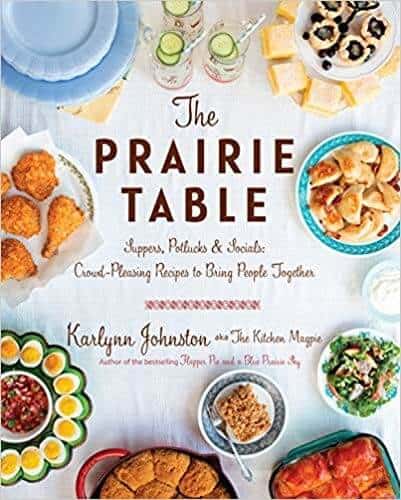 Suppers, Potlucks & Socials: Crowd-Pleasing Recipes to Bring People Together
Subscribe to The Kitchen Magpie on YouTube
One click and you'll get notified of new videos added to our YouTube account!
Subscribe on

YouTube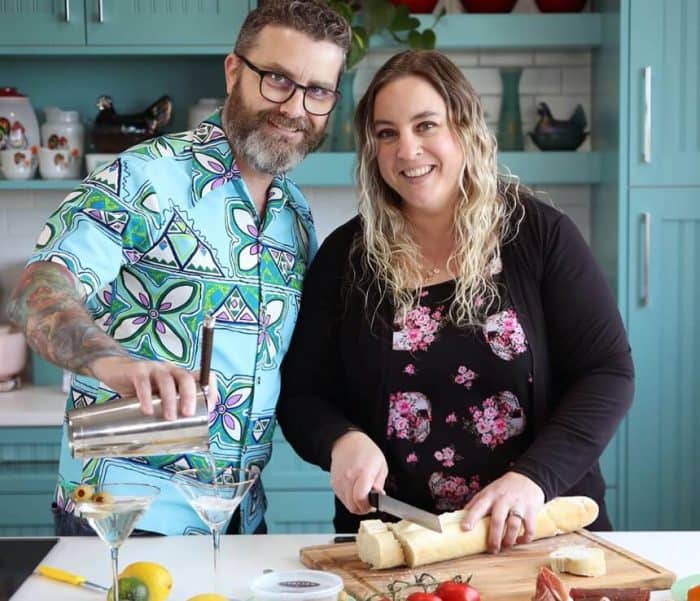 Canned Pickled Beets
The Blue Flame Kitchen recipe for pickled beets!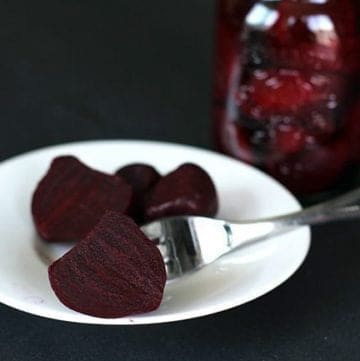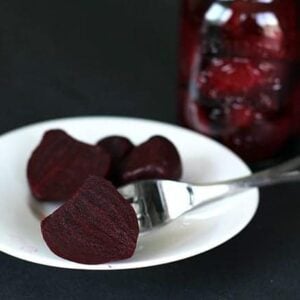 Prep Time

25

minutes
Cook Time

25

minutes
Total Time

50

minutes
Course

Snack
Cuisine

Beets
Servings

4
Author
Ingredients
4

pounds

– 5 small beets 40 – 482 tbsp pickling salt1 1/2 cups sugar3 cups vinegar2 tbsp mixed pickling spice tied in cheesecloth bag1 cup water
Instructions
Wash the beets and remove most of the tops, leaving about ½ inch of beet top remaining.In a large boiling pot of water, cook the beets until barely tender.Remove from the stove.Submerge the beets in a large bowl of ice water, I find this helps the skins come off with more ease.Cut off the tops and the roots completely, then remove the skin.Peel and slice beets into preferred size, I like larger chunks and not slices.Combine the vinegar, sugar, water, salt and pickling spice in a nonreactive pot and bring mixture to a boil; reduce the heat and simmer 10 minutes.Add the beets to the pickling liquid and return to a boil.Remove the spice bag.Carefully ladle te beets and pickling liquid into hot sterilized pint jars, leaving ½ inch headspace.Remove any air bubbles with a non-metal utensil.Add additional pickling liquid, if needed, to keep the proper headspace.Wipe the jar rims thoroughly with a clean damp cloth, failure to do this can result in the jars not sealing properly!Seal the jars and process for 35 minutes in a boiling water bath.For altitudes higher than 3000 ft (914 m), add 5 minutes to processing time.
Nutrition Information
All calories and info are based on a third party calculator and are only an estimate. Actual nutritional info will vary with brands used, your measuring methods, portion sizes and more.
Made this recipe?
Share a photo of what you made on Instagram or Facebook and tag me @thekitchenmagpie or hashtag it #thekitchenmagpie.
Please rate this recipe in the comments below to help out your fellow cooks!
How many recipes do you have in your family archives that come from the Blue Flame Kitchen? If you are a prairie folk, you've heard of them I am sure, but how about you Easterners?
Enjoy the recipe (and the safety lecture haha!)
Love,
Karlynn