This post may contain affiliate links. See my privacy policy for details.
Happy Mother's Day Weekend everyone! I hope you are all anxiously shopping, planning and concocting wonderful plans for those mothers in your life.
I thought I would post a few ideas for the men (and women who are cooking for their own mommies) that range from simple to fast to healthy to decadent.
The first one pictured above is a family favorite, fast cinnamon buns. The kids can help make those and even dads can make them! Do it! Mom will love you for it.
Pictured below is a healthy option for mom, if you are so inclined and it's super fast.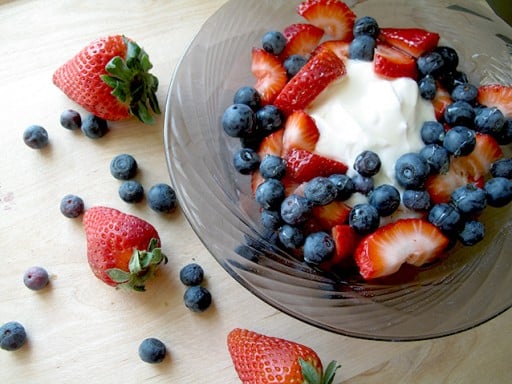 How about a homemade gift, a box of truffles created with your own two hands? Try these Easy Chocolate Truffles that are sure to thrill her.
A simple yet impressive dinner for mom can be Teriyaki chicken, with a side of whole wheat couscous. So easy, yet so impressive!
If you want to get fancy, try Steak Oscar. It's super easy to make, but so tasty you would never guess.
But no matter what you do, whether you eat in or eat out, have a mom or don't have her with you, whether she's near or she's far, make sure to let her or the person who raised you know how much you love her, appreciate her and thank her for raising you.
As I put up with the antics of an intense 5 year old girl and one of the most emotional 7 year old boys I have ever met, I assure you the adage is true: parenting IS the hardest job in the world.
Thank you to my own mom for raising me to be the obviously delightful person I am now -and modest as well- and I know that your job is not over.
It's never over. And that would be why it's the hardest job in the world. You never stop being a mother, you never stop worrying about your children and not a day goes by when they aren't in your mind, even when they are grown.
Now I am going to go watch videos of my babies when they were little and sniffle a little over how they grow so fast. There's going to be lots of chubby legs and chin rolls involved, some drool and cuteness and perhaps a little heart breakage on my part.
Happy Mother's Day to all the Mom's out there!