It's time for me to teach you How To Make A White Leprechaun Cocktail, ladies and gentlemen!
I can hear you all saying "Make a wha?" and scratching your heads. Don't worry, I had no idea what a white leprechaun was until a few weeks ago either. All I wanted was a drink that had whiskey and Kahlua in it.
I bowed down and asked the Almighty Google…. and was given recipes for White Leprechaun's.
Where have you been all my life, little leprechaun? Whilst you don't have a pot of gold, there's sure some yumminess in a glass for me to enjoy!
All a White Leprechaun consists of is Kahlua, whiskey and cream.
BOOM. DONE.
Now seriously, this is my kind of drink.
I almost always have whiskey in the house (if you want to be really authentic, go for a nice Irish one like Jameson whiskey) and Kahlua is a staple in my liquor cabinet.
It's almost too easy of a drink…no muss, no fuss, just sheer tasty goodness!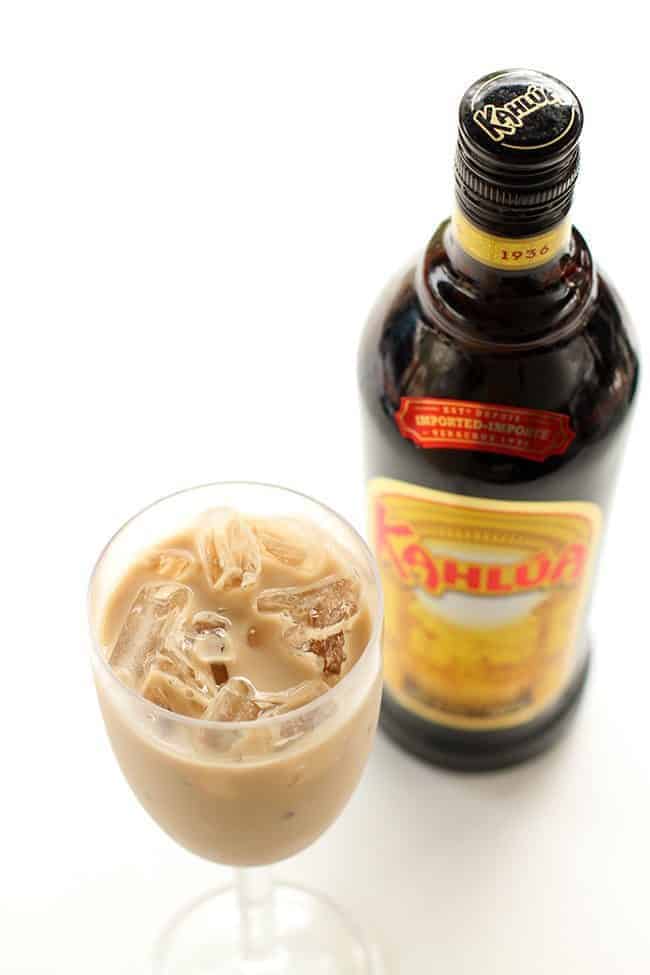 Happy drinking? Well, that doesn't sound right.
Happy Cocktail mixing?
That's a wee bit better.
Love,
Karlynn
How To Make A White Leprechaun
Three ingredients make up this delicious little drink. Who knew a white leprechaun could be so tasty?
Course: Cocktail
Cuisine: Irish
Servings: 1
Calories: 241 kcal
Ingredients
1 ounce whisky
1 ounce Kahlua
2 ounces half and half cream
Instructions
Combine all ingredients and either shake over ice and then strain into a glass OR if you are like me, just add ice to it. Classy all the way, I am.



Nutrition Facts
How To Make A White Leprechaun
Amount Per Serving (1 g)
Calories 241 Calories from Fat 54
% Daily Value*
Total Fat 6g 9%
Saturated Fat 4g 20%
Cholesterol 20mg 7%
Sodium 25mg 1%
Potassium 73mg 2%
Total Carbohydrates 15g 5%
Sugars 13g
Protein 1g 2%
Vitamin A 4%
Calcium 6%
* Percent Daily Values are based on a 2000 calorie diet.
64