This post may contain affiliate links. See my privacy policy for details.
Ah. It came, went and was conquered. What a lot of fun my son's 8th birthday party was. We had, of course, a Harry Potter themed party. I was more than happy to oblige my son because I am admittedly a huge Harry Potter fan. Rabid. I think it's the best series of books written in a long, long time.
We had a large amount of rowdy, rambunctious children attend, ranging in age from 5-9, and a great time was had by all.
We ate Deathly Hallows cookies. They are so easy and so delicious, not to mention a hit with the kids who recognized the symbol.
I actually think I was more excited than my son when I found these Bertie Botts Every Flavour Beans. He had been talking about how he would love to taste the "grass" flavored one and how neat these beans sound in the book.
Well, my friends, Jelly Belly produces a Harry Potter version and thanks to Carol's Sweets here in Edmonton I had a stash of these for a party game.
I sat the kids in a circle and pulled out a box of these. Armed with a bowl to spit in- you think I'd risk my floor?- the kids had a hilarious time trying these one by one. Oh, the laughter, the shouts and the choruses of EWWWW!! It was an absolute hit. None of the kids knew these beans existed so it was like they were right at Hogwarts, trying every flavor.
A word to the wise.
Vomit tastes exactly like vomit.
Look at all these flavors! Earwax and Earthworm, Dirt and Sausage.
Pure awesome.
Hedwig made an appearance.
As did the sorting hat.
And here comes the work of art, the labor of love, the masterpiece of fondant-which I still hate- chocolate cake and icing.
Ta-da! Please, feel free to be impressed.
It took me SO LONG.
I hate fondant SO MUCH.
But I love my son and I am a Harry Potter freak.
I used Mr K's Lego, what an awesome cheat!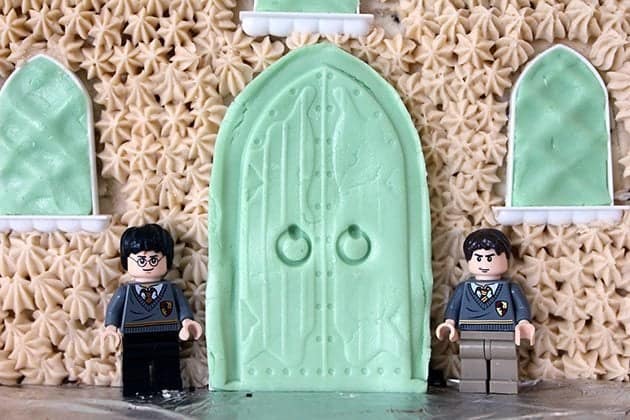 My son's not nearly happy enough with the cake that took me, oh, 4 days in total. I am really disappointed. I mean, that's such a half-hearted smile. There's no sparkle, no excitement.
That would be sarcasm at it's best.
Look at this happy kid! As he should be, blood, sweat, tears and numerous swear words went into this cake.
Some sick, twisted part of me enjoys the challenge of tackling crazy birthday cakes twice a year. I get to do this again in January, oh boy! I wish my children were slightly spaced apart better. I really didn't think about cake decorating when I had my kids. I only have about 7 weeks between cakes and during that time falls Christmas baking season.
Another word to the wise. Think about spacing your children's birthdates better if only to lengthen the time between creating birthday cakes.
Last word to the wise: don't have winter babies.
Love,
How Will I Top This Cake Magpie