This post may contain affiliate links. See my privacy policy for details.
Yet another Fast Food creation, this salad I eat at least twice a week, in various forms or another but this is my favorite. The crunch of almonds, the wonderful dressing by Renee – Lemon Poppyseed which is amazing- eggs for protein and spinach as usual.
Ingredients Needed:
1-2 hard boiled eggs
1-2 tbsp Renee's Light Lemon Poppyseed Dressing
1-2 tbsp raw or toasted almond slivers
3-4 cups of washed baby spinach
I love Renee's dressings, they are free of everything bad for you. And by free I mean no artificial flavors, cholesterol, egg, gluten, fat and more.
And they taste really, really great.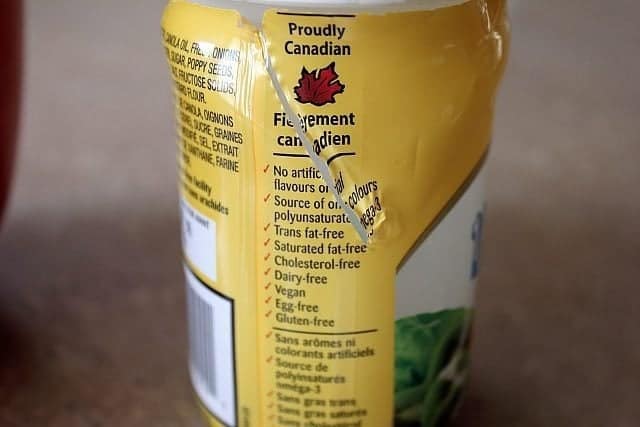 So this is a no brainer.
Get a bowl, place the spinach inside, mix in the dressing, eggs and almonds. A thing about the almonds, raw is better for you but toasted is tastier. The choice is yours, my friend.
I also like mixing it a lot to spread the egg over and around and all about the spinach, instead of laying it on top all purty.
For presentation purposes, it's better to place them on top.
For flavor purposes alone at home with yourself, mix the egg through. Yum!