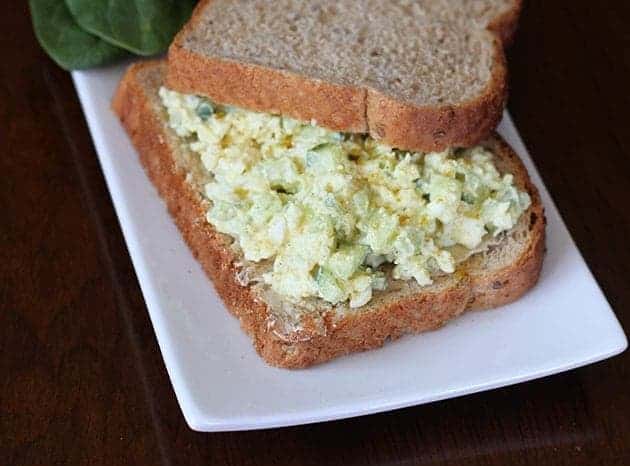 I waffled back and forth trying to title this post. I narrowed it down to two favorites: " Why food bloggers don't have time to eat during the day" or " Now that summer is here, I'm actually eating during the day so now my treadmill is being used".
Take your pick, either one works.
This is also a recipe of sorts, for one, so I decided that I should name the post for the recipe and then divulge into the many reasons why it's so much more than a recipe.
One lonely blogger needed lunch. Oh, I am not lonely now, as the kids are out of school and we are busy as the proverbial bees, whether it's meeting up with friends or basking on the sand at the beach. This recipe was concocted when I was alone at home in late June, writing and posting and pretending to ignore the mess that my house was.
It's funny – not haha funny – that the assumption still prevails that working from home is so much easier, reminding me of how similar it is to the line of thinking that embraces the idiotic notion that being a stay at home Mom is easy work. While there are many benefits to working at home, there are drawbacks as well.
Like trying to write while a pile of laundry stares you in the face from your reading room. You get 30 minute intervals before those washer/dryer timers go off to get anything done and heaven forbid if you are on a writing spree. Those timers wait for no man, woman or writer but if you leave them off, you leave the laundry in so long it gets mouldy.
What? Only me?
So besides the fact that every single thing that needs doing in your house stares you down all blasted day, you actually don't ever take breaks.
I can't remember the last time I took a lunch break. I eat at my computer, writing, editing, posting, returning emails. When I'm not working here on the Kitchen Magpie, I'm busy writing for other people as well.
Lunch is usually a hurried affair when I actually remember to eat it. Usually it's a snack around 3 when I leave to get the kids from school, because I worked right through it and forgot.
Lunch is also low on my totem pole of priorities for yummy food, because if I am creating a recipe for this website, it's usually dinner or dessert. Lunch? Phhht. Who eats lunch?
I had a wicked craving one lunchtime for a curried egg salad sandwich and decided to actually treat myself to a real lunch during the day. Of course, it was just me – another reason why I don't cook up a big lunch- so this is a recipe for one.
** Remember to join ZIPLIST to create your own online recipe box and then click SAVE on my recipe below to add it! I use my online recipe box ALL the time! **
Read more at https://www.thekitchenmagpie.com/peanut-butter-chocolate-chip-cookie-skillet-brownie-bars#Sy7c7PWTMBtlWT74.99
Curried Egg Salad Sandwich For One.
Curried egg salad sandwich for one!
Ingredients
1

hard-boiled egg peeled

2

tbsp

chopped cucumber

1

tbsp

chopped celery

1-2

tbsp

mayonnaise

1/4

tsp

curry powder

2

slices

your choice of bread

salt to taste

pepper to taste

leaves spinach
Instructions
Smash the hard-boiled egg with a fork until it's in small pieces.

Add in the rest of the ingredients and combine.

Spread the egg salad onto your choice of bread.

Top with spinach leaves and place the second slice of bread on top. Enjoy!
Nutrition Facts
Curried Egg Salad Sandwich For One.
Amount Per Serving (1 g)
Calories 328
Calories from Fat 153
% Daily Value*
Total Fat 17g 26%
Cholesterol 192mg 64%
Sodium 447mg 19%
Potassium 205mg 6%
Total Carbohydrates 29g 10%
Protein 12g 24%
* Percent Daily Values are based on a 2000 calorie diet.
You can add and change as you see fit – more mayo, less mayo. I didn't feel like onions in this salad but let me tell you, the cucumber is fantastic and cools down any bite from the curry that you might get.
I've started keeping a bowl of cooked hard boiled eggs in the fridge more often now and I always have the veggies on hand to make this.
So in the end this post isn't really about a recipe as much as it's about taking time for yourself during the day, whether you work at home or not. A nice healthy lunch gives you a nice boost for the afternoon and I am so guilty of not taking that time for myself.
Anyone else out there who works from home? How do you cope with everything outside your work staring you down? The dog, the laundry, the shopping, the cleaning…I could spend all day doing those, yet have to fit in hours of actual paying work!
Thanks for reading!
Love,
Karlynn
0