It's Thirsty Thursday, with a Cucumber Mint Gin Fizz!
On a Sunday.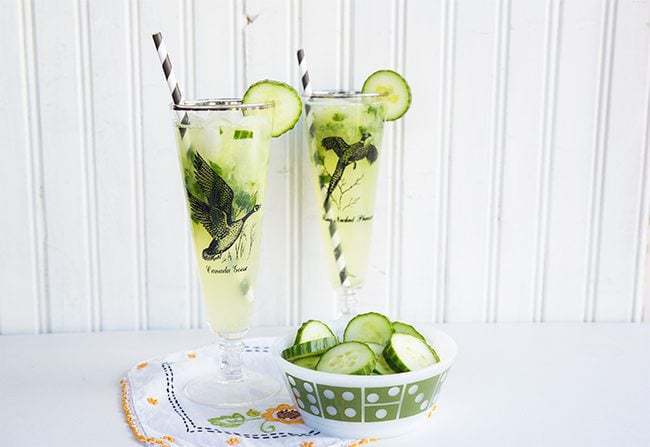 So, you know. Karlynn and I aren't exactly the nine-to-five people that have our stuff together. She was home three days this past week and while she certainly did nag  remind me that I had to get a drink post up this Thursday, life got in the way.
Life driving through this in Glacier National Park on Thursday, to be precise.
Really roughing it, aren't we? Now of course Karlynn made me stop everywhere and we are still coming back through Glacier National Park on the way home in 3 or 4 days. She needs more photos, as 486 photos of the same mountain aren't enough, apparently.
Now, on to the Cucumber Mint Gin Fizz. When Karlynn first told me about it, I really wasn't interested. But let's face it, what Karlynn says goes, especially when it's her website, so I made them anyways.
I'm not admitting that she's right, but I might just be a cucumber in cocktails convert. It could also be the gin, because gin = win.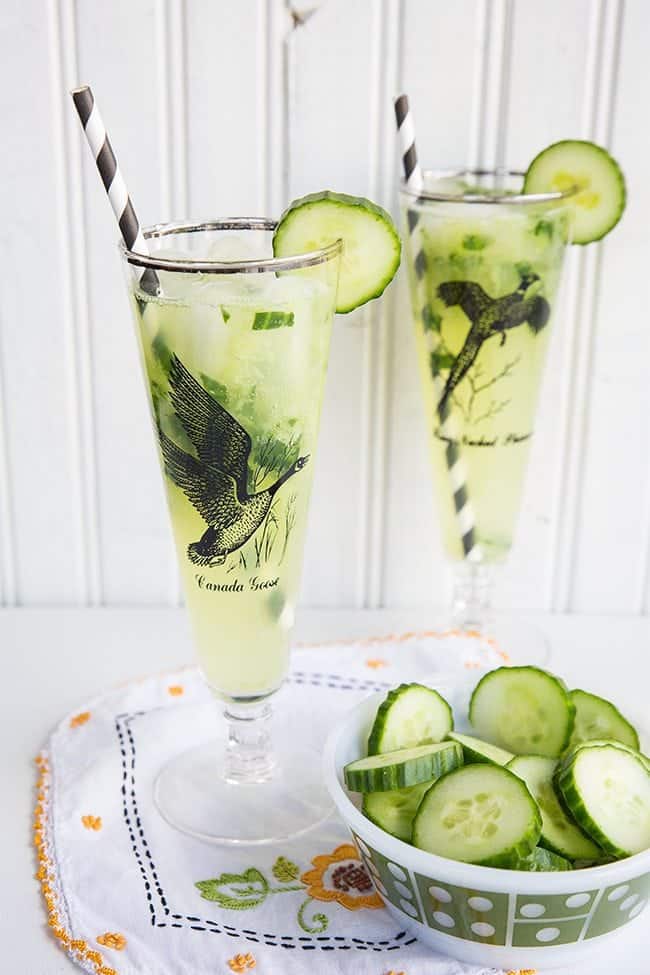 So happy drinking everyone, sorry this is so late! I'll try to get a new drink up this Thursday ON TIME.
Mr Magpie ( Mike)
Cucumber Mint Gin Fizz
Crisp, cold and refreshing, this Cucumber Mint Gin Fizz is a summertime cocktail must!
Ingredients
4-5 slices of cucumber about 1/4-inch thick5-6 leaves mint1/2 ounce fresh juice1/2 ounce simple syrup1 1/2 ounces gin2-3 ounces club sodaice
Instructions
In a cocktail shaker, muddle 3 cucumber slices with the lime juice, mint leaves and simple syrup,Fill the cocktail shaker with ice, add the gin and shake until the outside of the cocktail shaker feels cold to your touch.Place a fresh cucumber into the bottom of a collins glass ( classic cocktail tall shape) and fill with ice.Strain the cocktail through the shaker's top, pouring into the glass.Stir in the club soda, stir and serve. Garnish with a slice of cucumber if wanted.
Nutrition Facts
Cucumber Mint Gin Fizz
Amount Per Serving (1 g)
Calories 0
* Percent Daily Values are based on a 2000 calorie diet.
6