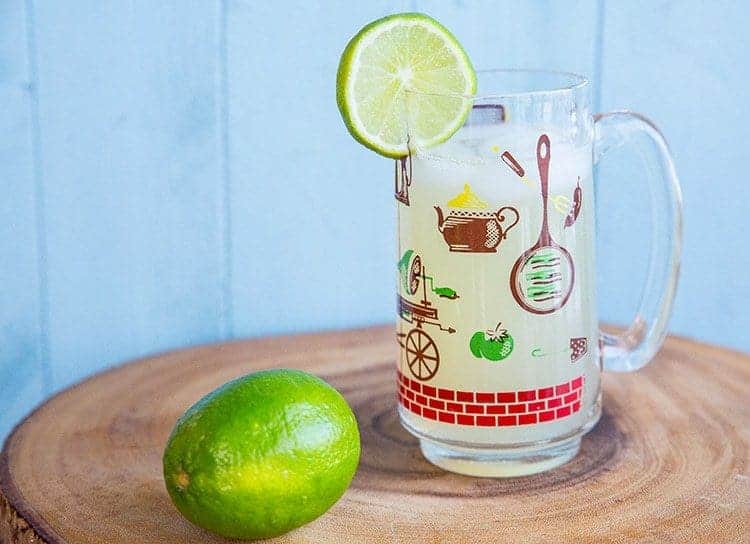 The Moscow Mule is one of those popular drinks that you either love or hate. While I'm not a huge fan of Ginger Beer myself, I discovered that I actually enjoy it in a Moscow Mule.
Also, I needed an excuse to use these awesome glass mugs Karlynn and I found while thrifting.. because look at them! We were so pumped when we saw them, with the kitchen stuff and the bright colors we instantly new we'd use them for this recipe (mostly because I couldn't think at the time of another drink big enough to go in a mug).
The fact that I've grown to enjoy Ginger beer because of these is likely due to the lime and vodka that they are made with. I've always been a big fan of citrus based drinks, which probably comes from my obsession with those "sour kid" candies when I was a kid. I'd be lying if I said it totally stopped when I hit adulthood and could buy them by the bag…
I'm going off topic however so let's get to the point. How do you make Moscow Mule? To make this popular cocktail, you simply need Vodka, lime and Ginger beer.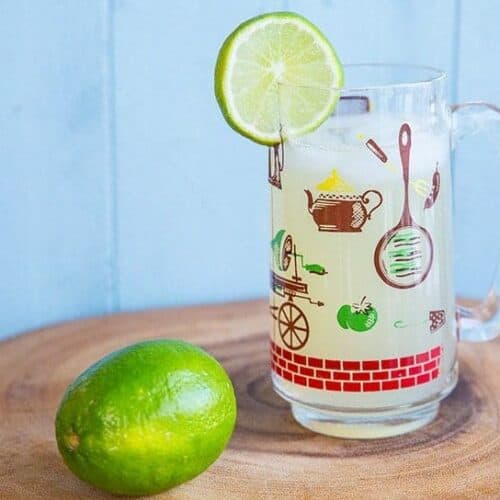 Classic Moscow Mule
This Classic Moscow Mule recipe is a great combination of Vodka, Ginger Beer and Fresh Lime Juice.

Ingredients
2

oz

Vodka3/4 oz fresh lime juice6 oz Ginger Beer
Instructions
Combine vodka, ginger beer and fresh lime juice in a beer mug with ice.
Nutrition Facts
Classic Moscow Mule
Amount Per Serving (1 g)
Calories 0
* Percent Daily Values are based on a 2000 calorie diet.
1