This post may contain affiliate links. See my privacy policy for details.
For the third year in a row, we've descended on our friends in Christina Lake, BC, to enjoy their campground and have fun at one of the most beautiful lakes in Canada. Indeed, not only is it beautiful and quiet, it's also the warmest tree-lined lake in Canada. I've been in colder swimming pools than this lake.
There's not much writing time and to be honest, I don't like writing on vacation. I'm a slacker like that. Vacation's are about family time and staying off the internet but I had such lovely pictures to share I couldn't resist.
The drive here while long, was gorgeous and teeming with wildlife.
Moose, for example in Kootenay National Park.
A nice back view of the moose, but this shot was more for the scenery than the moose itself. Sometimes I can't believe how lucky I am to live in such an amazingly beautiful country.
Mountain sheep are also common on the drive here through Kootenay National Park.
"You mind? Trying to get in my salt and minerals by licking the dirt. Nothing to see here, folks"
We've already hit the beach today.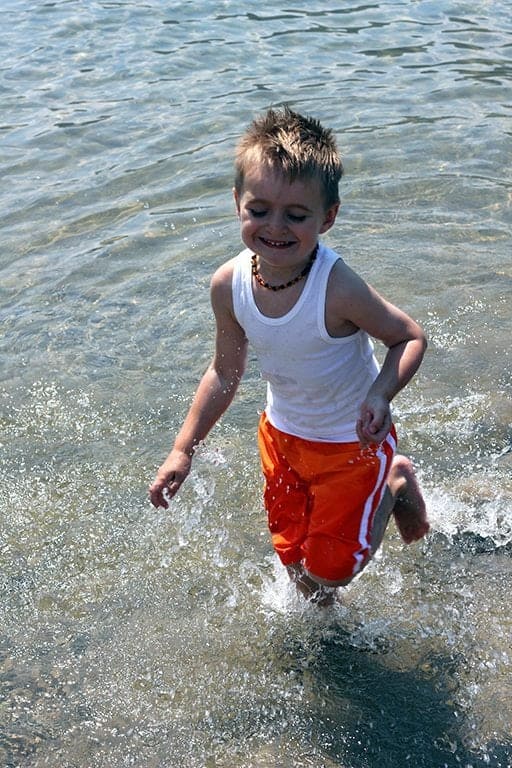 The kids are so, so very glad to be back. I asked them if they'd like to move here and received a resounding "yes", even when I reminded them that they'd have to leave all their pals back home.
My kids would very happily become lake kids.
I wouldn't mind views like this daily either.
Can't forget about Root Beer. He's been such a good puppy, travelled all day happily for 10 hours in the car and loves getting into trouble around the campground. I have no pictures of my son, he lives at the playground with newly made friends or at random campsites with said friends. I'm going to have to remedy that soon and catch him when he's not running wild.
Saskatoon berries are being eaten by the handful.
I'm surprised she had any appetite for dinner, sneaking in Saskatoons every chance she gets.
I'm off to build a fire, eat some S'mores and enjoy the evening. I'll be posting a pie on Friday and it's going to be Saskatoon berry, of course. We've already picked a ice cream pail amount.
In the rain.
Getting absolutely soaked.
Because my sister and I walked so far that by the time we got even close to back to the campground, we were soaked.
And when you are soaked, you can't get any wetter.
So you may as well pick berries in the rain.
It seemed logical at the time.
Love,
On Vacation Again Magpie