I could have just called this salad "What's Growing In My Garden Right Now" and left it at that, but I wanted to be a little more descriptive for everyone.  Truly, excepting the chicken, this salad is straight from the garden, as I try to use up eat up everything that we possibly can from the garden.
It's a monumental task, but getting easier now that carrots, peas, beets and zucchini are also ready! Woot! I love summertime!
I also love a good Swiss Chard chopped salad, as it's SO much healthier than plain lettuce is! Chock full of Vitamin K and magnesium, it's a winner!
Radishes can be quite hard to use up, as a lot of gardeners know. They are incredibly healthy for us however, but it's hard to eat a lot of those zippy little beauties. I tried radish chips – no idea how people actually got them crispy, I think the recipes lie – and of course, we eat them plain or on bread with butter.
I really wanted to incorporate them into a chopped salad however and not just a few little garnishes, as radishes are always used for "color' it seems and not flavor on a salad. I wanted them to be an integral part of the taste.
This recipe uses diced radishes all throughout it and then cools the heat of the red beauties down with cucumbers, a perfect pairing if I've even eaten it.
Here's a few more salad ideas for your summertime eats!
Simple Curried Shrimp Salad. So freaking amazing and easy! Again, cucumbers cool the heat of the curry.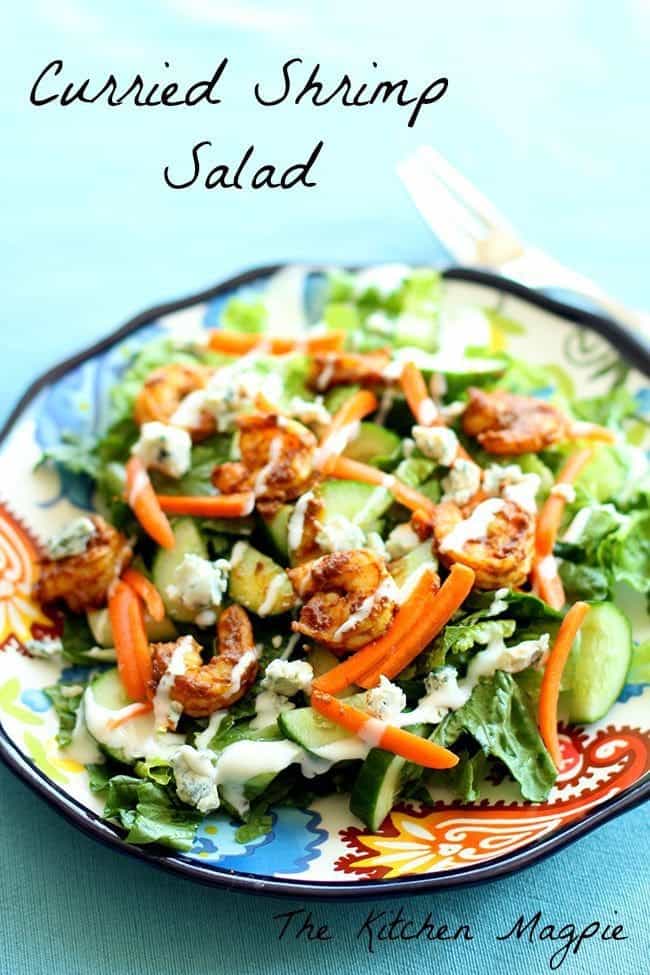 Mike's favorite salad, Buffalo Shrimp Kale Salad.Cucumber and celery beat the heat of the buffalo sauce. This is seriously delicious and gets those men who love buffalo sauce to eat a salad. Ahem. Mike.
Or for the vegetarians, a gorgeous Kale and Mixed Bean Salad. It's so hearty with the beans in it, you don't miss meat at all!
Happy eating everyone!
Love you more than chocolate,
Karlynn
Chicken, Radish and Cucumber Swiss Chard Chopped Salad
This incredibly healthy salad used up everything in season in early summer; Swiss Chard, Cucumber and Radishes!
Ingredients
4 cups washed & dried finely chopped Swiss Chard
1/3 cup finely chopped radishes
1/2 finely chopped cucumber
1 chicken breast cooked cooled and chopped
Herb Vinaigrette Recipe
Instructions
Combine the salad ingredients together and place onto a plate.

Drizzle with the homemade Herb Vinaigrette.

Serve and enjoy!
Nutrition Facts
Chicken, Radish and Cucumber Swiss Chard Chopped Salad
Amount Per Serving (1 g)
Calories 0
* Percent Daily Values are based on a 2000 calorie diet.
0