Looking for a Cherry Icing Glaze recipe? Then look no further, this is the best cherry icing glaze for cupcakes, cakes, loaves and more! I could eat it with a spoon! This is a crackling glaze once it dries, which makes it the perfect glaze for your baking!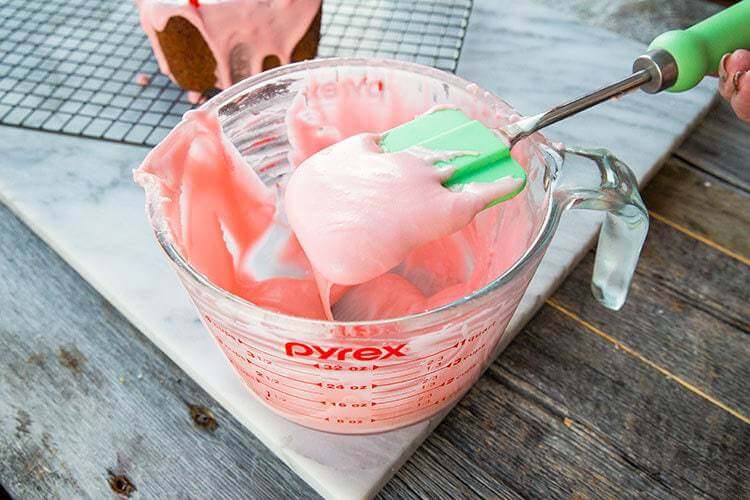 Cherry Icing Glaze for Muffins, Cakes and More!
I love maraschino cherries, there is just no two ways about it! I love their electric color and I love that the syrup from them is so incredibly useful in baking! Not only does it colour everything a bright pink colour, it really adds a cherry flavour to whatever you are putting it in. It's also handy that they are in a small jar that can be kept in the fridge for…well, it seems like indefinitely but it's a long time, that's for sure!
While the cherry juice definitely adds the colour, it's the almond extract that really boosts it. However people with nut allergies can't use some kinds of almond extract, so I would use the cherry syrup to flavour this for those with nut sensitivities.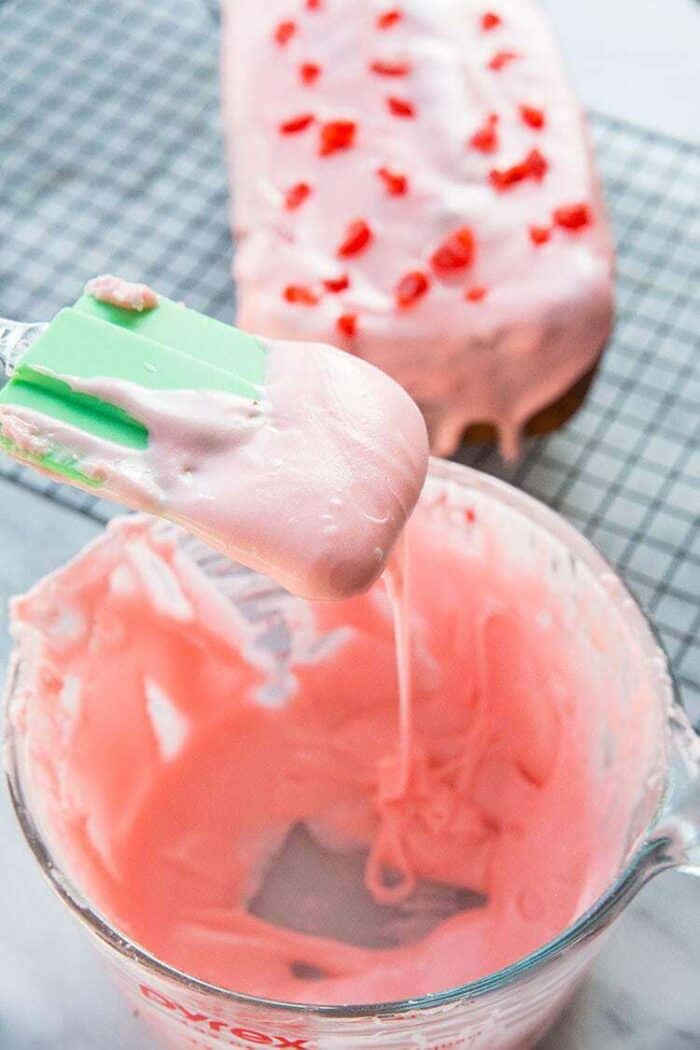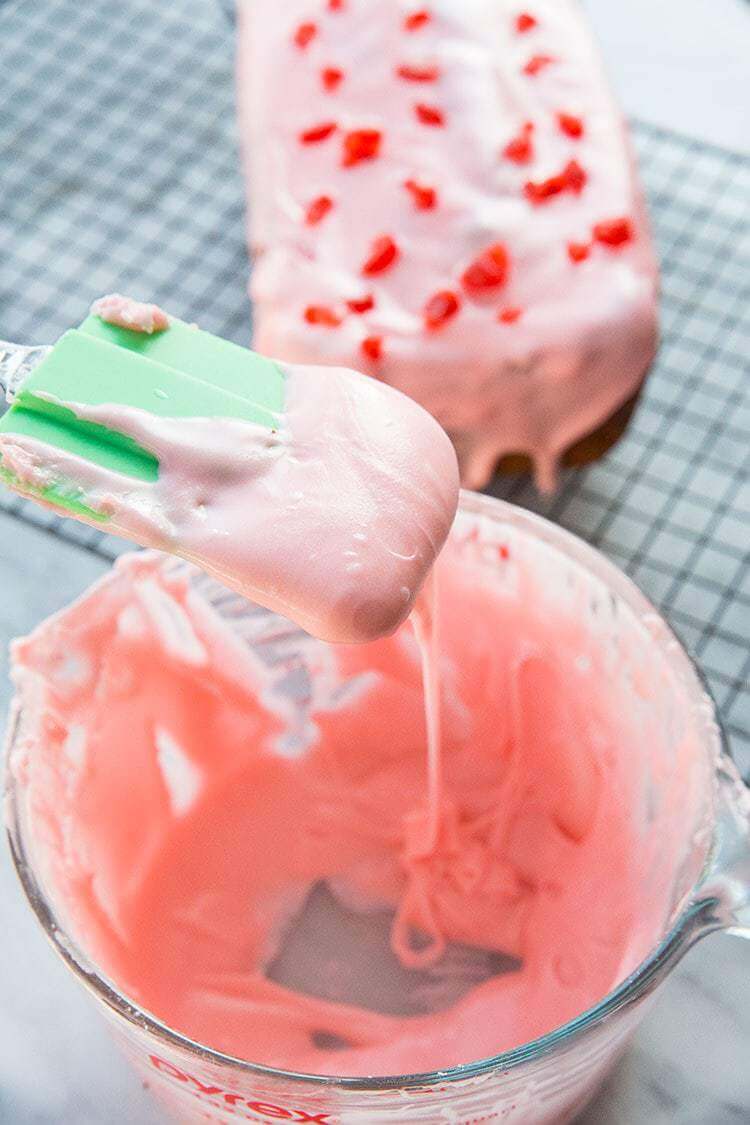 Tips and Tricks for making cherry icing glaze
Try adding some amaretto or other almond or cherry liqueur for a really amazing taste!
You have to keep adding the cream until you get the consistency you want. It all depends on how packed your powdered sugar was. Two cups can differ from person to person making the recipe, so keep adding slowly, whisking after each addition, until the cherry icing glaze is pourable!
On the other side, if you have powdered sugar that was whisked or sifted,
The secret to getting the perfect crackling icing glaze is the salted butter! Well, not the salted part but definitely the butter part. That's how you get a glaze that isn't sticky and crackles instead when you cut it. There's nothing worse than a glaze that's too sticky!
If you are dealing with a nut allergy, don't use almond extract! Use more of the maraschino cherry syrup instead of the cream if you can, to boost the flavour instead of using the extract.
Cherry Icing Glaze Recipe Video
Happy baking! Make sure to use this on my Cherry Poppy Seed Loaf Cake!
If you are looking for another delicious icing glaze, try my Lemon Icing Glaze!
Love,
Karlynn
Cherry Icing Glaze
This decadent but easy cherry icing glaze is perfect for muffins, cakes, loaf cakes and more!
Course: Dessert
Cuisine: American
Keyword: cherry icing glaze
Ingredients
2 cups icing/powdered/confectioners sugar
1/4 cup cherry syrup from maraschino cherries
2 tbsp melted salted butter
1/2 tsp almond extract
2-4 tbsp heavy cream
Instructions
Whisk together all ingredients until just smooth and pourable. Add in the cream one tbsp at a time until you can pour it.
Recipe Notes
How much cream this recipe will take depends on how tightly packed your icing sugar was.
52