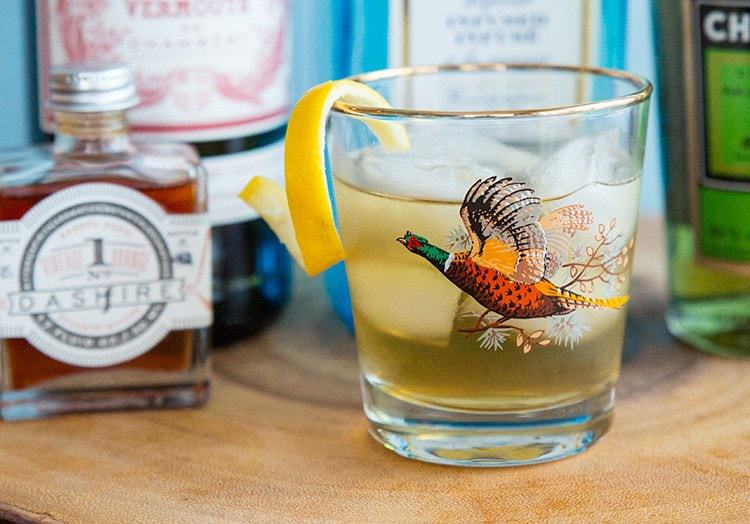 Good evening Ladies and Gents! Today, I'm going to share with you a "gem" of a cocktail, the Bijou (which ironically means Jewel in French). This is for all of you Gin fans out there, of which there are many. I'm not much of a Chartreuse fan myself but this cocktail actually makes good use of it.
The Bijou cocktail, according to Wikipedia, is called this because it combines the colors of three jewels: gin for diamond, vermouth for ruby, and chartreuse for emerald and dates back to the 1890's. Since you know I'm all about the vintage cocktails, this one seemed like a great recipe to share.
Yes, for those of you who want to know, this stand you see in the shot above was sold at Chapters / Indigo and is only $40 if you want to buy your own.
It also makes a wicked centrepiece for your table, which is what we now use it for, as you can see in this shot:
Click here to purchase from Indigo.
Let's get down to the drink making shall we? You'll need dry Gin, Green Chartreuse, sweet Vermouth and orange bitters. I'm a fan of Dashfire Bitters Vintage Orange No. 1 but you can use any type of orange bitter you find.
To prepare, combine the ingredients in a shaker with cracked ice and strain into a glass of your choosing. Use a nice lemon peel twist to garnish.
In this shot, you can see we've used an awesome Pheasant glass from our collection of vintage barware (we have way too many of these). You can see more of our collection by following me on Instagram where I share barware and cocktail recipes nightly.
Bijou Cocktail Recipe
A classic drink from the 1890's that combines the wonderful flavours of dry Gin, Green Chartreuse, sweet Vermouth and orange bitters.
Ingredients
3/4 oz dry Gin3/4 oz Green Chartreuse3/4 oz sweet Vermouth1 dash Orange bitters
Instructions
Combine in shaker with cracked ice, shake and pour over ice. Twist lemon peel over glass and optionally serve with a cherry.
Nutrition Facts
Bijou Cocktail Recipe
Amount Per Serving (1 g)
Calories 0
* Percent Daily Values are based on a 2000 calorie diet.
Enjoy and drink responsibly!
Mr. Magpie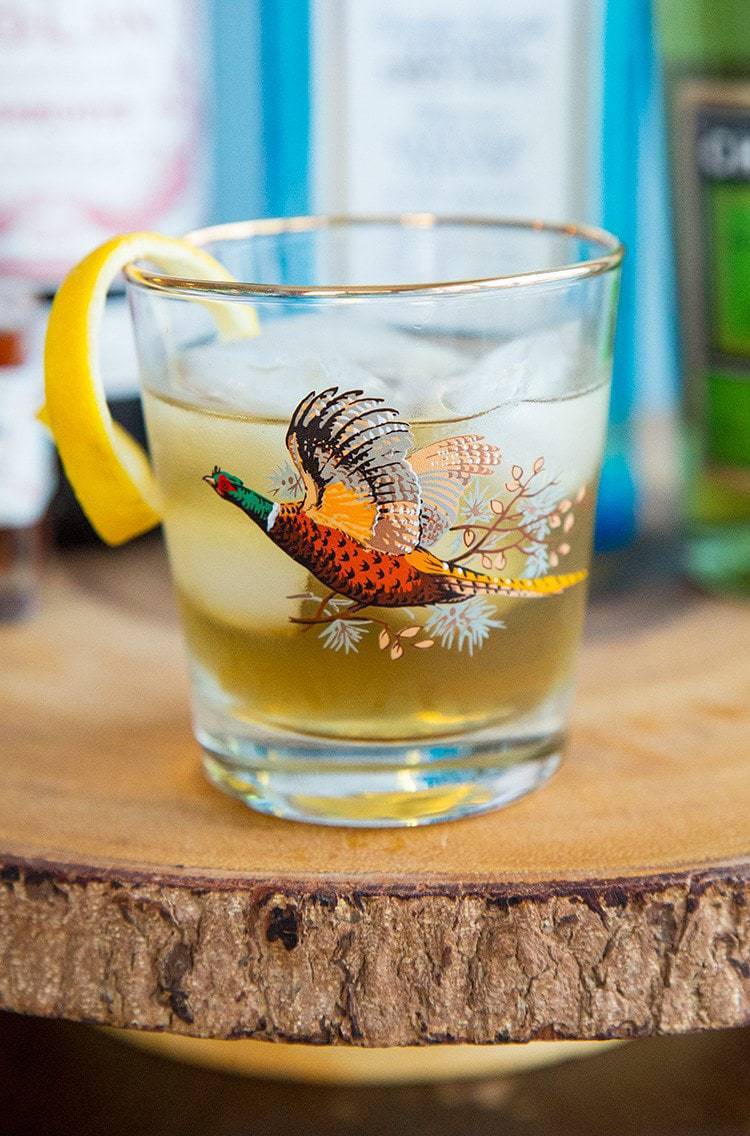 1