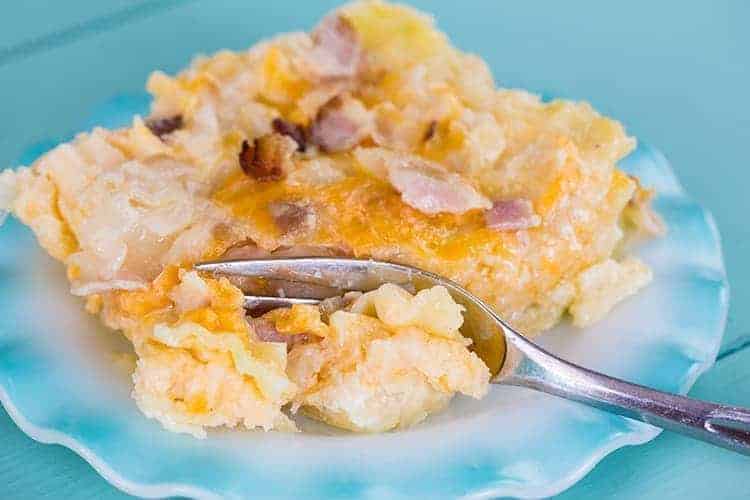 So I'm just going to go ahead and tell you that you have to make this lazy perogy casserole next weekend.
Any weekend.
Every weekend.
Also, don't bother correcting my spelling of perogy. ( you should SEE how many people yell at me that it's spelled with an "ie" or with an "h" somewhere…) Technically no one spells it right either, I'm assuming, because each family has their own way of spelling perogy and ain't nobody got time to be correcting each and every Ukrainian family's Canadian-ized spelling of ???????.   <—- and now you understand why we spell it the way we do.
LAZY PEROGY CASSEROLE!!!
Share and tag a friend that loves perogies but doesn't have ime to make them. Dare I say this might even taste better??

Posted by The Kitchen Magpie on Thursday, March 23, 2017
I haven't made lazy perogy casserole since my crockpot lazy perogy casserole – and while that is good, this one is infinitely better. If you have to make on in the crockpot, then it's a terrific version but like a lot of things that you make, sometimes they just aren't the best version of that recipe. It cooks longer, which takes away some textures and while they are usually delicious, once you taste this version you won't want to go back.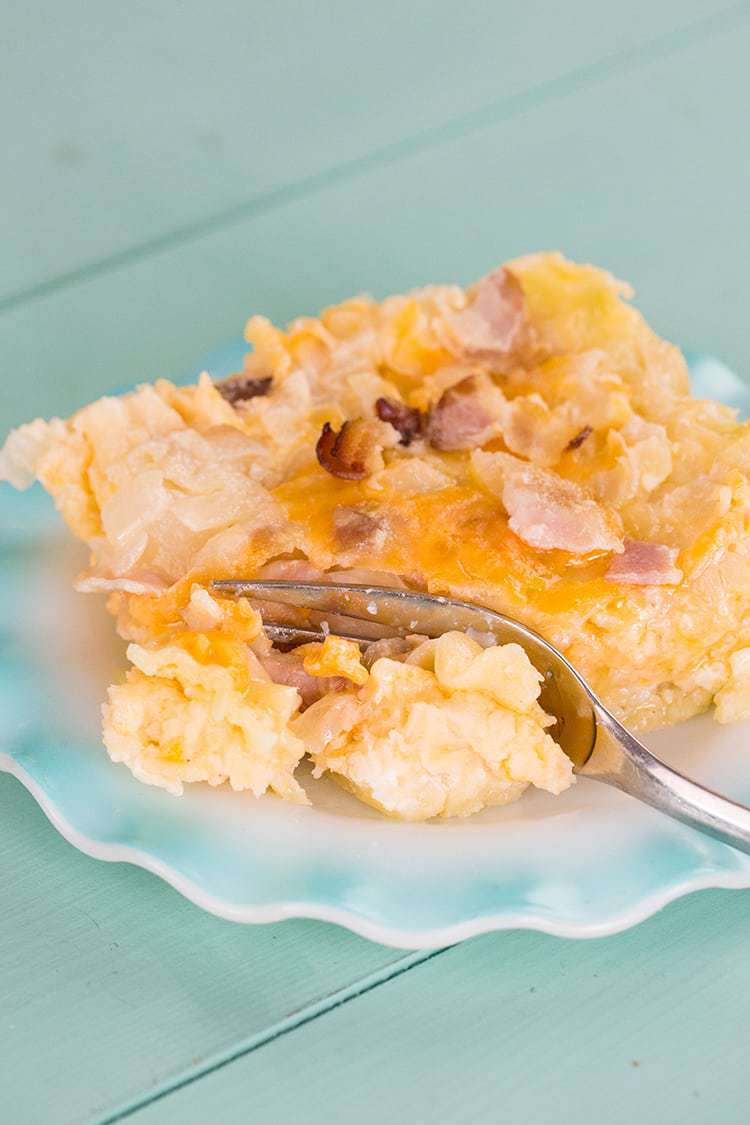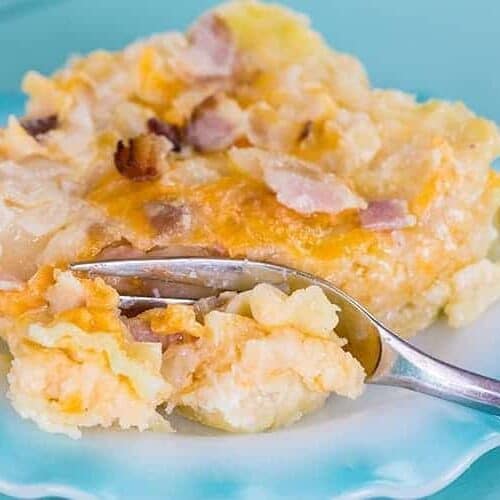 Baked Lazy Perogy Casserole – Recipe
Ingredients
10

lasagna noodles

not oven ready!

2

cups

cottage cheese

1

large egg

1/4

tsp

onion powder

1 1/2

cup

shredded cheddar cheese

2

cups

mashed potatoes

1 1/2

cups

butter

2

cups

chopped onion

8

slices

bacon

diced
Instructions
Cook noodles to al dente according to the package directions, then cool and set aside.

Mix the cottage cheese, egg and onion powder together in a small bowl.

Mix the mashed potatoes ( it's easier if they are warm!) and cheese together in a small bowl.

Fry the butter, onions and bacon together until soft and cooked.

In the bottom of a

9x13

pan, lay three lasagna noodles to cover the bottom. ( see video above for this part if you need help!). There is one extra in case you need patching - it happens!!!!

Spread the cottage cheese mixture over those noodles.

Lay three more noodles on top. Spread the potato mixture over top, slowly and carefully. It helps if you heat it up.

Lay three more noodles on top. Pour the butter/bacon/onion mixture all over the top evenly.

Bake in a 350 °F oven for 50-60 minutes, until the internal

temperature

reaches a 180-190 degrees. ( this means the egg/cottage cheese layer is set and cooked).

Remove and let sit for a few minutes, then slice and serve!

This freezes AMAZINGLY!!!! Make two and freeze one in the pan, well covered, for another night!

158
Nutrition Facts
Baked Lazy Perogy Casserole – Recipe
Amount Per Serving (8 g)
Calories 0
* Percent Daily Values are based on a 2000 calorie diet.
This lazy perogy casserole freezes like a BOSS, you guys.
Did I just sound like my kids there? I think I did. They are rubbing off on me, I'm pretty sure that's their favourite saying lately.
It's the truth. When you make this you just go ahead and double the recipe and after you bake them, wrap one up in the 9×13 you baked it in and re-heat it later. You are going to be SO glad that you did, when you realize on that crazy night full of swim team/hockey practice/teacher's interviews that you actually have the most delicious dinner possible waiting for you in the freezer. Heck, triple it if you want. You won't be sorry and if you are getting all those dishes dirty anyway, then make two!
Who has tried a lazy perogy casserole before? What did you think?
Happy Baking babes!
Love you more than ???????!
Karlynn
3