This post may contain affiliate links. See my privacy policy for details.
To fit in with the season, it's time for a recipe round-up of all things strawberry on The Kitchen Magpie! Today is all about the beautiful strawberry which has just come into season in my garden. Yes, I know I am behind of a lot of you southerners but here in Edmonton the long-awaited strawberry finally ripening in the garden is cause for celebration!
I m going to start with my unique twist on the strawberry pie, adding in some luscious blackberries! This was a fabulous taste combination for those who want to liven things up in the springtime. The two berries aren't traditionally baked into pies yet marry in a decadent juicy sauce to make one of our favorite pies.
One of my most popular recipes, home-made Strawberry Rhubarb fruit leather. This recipes finds the classic spring pairing of strawberries and rhubarb outside of a pie for a change!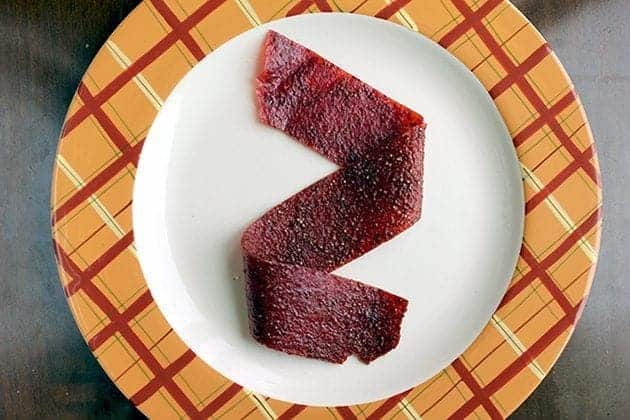 Have you ever had strawberry whipped cream made with fresh strawberries? This gorgeous concoction is delicate yet divine. Eat it straight off the spoon, don't even bother with putting it on anything!
My strawberry quinoa salad with brie. This is a truly one of a kind salad delight with a sweet mustardy dressing using European style seeded mustard. The sweet strawberries with the tangy sauce, the richness of the brie…man alive. Eat this now.
You can't go wrong with classic Rhubarb Strawberry Pie!
Strawberry freezer jam was a classic when I was a kid, my Grandma's freezer was always stockpiled with this. This is another taste that reminds me of my childhood.
Strawberry yogurt scones. Divine.
Real strawberry shortcake, which is traditionally made with a scone-like cake and not the fluffy cake that people have come to expect from Safeway shelves. Add lemon in those scones and the whipped cream and you've got a divinely tart and sweet dessert!
Rhubarb strawberry upside down cake. This is an oldie, look at how little my sweet Mr K and my Rose are! This must be from about 3 years ago and come springtime is a well-used recipe!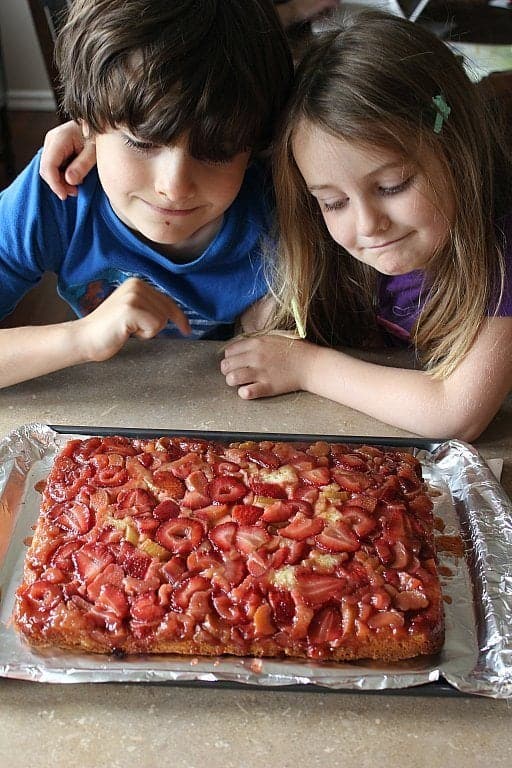 Classic rhubarb and strawberry crisp. Still my favorite go-to recipe to use up the spring garden bounty!
Happy First Day of Summer everyone!
Have your gardens been resplendent with red juicy berries yet this year? What wonders have you been enjoying so far from your gardens?
Thanks for stopping by everyone!
Love,
Karlynn