This post may contain affiliate links. See my privacy policy for details.
Happy Mother's Day weekend everyone!
With Mother's Day comes the wishes of mom's everywhere and the resounding wish that I keep seeing from my Twitter and Facebook feeds is almost unanimous:
Mom just doesn't want to cook.
I get it. I'm a food blogger and cooking wears me out sometimes. Making and deciding what the family is going to eat, shopping for it, the resulting mess in the kitchen….ugh.
Men, children, significant others….
Cook something for your Mom or the mother of your children this Mother's Day.
Flowers with it would be nice too. A few hours to read a book while you clean the house? Priceless.
With all the marketing I keep hearing on the radio, about moms wanting jewelery (there's one claiming that the way to Mom's heart is through her jewelry box) I'm just going to outright call them all liars.
We want a clean house. A REALLY clean house. Properly done.
We want to not cook for a day.
And yes, a lot of us like flowers. So you can add to the billion dollar Mother's Day industry by getting us some blooms.
Other than that, skip the gold and silver, skip the appliances. Just give us a clean house & make dinner.
Total cost should be under $30.
So with that said, here's some recipe ideas for you to make Mom tomorrow!
My Blueberry Yogurt Pancakes are the most popular on my site and for good reason. They are fluffy, decadent and full of gorgeous blueberries. Make Mom some delicious breakfast in bed!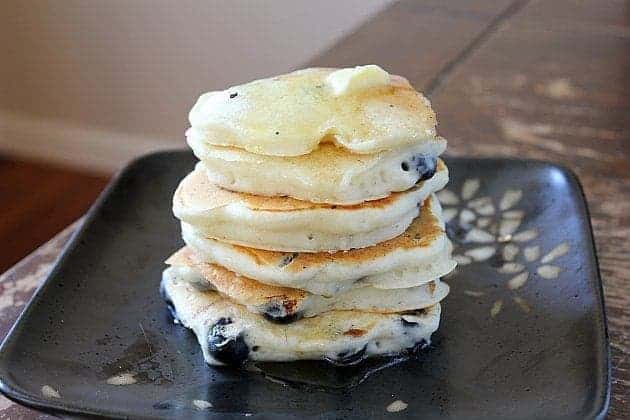 Still easy but definitely for the more adventuresome in the kitchen kinda person, my Easy Eggs Benedict are a perfect start to Mother's Day or a decadent brunch.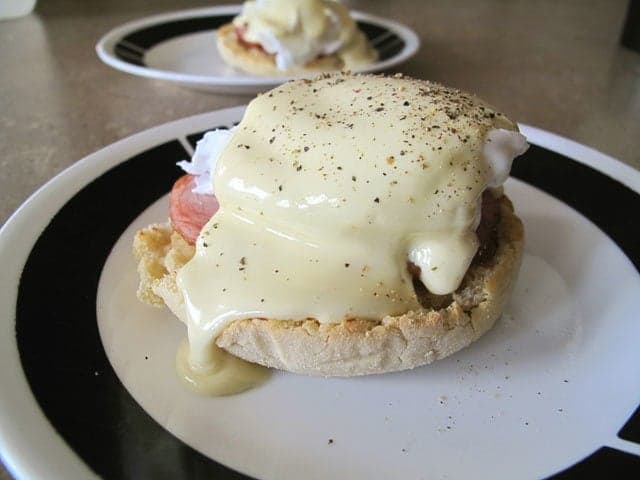 Now, moving on to lunch or supper ideas, my Bacon & Chanterelle Mushroom pasta is easy and divine.
Hey, I like bacon and pasta, what can I say? Add in asparagus and you have a gorgeous cheesy bacon asparagus pasta for Mom.
Want something lighter? Try a simple curried tuna salad with grapes on a bed of spinach. This is a powerhouse of nutrition and an easy lunch to make Mom.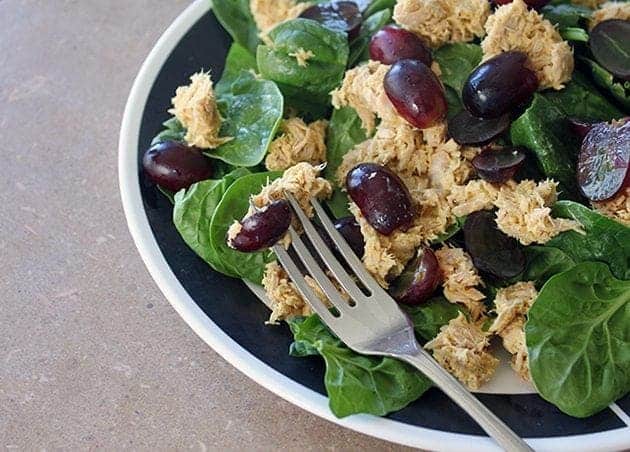 My black bean,corn and avocado salad is also lighter fair, packed with protein and healthy vegetables.
The weather is gorgeous and it's time to BBQ baby! Try my easy garlic BBQ chicken, it's exactly what it sounds like. Chicken. Fresh garlic, some seasoning and a BBQ. Done.
Roast a chicken for Mom and it's the gift that keeps on giving. Leftover chicken sandwiches for Monday morning make Mom's life easier for yet another day! Winner Winner chicken dinner! I adore my lemon cilantro roast chicken recipe.
If you are feeling extra ambitious, how about some desserts? I have plenty on the site that are simple and a resounding favorite is my Peanut Butter Cup Pie recipe.
My grandma's Pineapple Slice recipe might just remind her of her own Nana. This old-fashioned goodie is a family favorite of ours and easy as pie to make!
Have a fabulous Mother's Day weekend everyone. I hope it's full of clean houses, flowers, dinner made for you, adorable crafts from your kids (my favorite part above all else) and most importantly, endless amounts of love.
Enjoy your families!
Love,
I'd Better Not Forget To Call My Own Mom Magpie