This post may contain affiliate links. See my privacy policy for details.
You know you do it.
Your neighbors do it.
The teachers at your kid's school do it.
The policeman at Tim Horton's does it.
Almost everyone I know has some sort of food resolution for the New Year but not always in the way one would assume. When you know a lot of people who are avid cooks, abstinence is NOT in the cards for New Year's resolutions.
Indeed, remember mine? A pie every week for a year? Abstinence be damned.
However for a large majority of the population giving up sweets and treats for the New Year is where it's at.
So seeing how it's December 30th and we still have two days of indulgence left – indeed, tomorrow night for most is an orgy of food and wine excess- I thought I would help you out by leading your straight down the path to decadence.
My #1 top choice of course, is the one creation that people talk to me the most about. A friend commented at Christmas "One day….one day I have GOT to try that giant peanut butter cup brownie…just once…"
And indeed, you should.
My Giant Peanut Butter Cup Brownie.
Do. It.
2. For the mint chocolate lover, my Double Mint Stuffed Chocolate Chip Cookies.
3. The cookie that everyone loves, my Reese's Pieces Peanut Butter cookies. You can't eat just one. Perhaps you can stop at six.
4. My Ice Cream Peanut Butter Pie. This ice cream pie has every Reese's product imaginable chopped up in it. Need I say more?
5. Mini Fried Apple Pies. If you haven't made your own mini fried apple pies, how have you lived?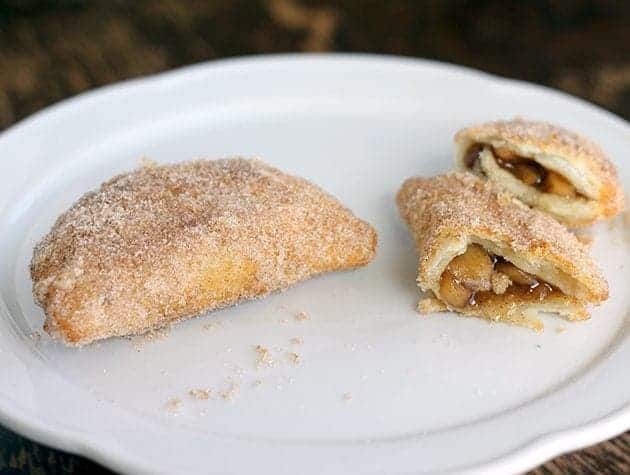 6. My Buttery, Crispy chocolate chip cookie recipe. These are my favorite chocolate chip cookies in the world.
7. If you want an old-fashioned, Canadian prairie classic, try my Flapper Pie Recipe. Tastes like my childhood.
8. Mars Bars Squares. If melted Mars bars mixed with Rice Krispies and butter is wrong, I don't wanna be right.
9. Buttertart Bars. Exactly what they sound like, the bar form of Buttertarts. To. Die. For.
10. My Best Scones Ever Recipe. If you are giving up white sugar, carbs, butter, basically anything good, eat these scones now. They aren't sweet but oh my word, are they carbolicious.
As for my resolutions, oy.
That's a post in itself, which is forthcoming soon.
Love,
Go Forth & Eat Sweets Today! Magpie