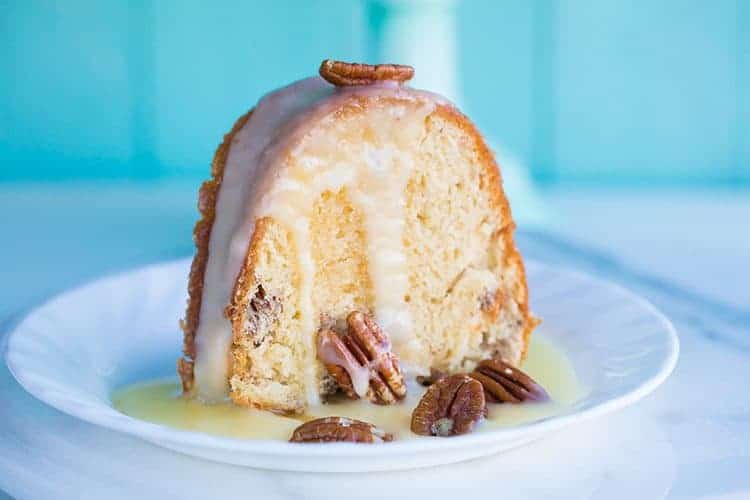 ****Time Warning: This should be made the day before you want to serve it*****
This pecan butter rum cake is probably the best cake I have ever tasted. I know it has a cake mix. I know it has a pudding mix. And yes, we then pour rum into it.
Trust me when I say that sometimes cake mix recipes are GLORIOUS.
This pecan butter rum cake recipe is one of those recipes that you are just going to get over your preconceived notions about cake mixes. Hey, we all have those notions. Homemade is best, for sure, but sometimes…..sometimes my friends, a cake mix makes life and baking fun, interesting and basically downright delicious. This butter rum cake bakes up so light, yet saturated with butter rum bliss ( you let it sit for 12+ hours before eating it) that I don't think homemade would work as well. The magic here is that by using a cake mix you get this light-as-air concoction.