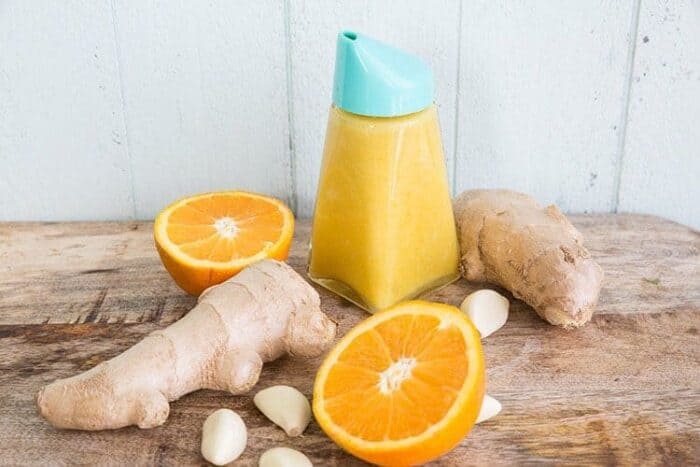 Homemade salad dressings that are oil and acid based are SO easy to make. You usually have the ingredients in your fridge or pantry and all it takes is a shake or three and you have a bottle of homemade salad dressing!
This one combines some of my favourite flavours : orange, sesame, garlic and ginger. It's light, delicious and I usually have all the ingredients in the fridge.
It's also pretty darn good for you, especially when you use fresh ginger and fresh garlic.
This dressing will work on almost any type of salad that you can think of! If you think that an citrus salad dressing goes well with your salad, then this dressing works perfectly!
Continue Reading…